April 27, 2020
Please note: This is a draft that I'm still updating.
My new course, Profitable Newsletters, that helps people start and grow a profitable email newsletter (now that I've built and sold 2) is now live.
To have 'skin in the game', I wanted to review all of the 'hosted' newsletter tools out there, and on 14th April, I announced on Twitter I'd launch 20 newsleters in 20 days.
TL;DR

I haven't split tested email delivery yet, but these are my recommendations so far.
If you plan on setting up a newsletter and charging your readers, i.e a paid newsletter, I would recommend either using Substack or WordPress (or an alternative CMS) with Memberspace.
Substack is easily the easiest way to set up a paid newsletter, and they allow you to integrate a Stripe account to accept payments. Substack doesn't charge any fees, but they do take 10% from your paid subscriptions, on top of Stripe's 2.9% fees.
If you want more control of the look and feel of your newsletter and website, and want to create something along the lines of Stratechery, I would use WordPress with MemberSpace. Memberspace costs from $25 plus 4% of your paid subscriptions, on top of Stripe's 2.9% fees. By the way; Stratechery uses Memberful, which is similar to Memeberspace, but they charge an extra 0.9% on transaction fees.
For a free newsletter (that's supported by sponsorships, for example), I would recommend either ConvertKit or EmailOctopus.
Both are really easy to set up and have good support, but ConvertKit has the advantage of offering some really great landing page designs you can use while EmailOctopus does not. This means ConvertKit is slightly better suited for those who have no technical experience and want everything under one roof.
On the other hand, EmailOctopus has a bigger free plan allowing you to email your first 2,500 subscribers for free, while ConvertKit's free plan is limited to 1,000 subscribers. EmailOctopus is also a fair bit cheaper when you grow your newsletter into thousands of subscribers.
If you plan to use EmailOctopus (or are not happy with ConvertKit's landing pages), I would check out Carrd. They have some really impressive landing pages you can easily edit and plans start at just $19/yr, which is a steal. Carrd makes it super easy to integrate either EmailOctopus or ConvertKit sign-up forms into your landing pages.
---
The plan was simple (so I thought!); launch 20 newsletters in 20 days to find out which service people should use for their new newsletter.
I'm splitting this guide into 4 sections;
Setup – looks at how easy it is to get set up, quality of landing pages, support etc.
Editor – compares the different plain text and HTML email editors
Delivery – do some newsletter software products offer better email delivery than others?
Conclusion – my thoughts on the best software for different types of newsletters from this research
Here are the tools I tested:
---
Setting up 20 newsletters
Looking back I probably didn't need to launch 20 newsletters, but it did allow me to test out a lot of different software and combinations of software (landing pages and email delivery tools) and I do plan to use the 20 newsletters in a new experiment later (more on that soon).
With that said, here are the newsletters I set up, along with honest feedback based on my personal experiences I had with each of the different tools I tested with.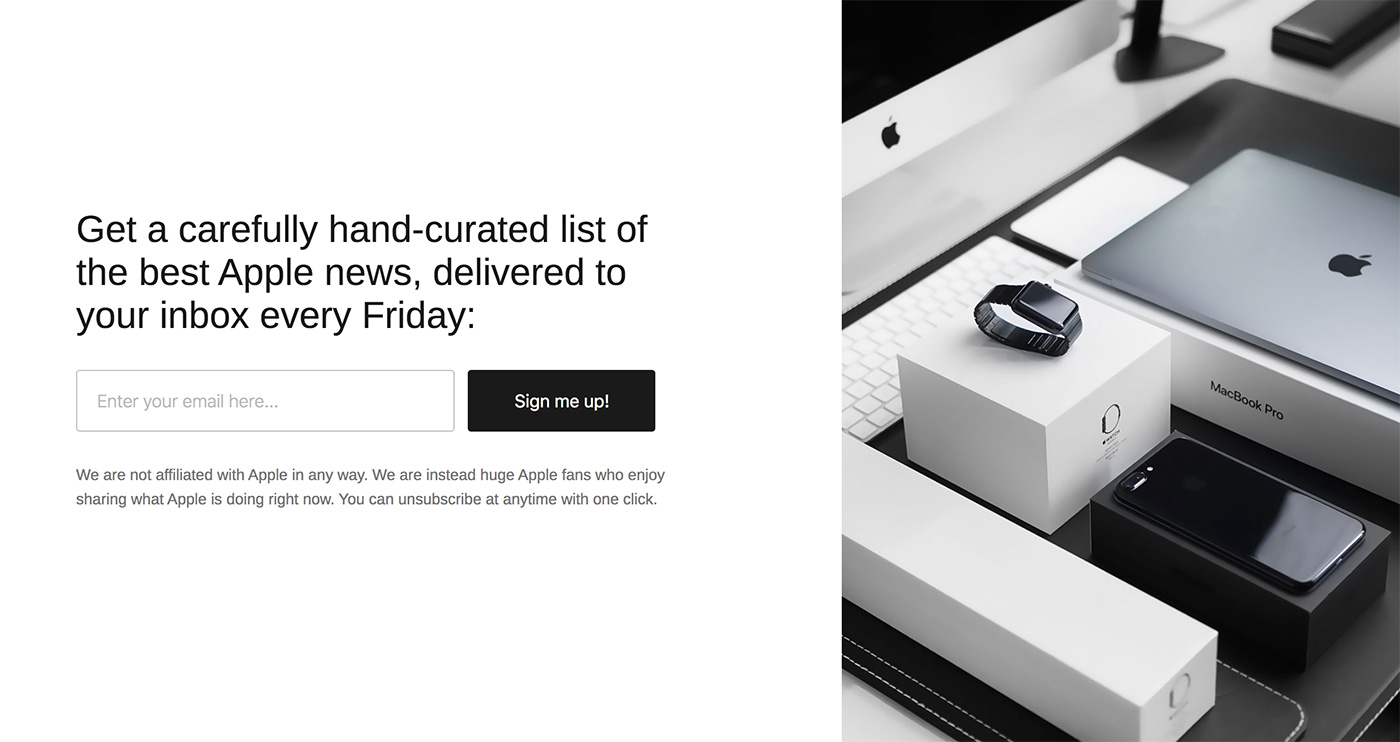 The first newsletter will curate the best 5-10 news pieces covering Apple as a company, and it's products every week.
The landing page was coded in HTML/CSS and is integrated with Mailchimp for email delivery.
I guess you could say this is the defacto setup for many newsletters out there. HTML landing pages are very customizable, load fast and MailChimp offers a generous free tier – allowing you to email your first 2,000 email subscribers for free.
I have been using MailChimp for a long time and over recent years it's become very bloated, to a point that it's no longer fun to use to send a simple newsletter.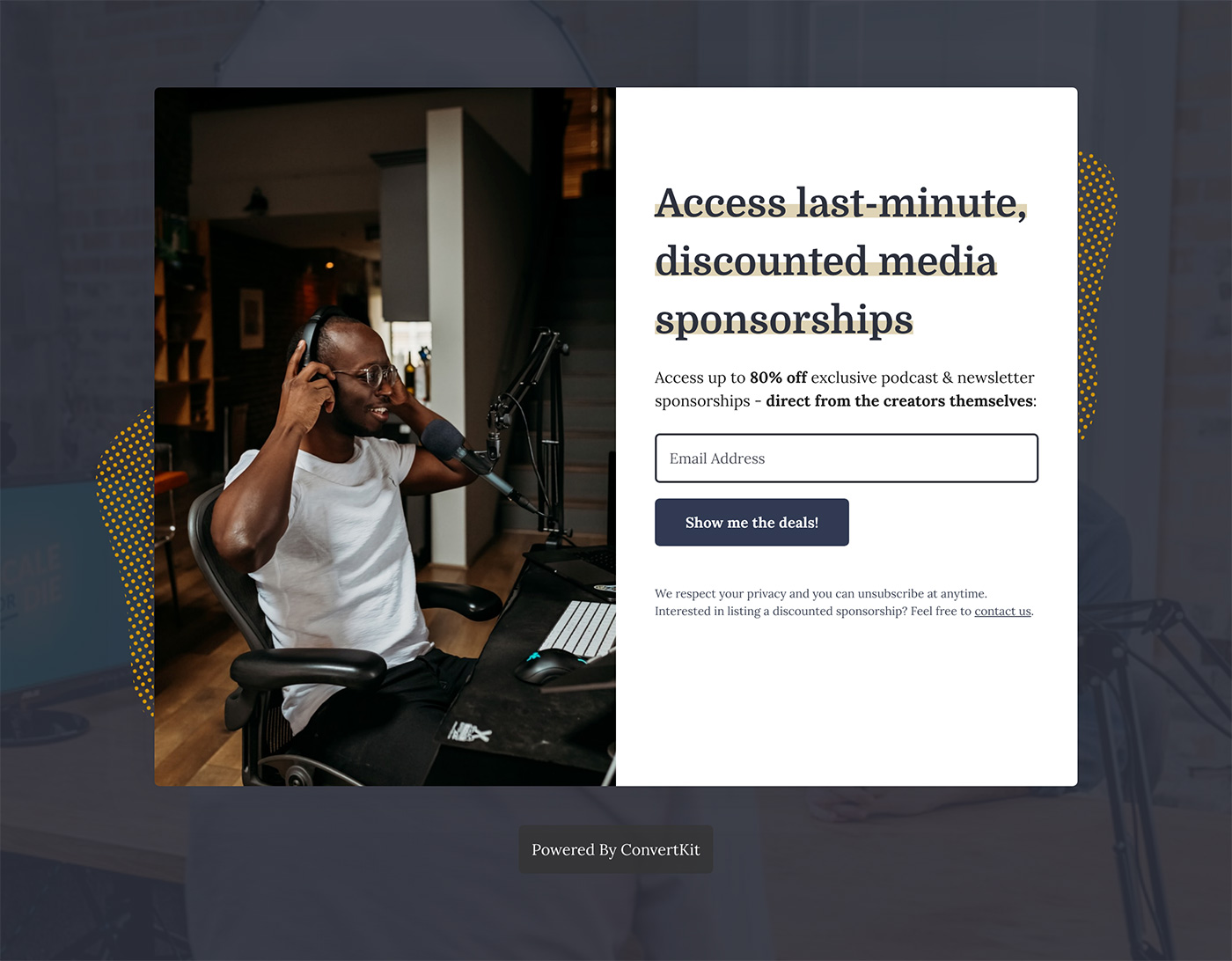 This newsletter will allow independent creators (think podcasters, newsletter writers, event organizers etc.) find brands who can step in to buy their last-minute sponsorship inventory.
I used ConvertKit for both the landing page and the email delivery.
All was great until I couldn't find a way to remove the "Powered by ConvertKit" link. In fact, I spent over an hour trying to remove it… that's almost longer than it took me to make the landing page!
Edit: Nathan, the CEO of ConvertKit, confirmed on Twitter that this was a bug which has now been fixed.
Other than that, I was very impressed with how quick and easy it was setting up a landing page with ConvertKit – and they have some really well designed options you can edit.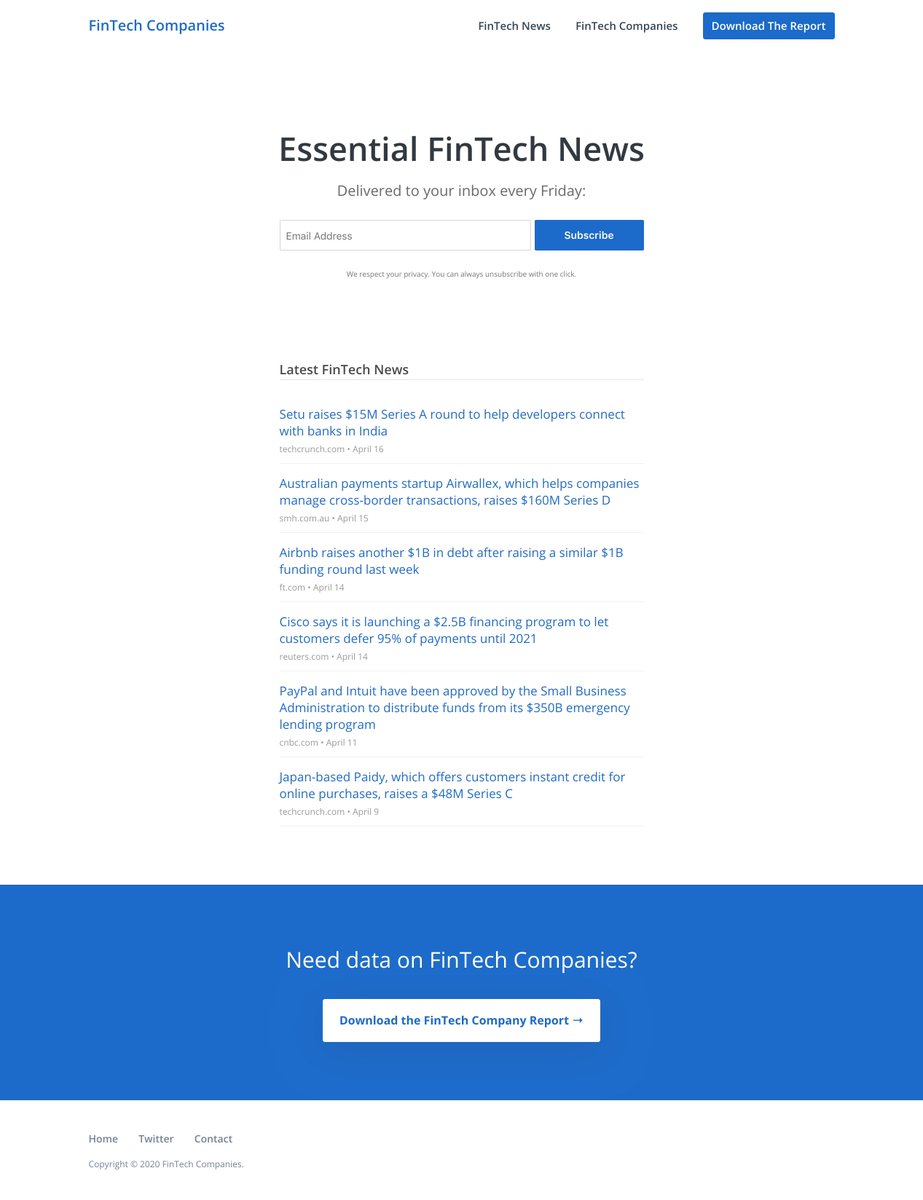 The third newsletter will curate the best news covering the new wave of tech companies disrupting the finance sector.
The landing page was built using HTML/CSS, and I used ConvertKit for email editing and delivery. As I designed and coded the HTML/CSS myself, it took a lot longer to set this up compared to the other newsletters on this list (I don't call myself a developer).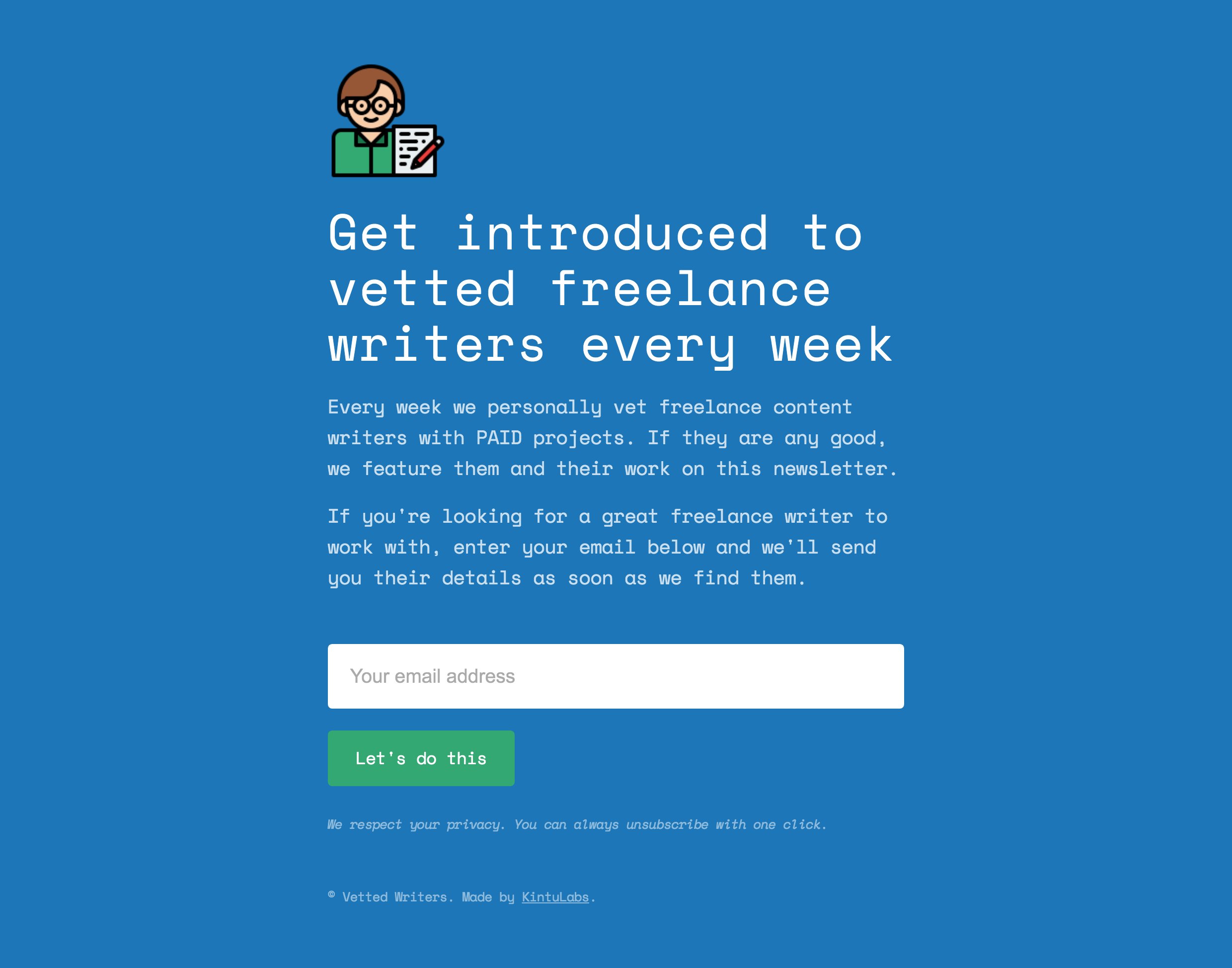 The idea behind this newsletter is that every week I'll work with a few content writers looking for work (with paid projects) – and highlight the best ones I find on this newsletter.
With many writers getting laid off right now, I thought this could be a great chance to highlight their skills to other business owners.
I used Carrd to setup the landing page and it was such a pleasure to use. In fact, it's one of the few pieces of software I've used in the past 12 months that was perfect from start to finish.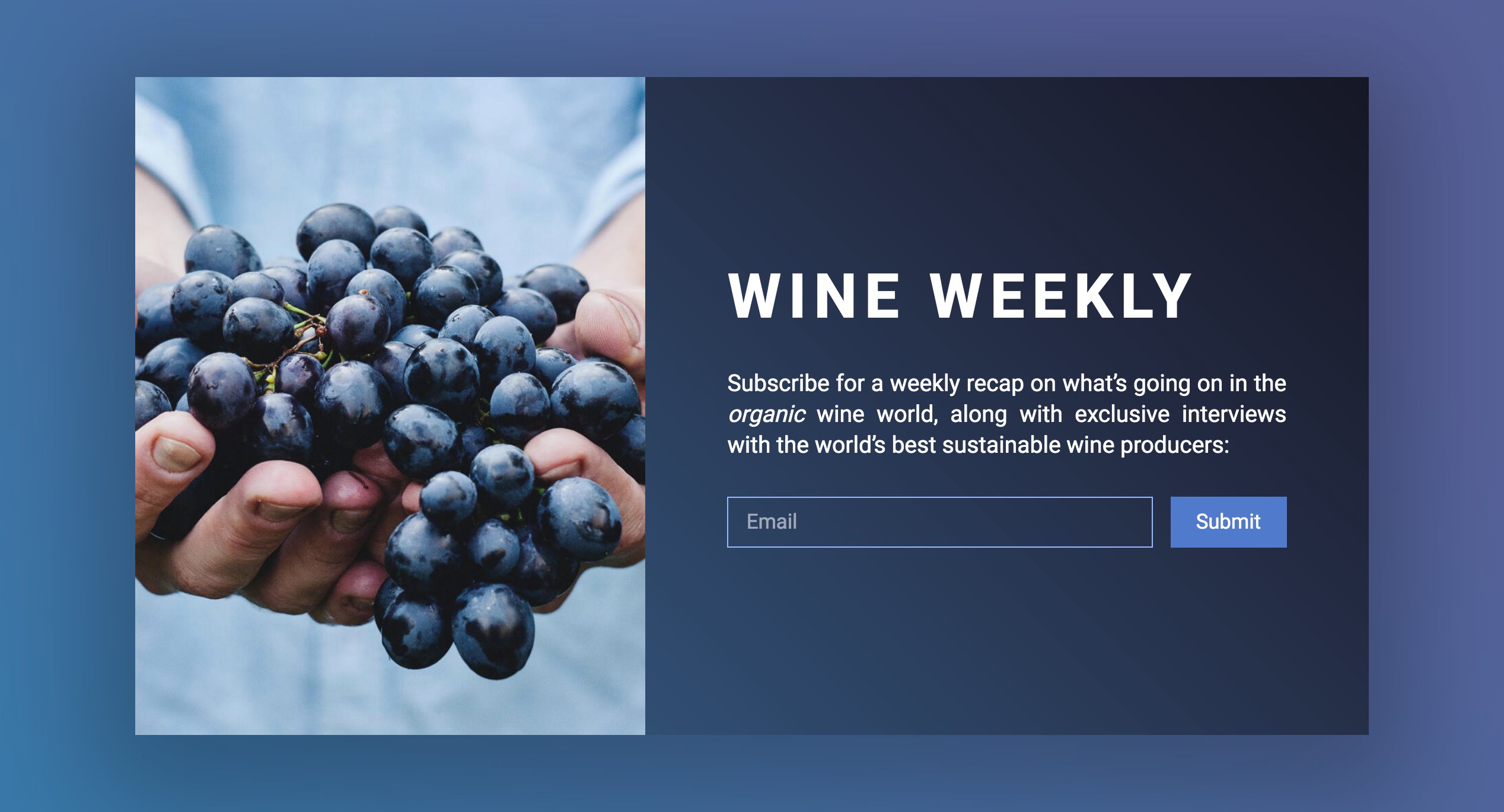 A subject close to my heart! This newsletter will feature news, interviews, and more with sustainable wine producers.
I set up this newsletter with Carrd and ConvertKit again to make sure the previous newsletter set up wasn't a fluke – but nope, the experience using both was flawless once again.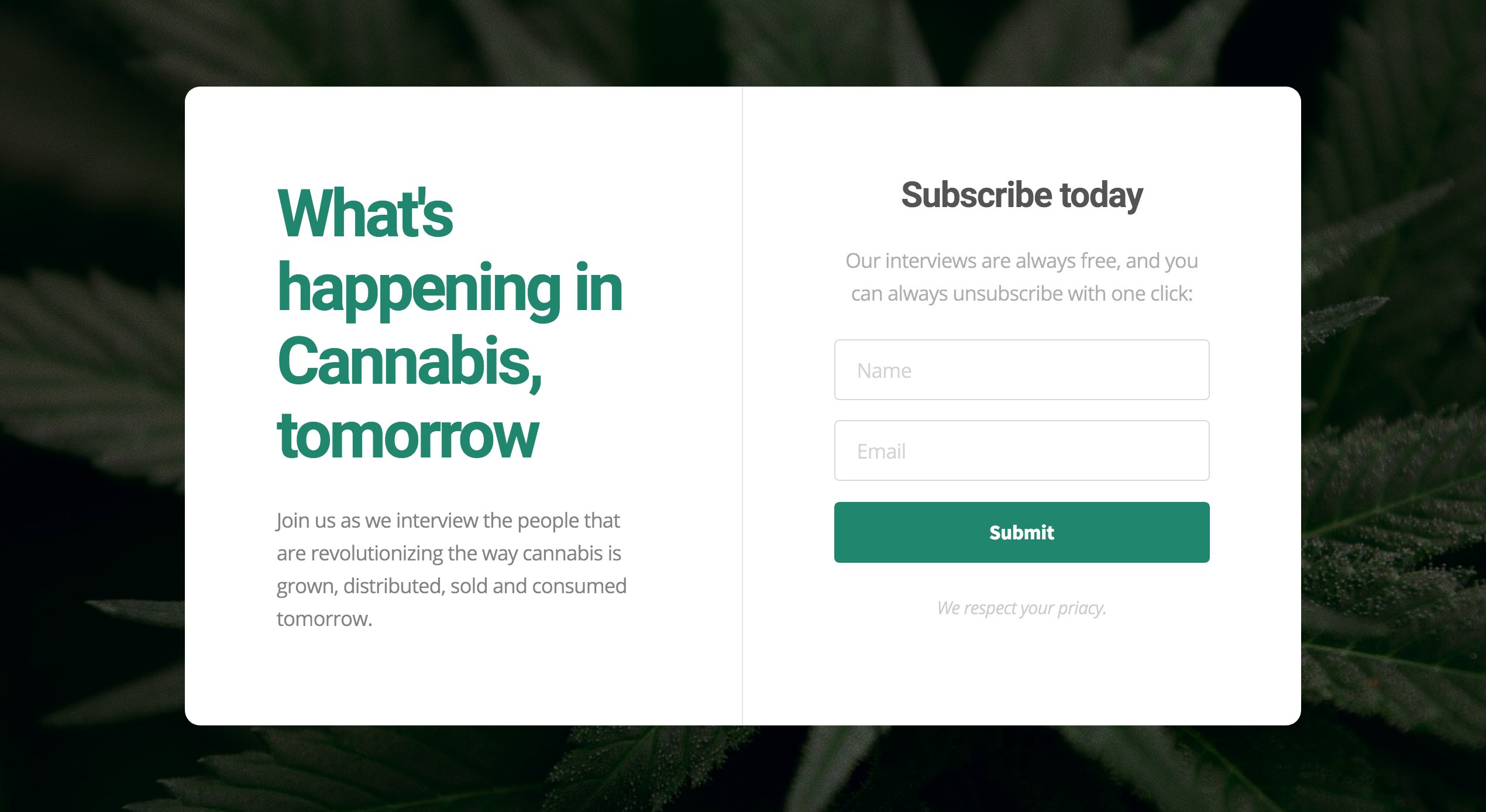 This newsletter will interview people that are revolutionizing the cannabis industry as we know it today.
I ran out of time this day so I went with the reliable setup I had used the day before; Carrd for the landing page and ConvertKit for the email delivery.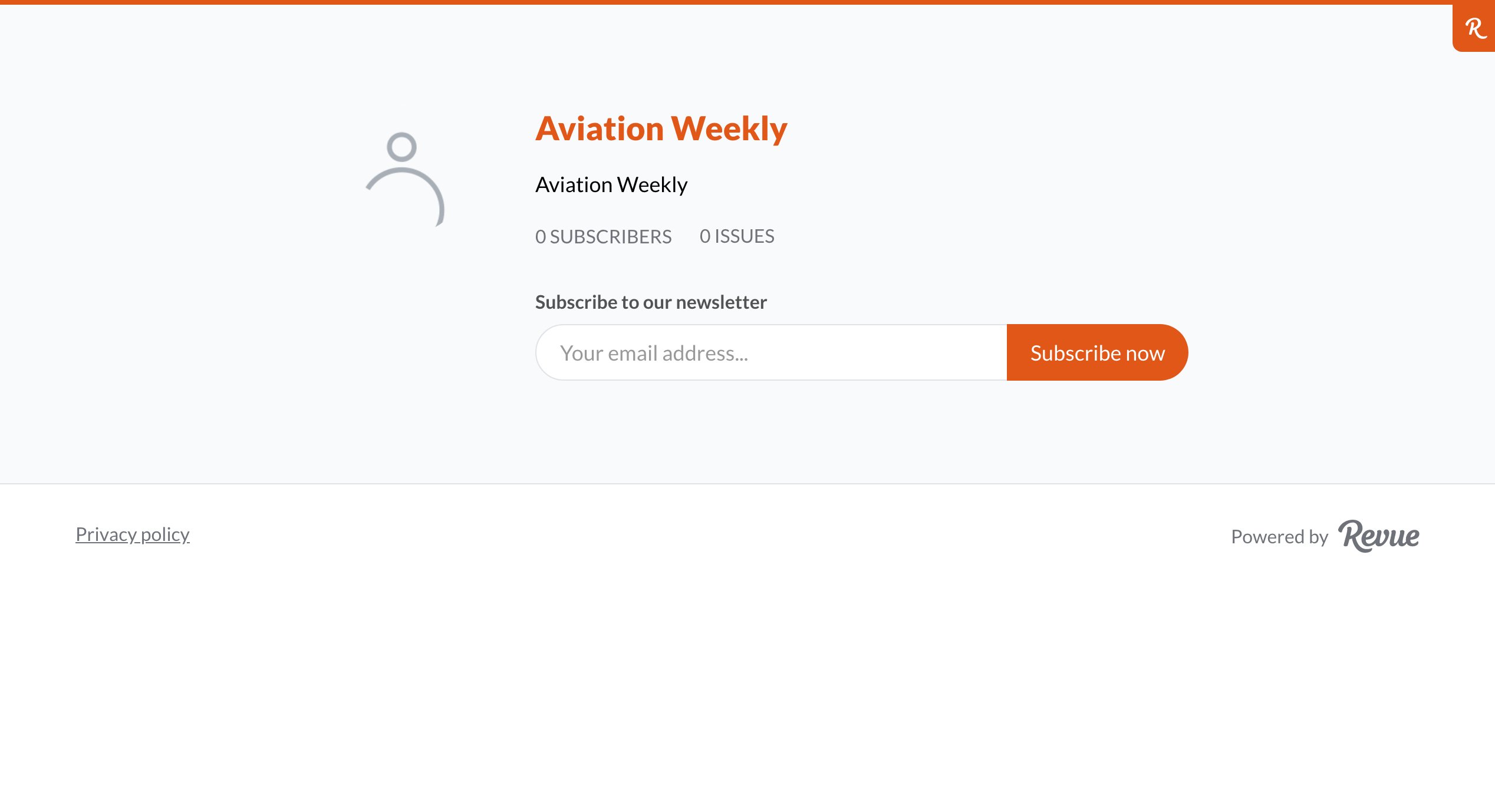 This newsletter will curate the best news from commercial aviation each week.
I set this up using Revue which I was excited to test out (I hear they have the best newsletter editor in town), but unfortunately, I was hit with a whole host of issues.
First, I had trouble setting up a custom domain. All other platforms I tested had clear documentation and provided IP addresses on how to set a custom domain up, but Revue didn't and I was pulling my hair out.
Second, I wasn't able to save the edits I was making to my landing page (like uploading a profile picture, for example). It constantly timed out, like there was a bug on the page.
Third, my account verification took longer than 2 days to go through (it was only verified once I got in touch with them). While this isn't such a big issue, it did get me to question whether anyone was in the office (and what would happen if I encountered a bigger problem down the road).
Fourth, and this was my biggest issue; double opt-in confirmation emails were going straight into the "Promotions" folder in GMail. While I'm cool with companies requiring us to use double opt-in, they should at least have the option to send the double opt-in emails using plain text so there's a high chance new subscribers see the email and can confirm their subscription.
Revue felt so buggy and support was slow that I actually asked the CEO if he was still actively working on the product. And after spending 2 days trying to navigate through Revue issues, I decided to transfer the newsletter to yes, you guessed it – Carrd and ConvertKit: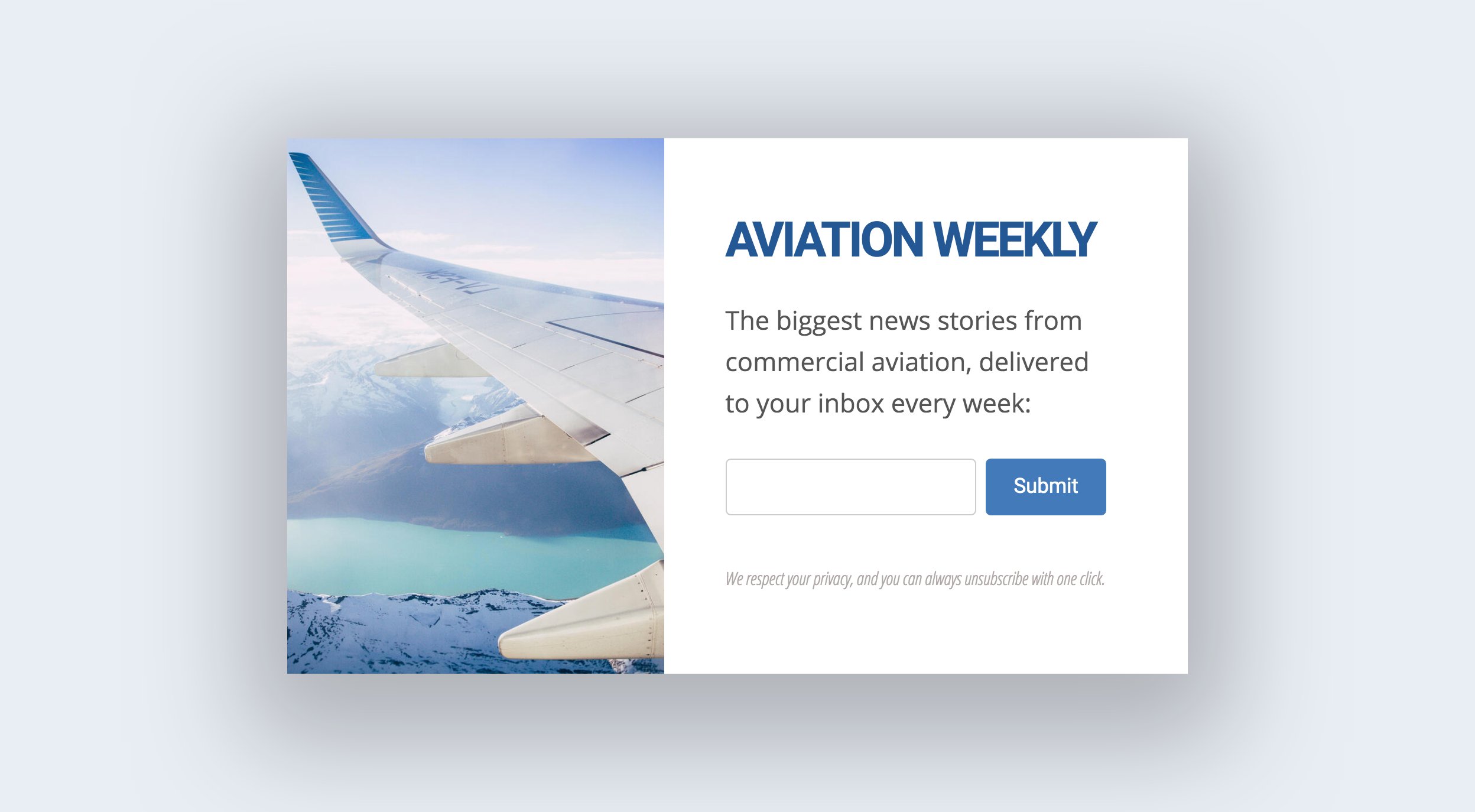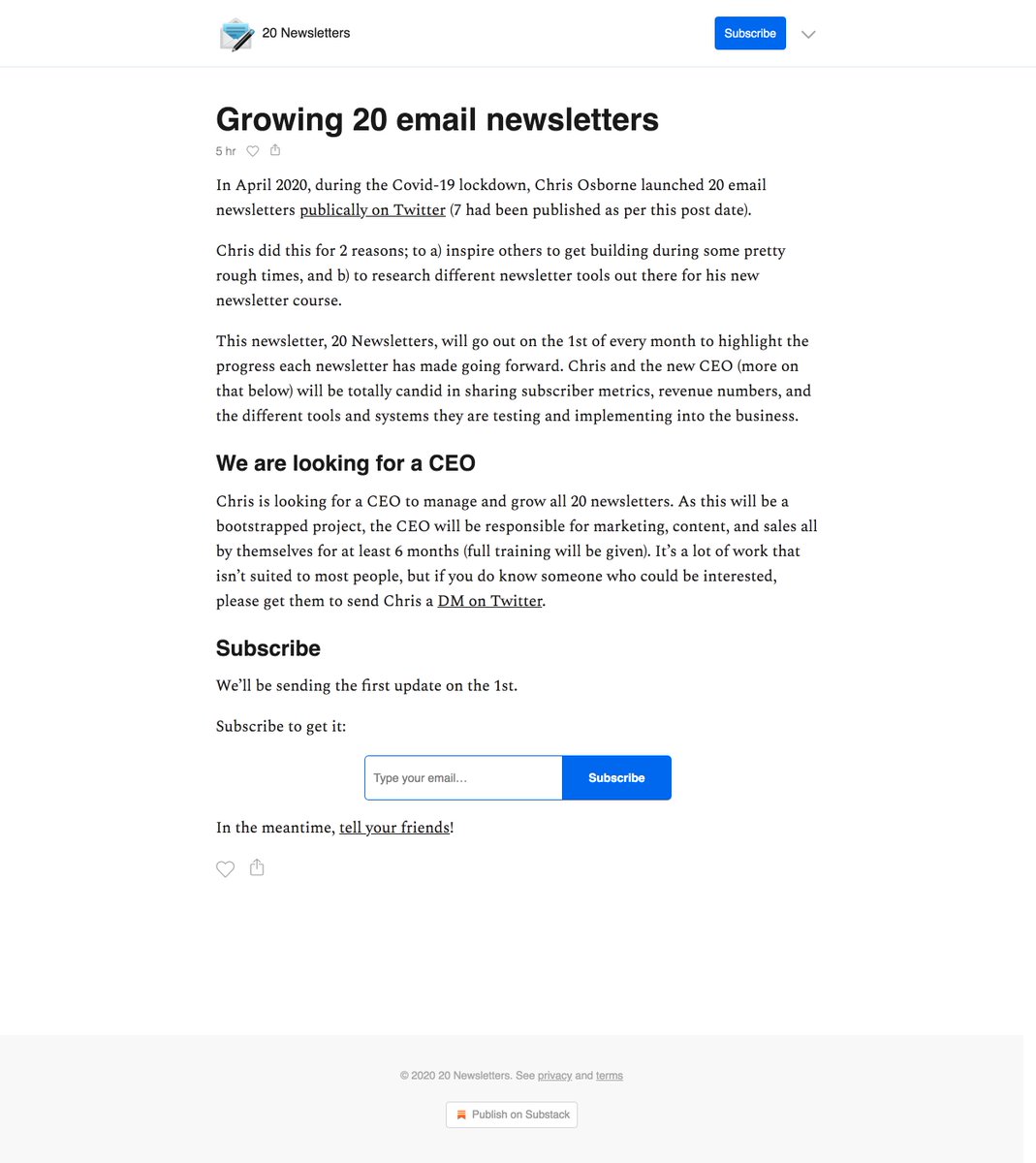 On Twitter, Brendan Tully requested a newsletter that offered updates on the newsletters I'm creating here.
I thought it was a great idea so now every month on the 1st of each month, we'll share a Google doc with the latest figures along with results to the experiments we plan to conduct.
I used Substack for the newsletter – as they focus on editorial type of newsletters – and I was instantly impressed with the backend UX and onboarding (it looks simple but it just works).
The only negative with Substack was not being able to use a custom domain, but I was able to set up a simple 301 redirect meaning visitors going to 20Newsletters.com would be forwarded to the correct Substack URL.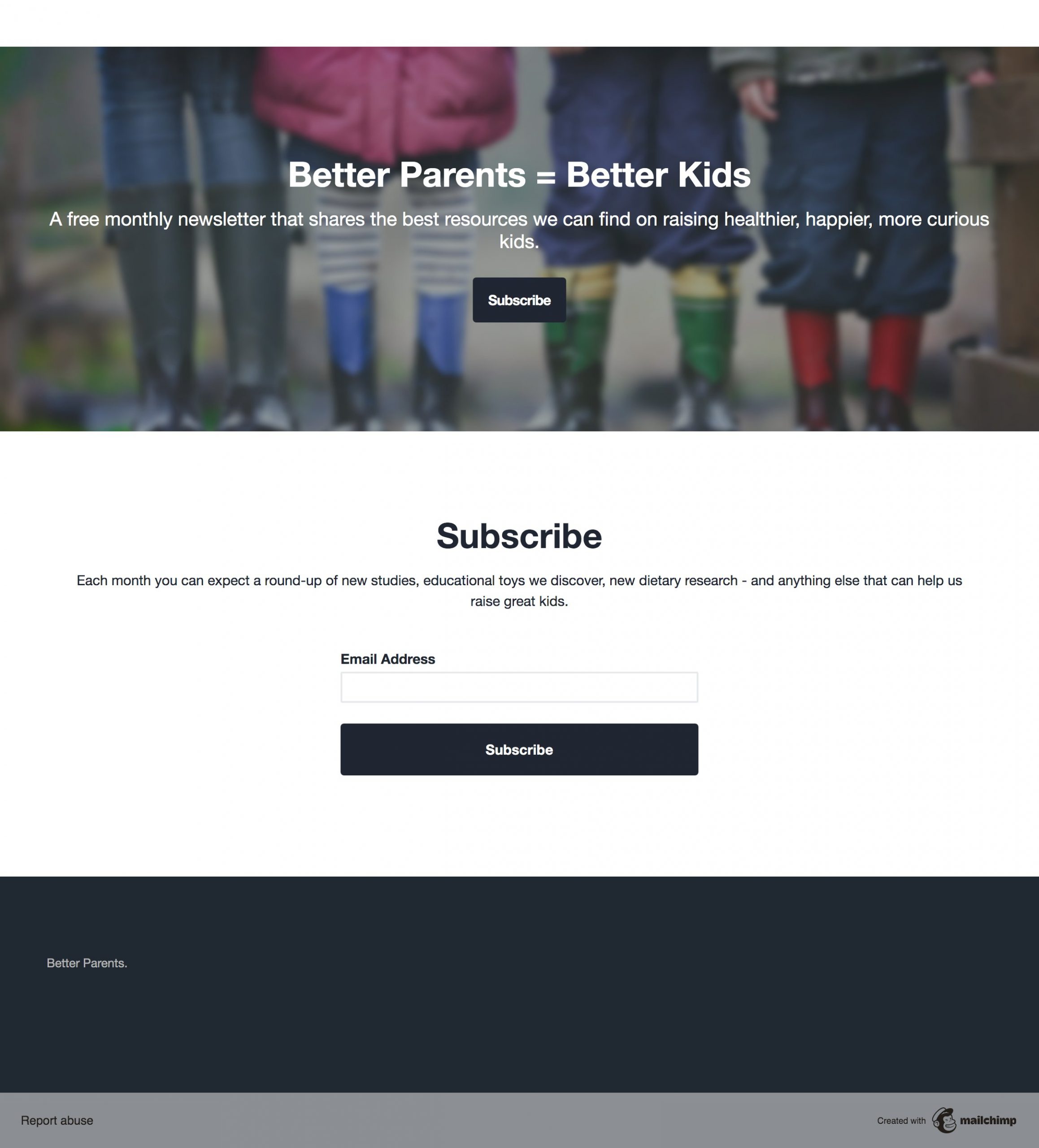 I love finding new research and educational toys that will a) give my young kids a great start and b) make me a better parent – so I knew I wanted to create a newsletter that other parents could share and learn from.
I set this newsletter up using MailChimp as I wanted to test out MailChimp's landing pages.
At first sight, MailChimp's landing pages are not the greatest designed landing pages out there, but they are certainly an improvement on their main website template they offer.
After digging in, and asking on Twitter, it came to my surprise that it's not possible to use one of their landing page designs on a root domain. Instead, you are forced to use their main website template which as you can see above, is pretty darn hideous.
MailChimp is easily the biggest company in the newsletter space and as mentioned above, it saddens me to see how bloated they have gotten over recent years.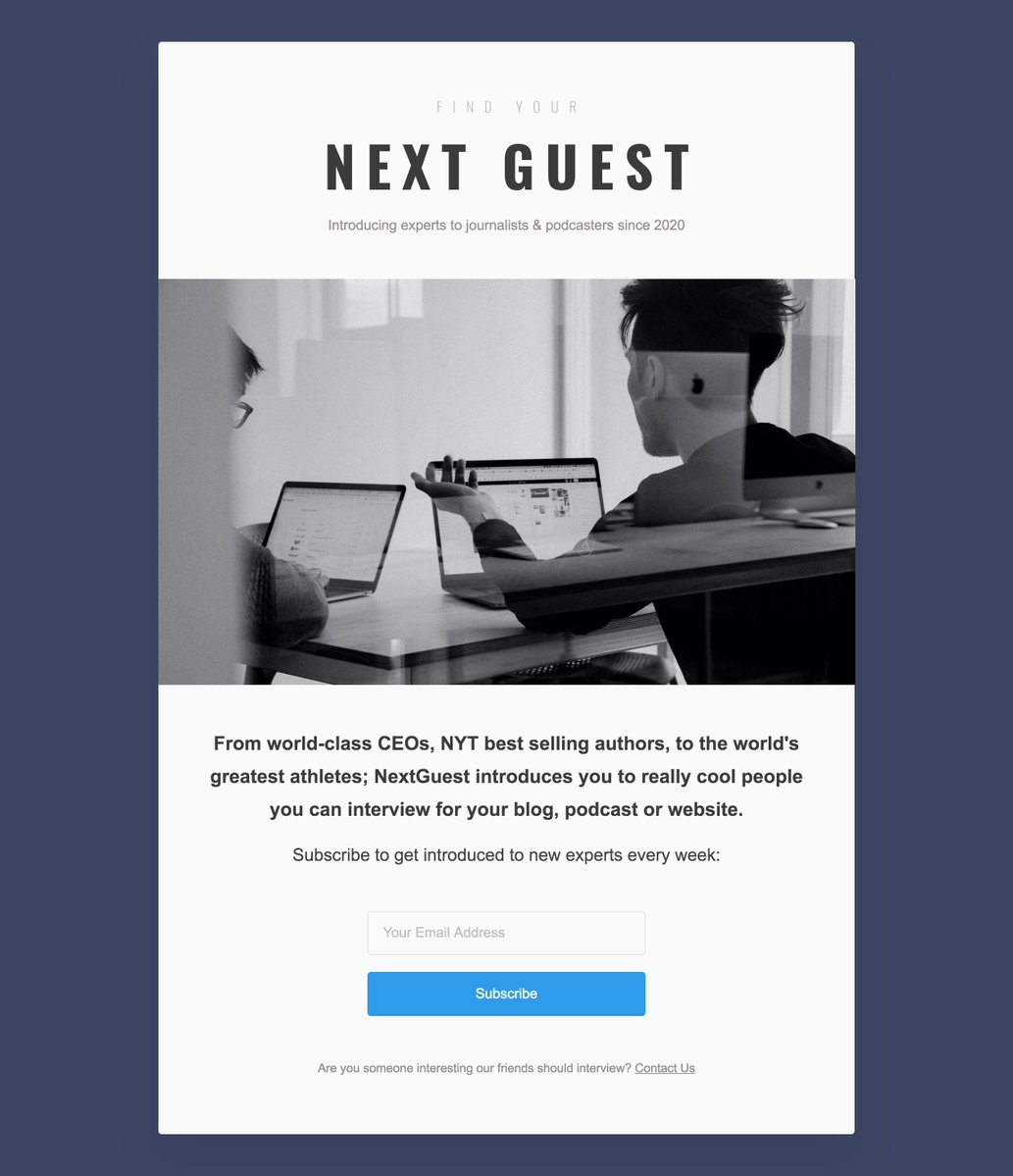 This newsletter will feature experts that are currently free to do interviews.
I built this using Carrd and Getresponse. This is the first time I've used Getresponse and I was really impressed with their onboarding and UX on the backend. They also have some really well-designed landing pages you can use.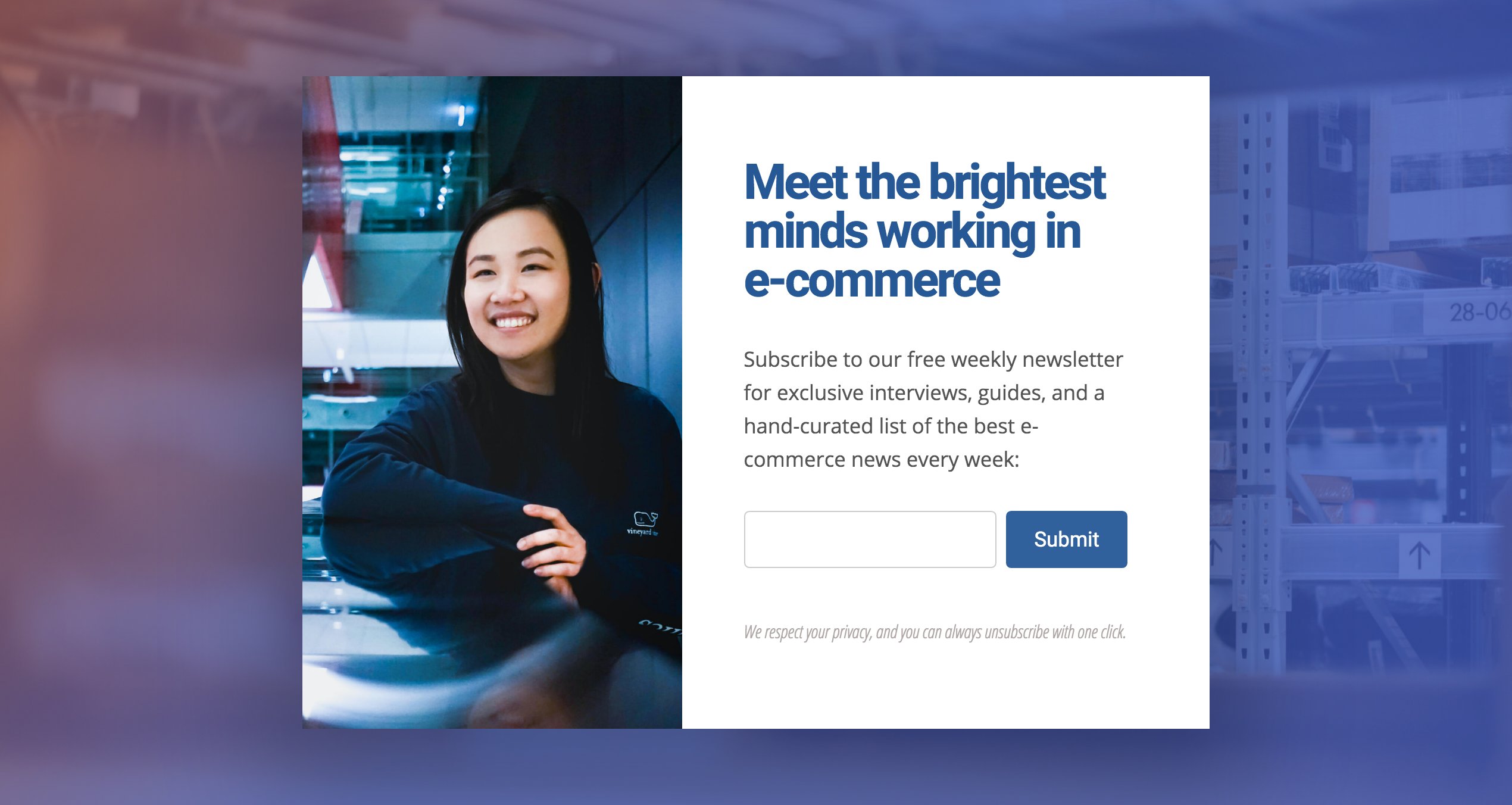 This newsletter will interview the most interesting people working in e-commerce.
I tried to set this up with MailerLite but I never received the email I needed to confirm my account. I spent an hour on this, tweeted at them on Twitter, and sent them an email. Days later and I still haven't received a helpful response (they did respond to my tweet on Twitter saying I should email them – which I had done).
With no care to follow-up or investigate, it's fair to say MailerLite had the worst support out of all the tools I tested.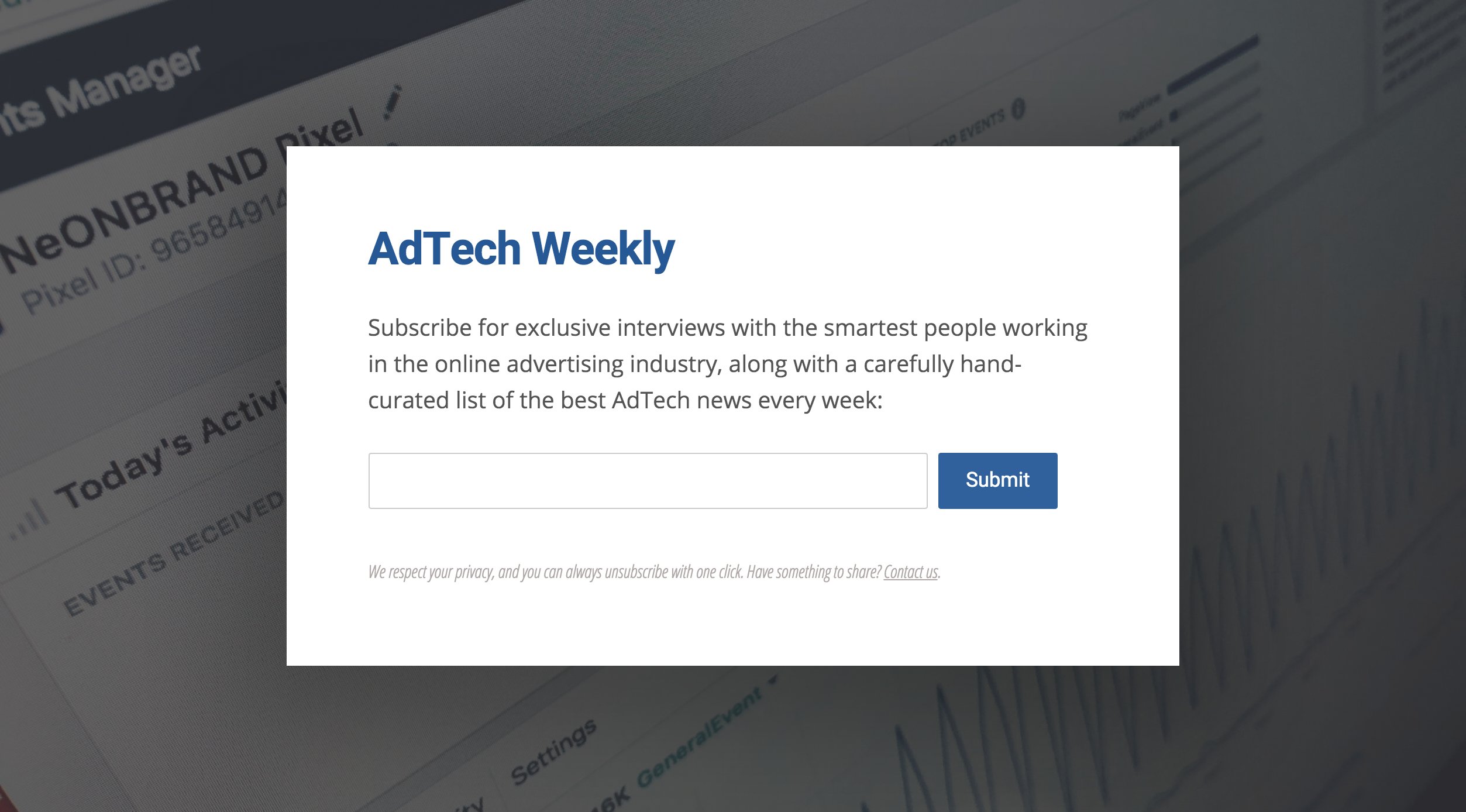 This newsletter will interview interesting people working in online advertising.
I set this up with EmailOctopus and the onboarding was very easy and straightforward. My account was also verified and approved within a few hours – which is always comforting to see.
EmailOctopus's generous free plan of 2,500 subscribers, compared to ConvertKit's 500, means EmailOctopus has now become my go-to service to collect and send emails to subscribers.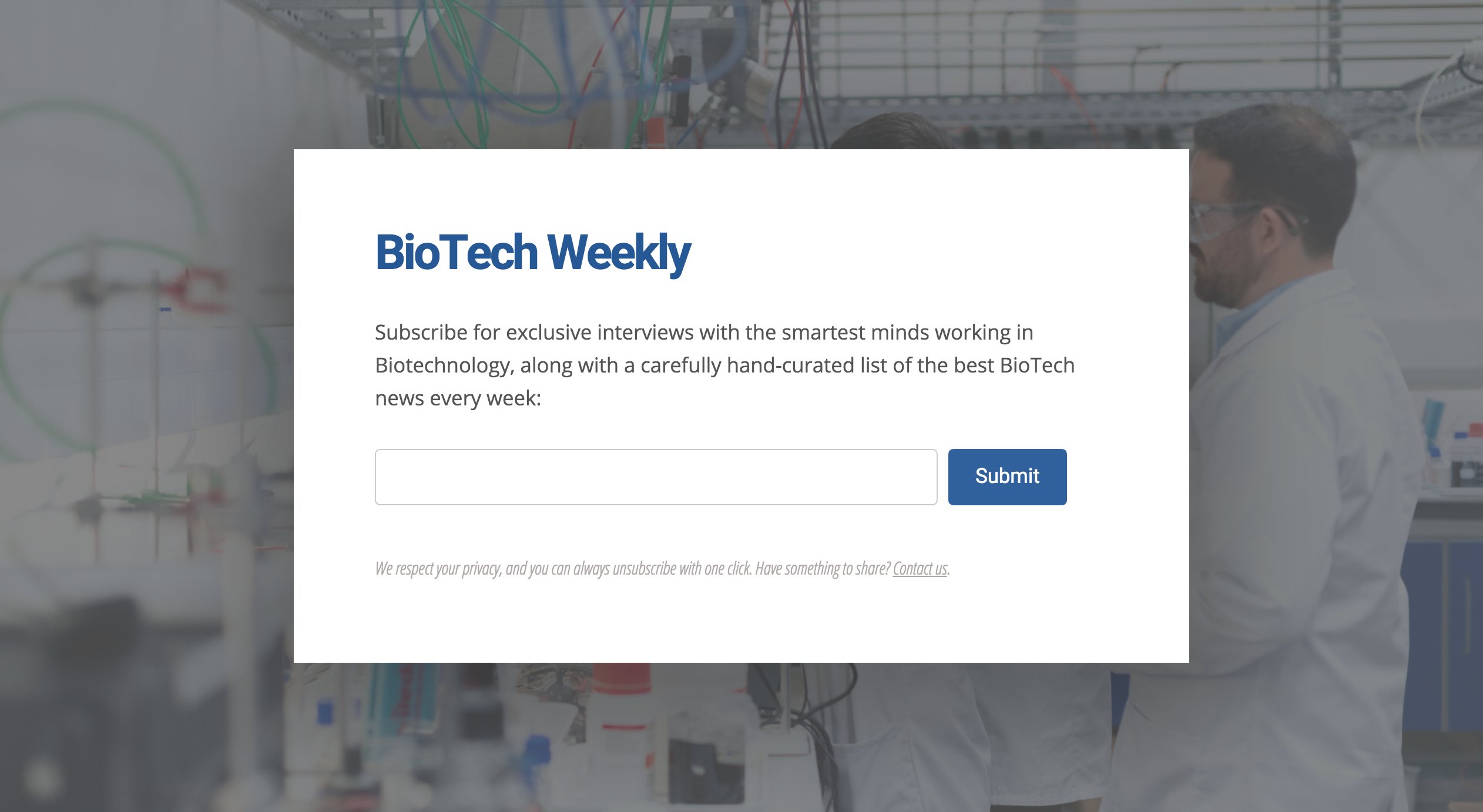 This newsletter will interview the smartest minds working in Biotechnology.
I used Carrd for the landing page and EmailOcotopus for email delivery.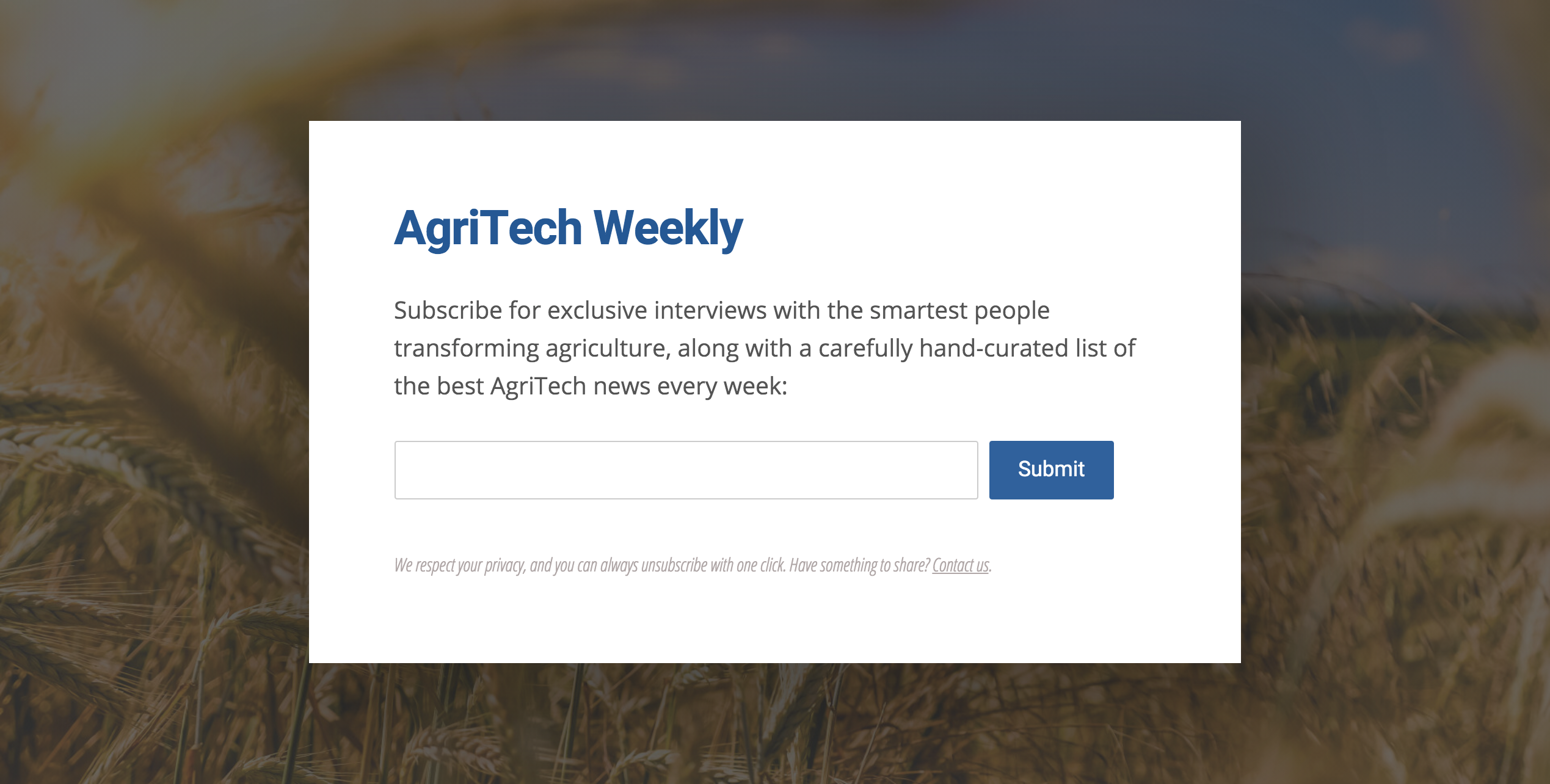 This newsletter will interview the smartest minds transforming agriculture.
I used Carrd for the landing page and EmailOcotopus for email delivery.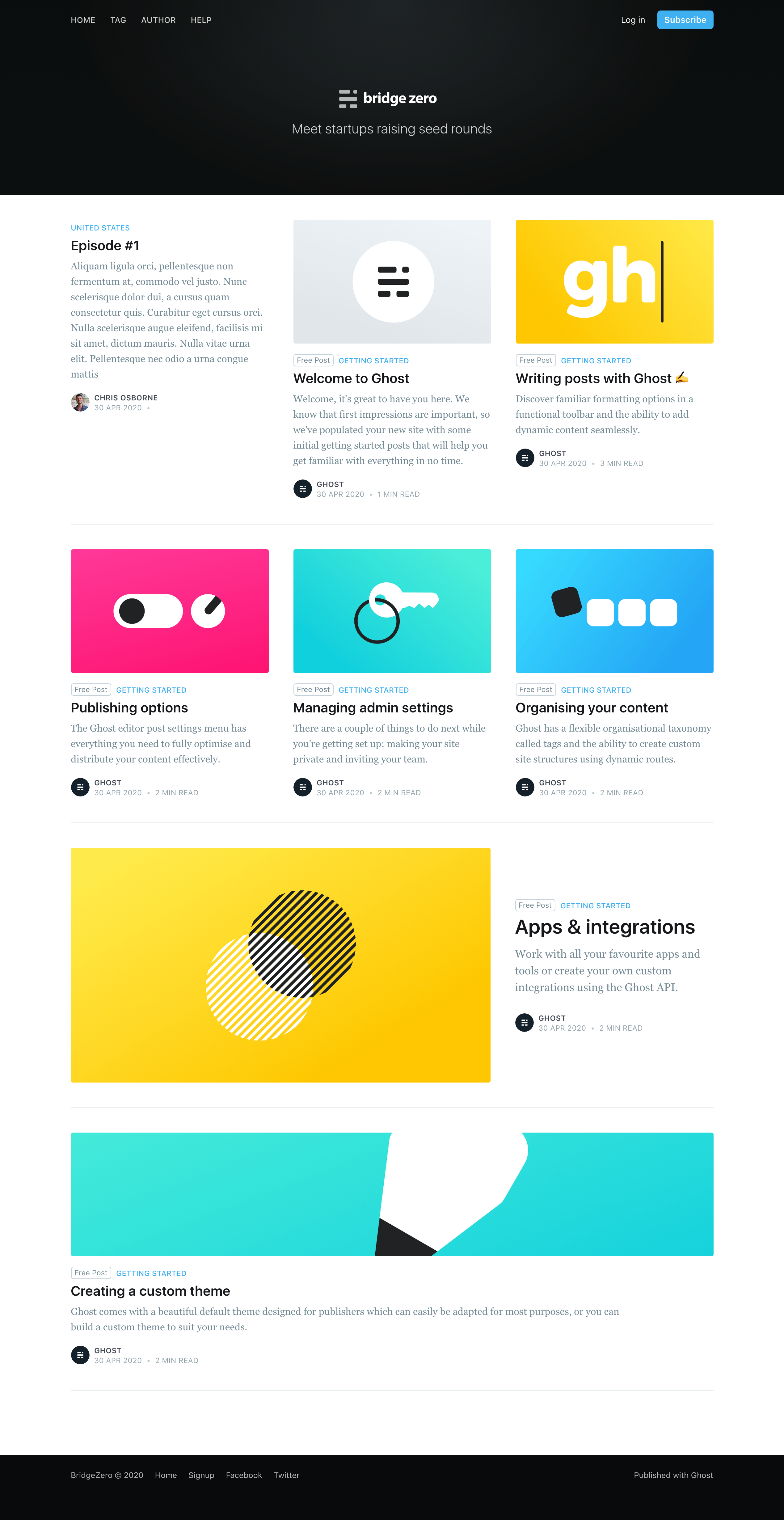 BridgeZero will be the only paid newsletter I start from this experiment, which will interview interesting startups that are raising their seed round.
As I had already tested Substack above, I was interested to check Ghost out – which like Substack, offers fully integrated paid newsletter memberships.
The setup took longer than any other products I tested on this list and I'd go to say it would help if you have a little experience setting up a CMS (to be fair – they are a CMS first and only recently added subscriptions/newsletter support).
After download and uploading a compatible theme to manage subscribers, and a few back and forths with their supper friendly support, I did manage to get the site live.
I inquired if it was possible to edit the home page – to have more of a landing page type feel to introduce the newsletter properly (which would be really handy with little content when starting out), which I was told:
For your second question, it is possible to have a landing page with a signup form on the homepage. To achieve this, I'd recommend creating a custom home page template within your theme. We have a tutorial here that can walk you through how to get something like that setup.
In the end, I come to the conclusion Ghost is a great option if their design/themes fit with the type of newsletter you want to create or have the technical chops to create and edit your own.
Please note: After testing out ghost, I did move the domain to Substack as it's a better fit for this newsletter.
---
Let's recap the different products I tested setting up the 20 newsletters above:
ConvertKit – Slick onboarding, easy to use, with great landing page designs
Getresponse – Slick onboarding and easy to use
EmailOctopus – Slick onboarding and easy to use
Substack – Slick onboarding and easy to use + can leverage network effect
Carrd – Stunning landing pages that are easy to edit
MailChimp – Poor design options, very bloated
Revue – Too many small issues to deal with
MailerLite – Couldn't get setup and support didn't get back to me
---
Who has the best newsletter editor?
I will not be testing Revue (too many problems), MailerLite (no support) or MailChimp (too bloated). This leaves ConvertKit, Getresponse, Substack, Ghost and EmailOctopus to test.
EmailOctopus
At the time of writing, EmailOctopus has 31 pre-designed templates you can edit with drag and drop, and they also offer a plain text option.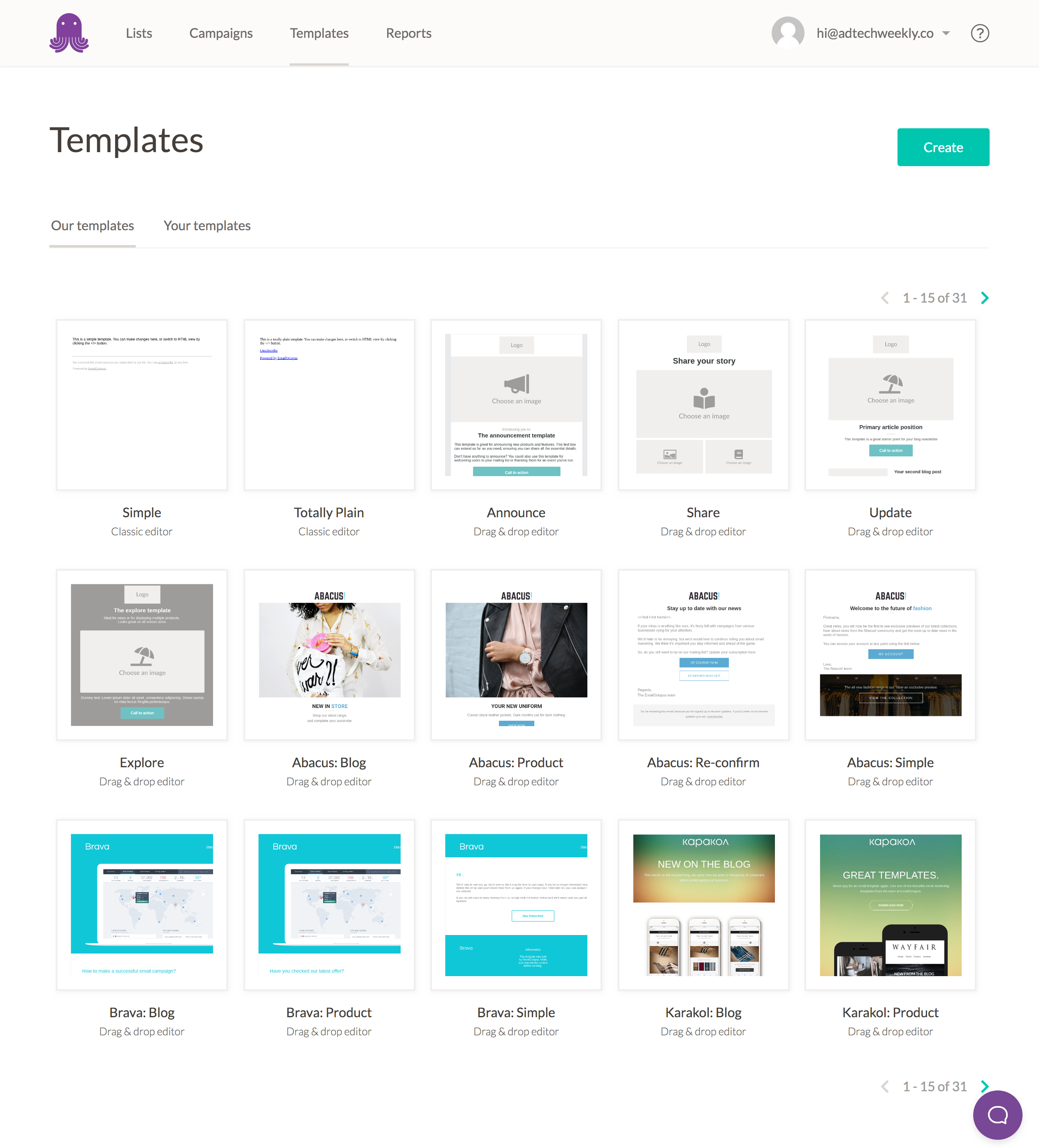 There are no complaints about the plain text editor: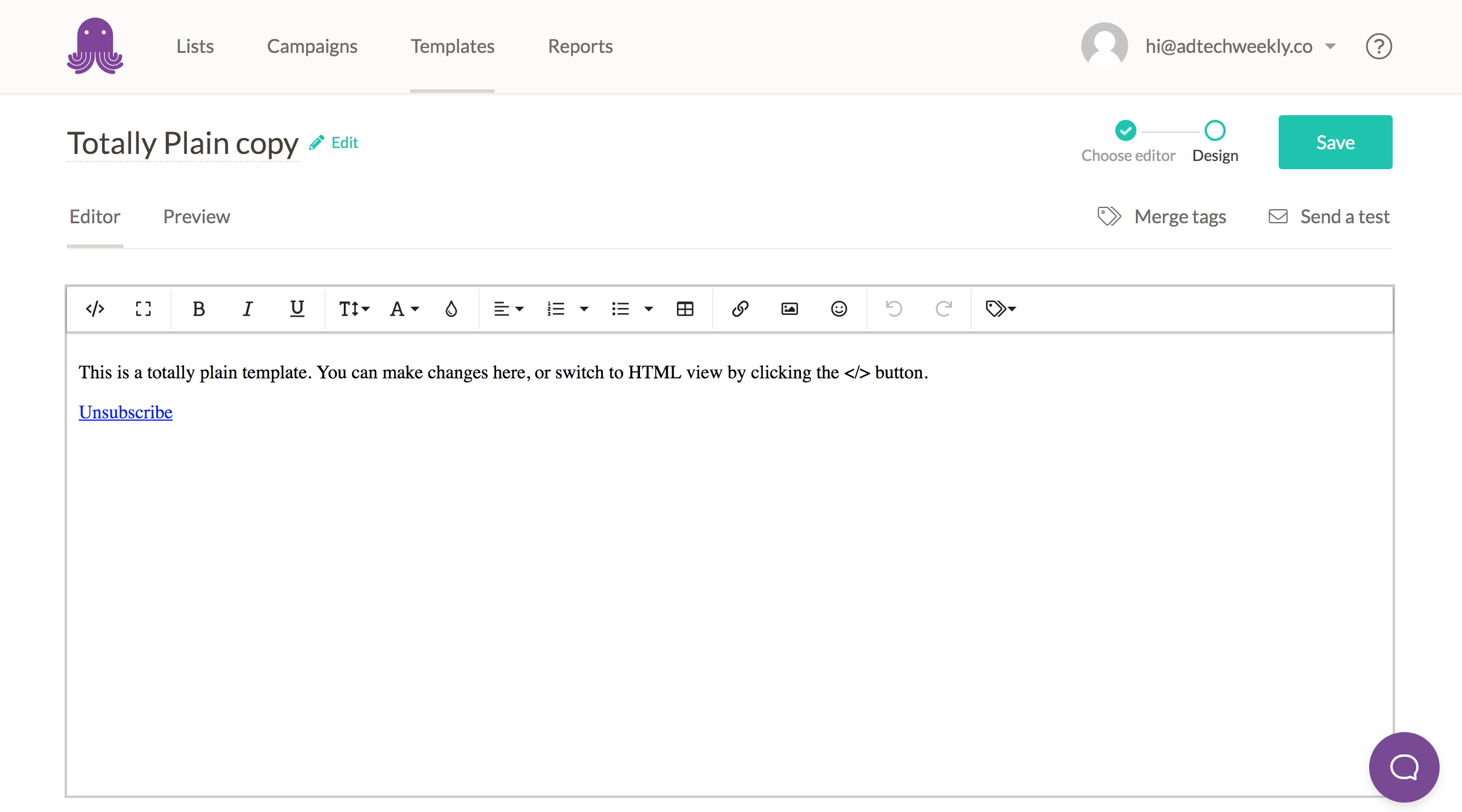 Editing a pre-designed template was really easy with a lot of options to customize: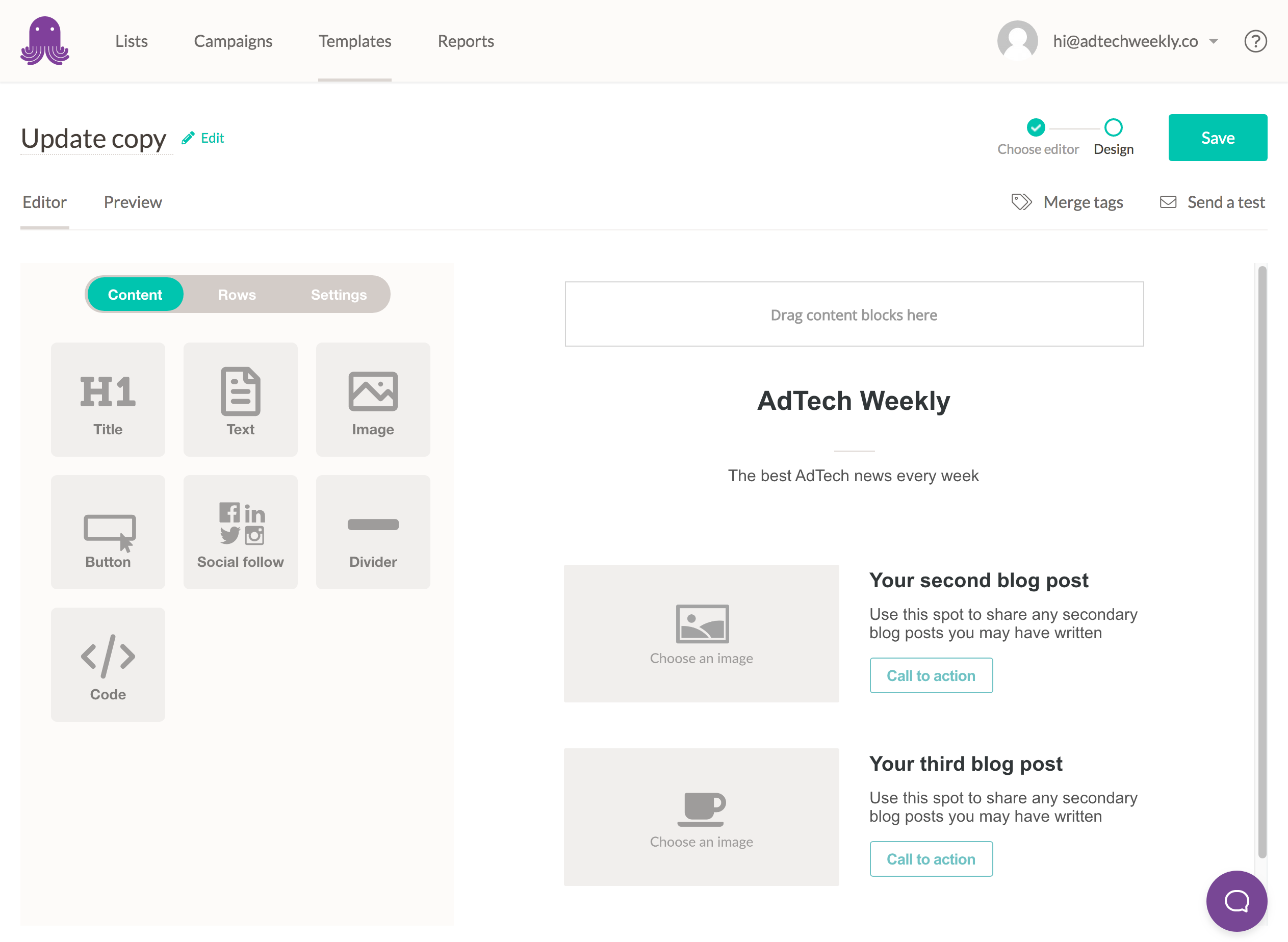 I loved their preview tool so you can see how your email will display on web and mobile: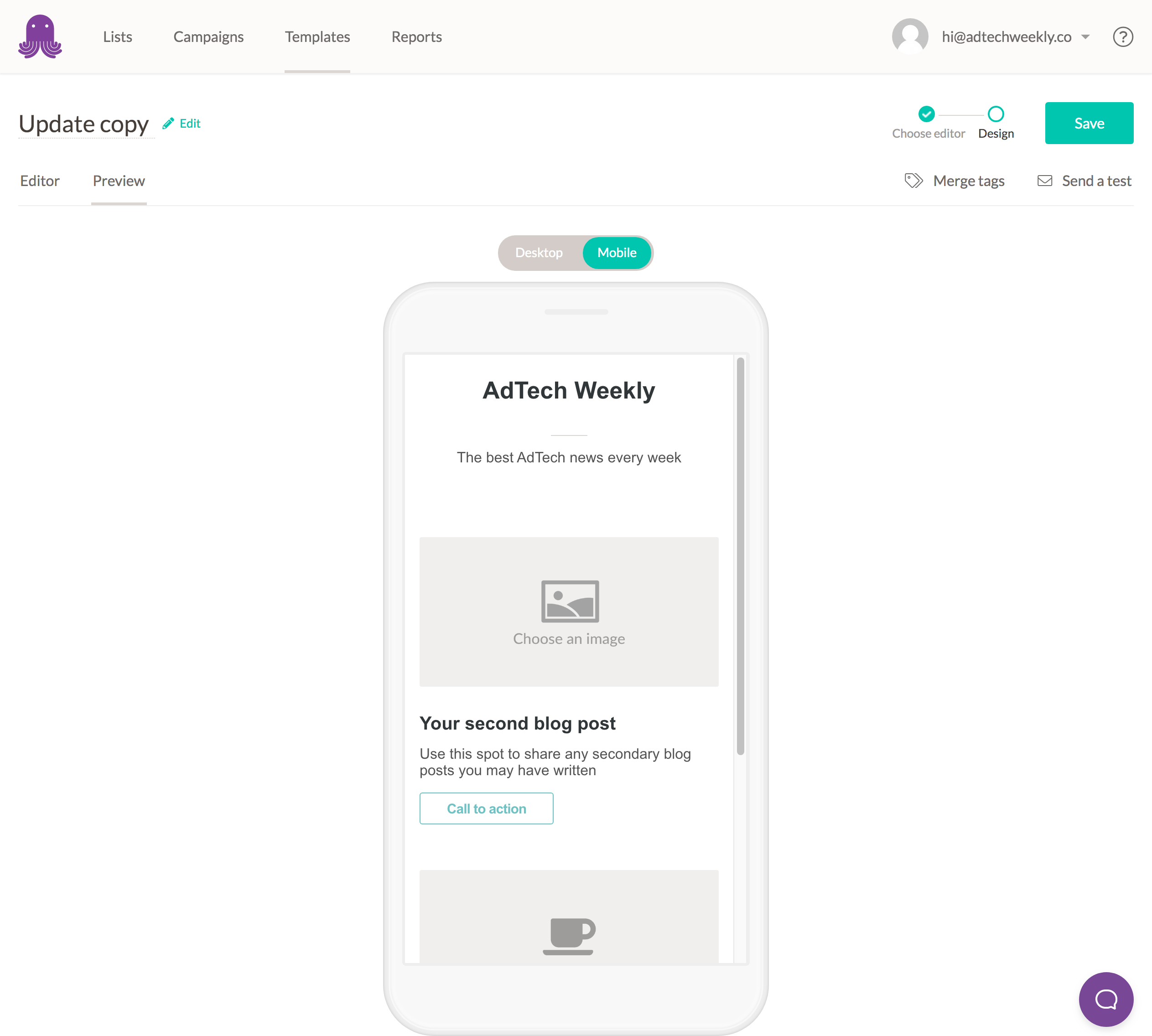 Conclusion: There was nothing ground-breaking about editing a newsletter with EmailOctopus, but what they do offer, is solid. 4/5
ConvertKit
ConvertKit is well known for making automated emails easy to set up (I use this for my other businesses and it is world-class), but today I'm just going to focus on the editor part for sending a simple email newsletter.
This is their plain text legacy editor. You'll notice you can easily split test the subject line which is a great feature.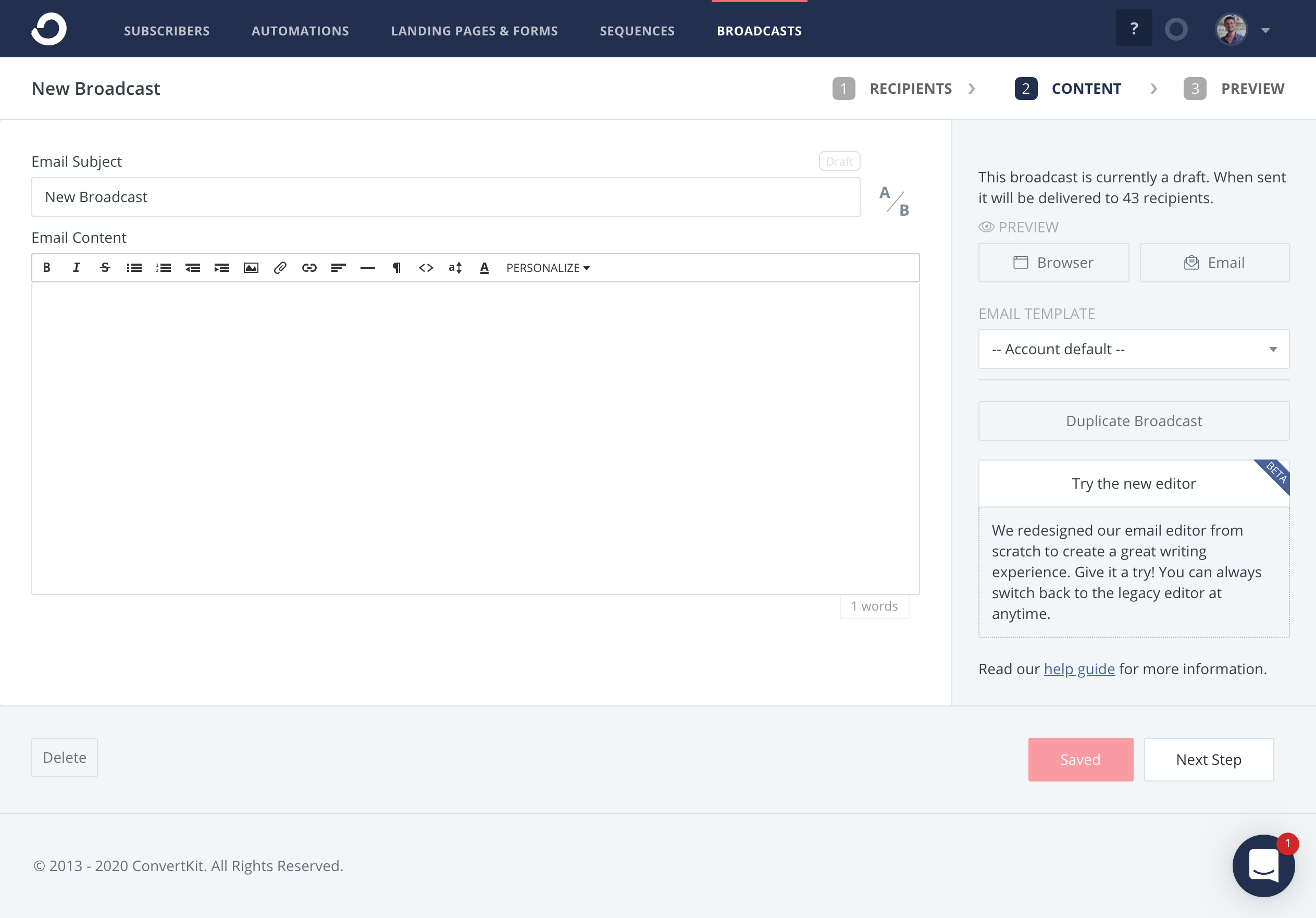 Using their legacy editor, I wasn't able to do any simple styling – like having an image aligned to the left of some text: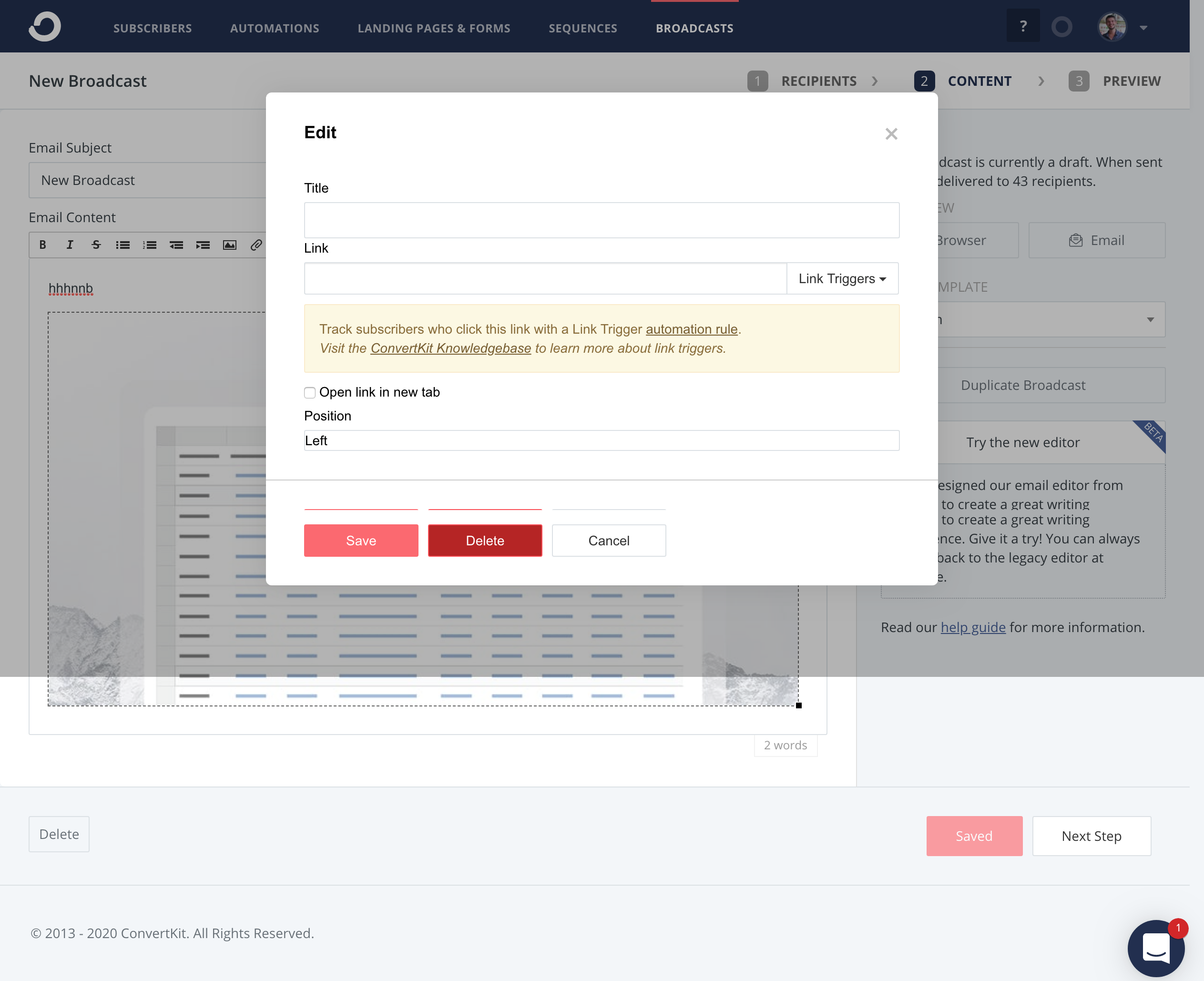 ConvertKit's new editor looks much nicer: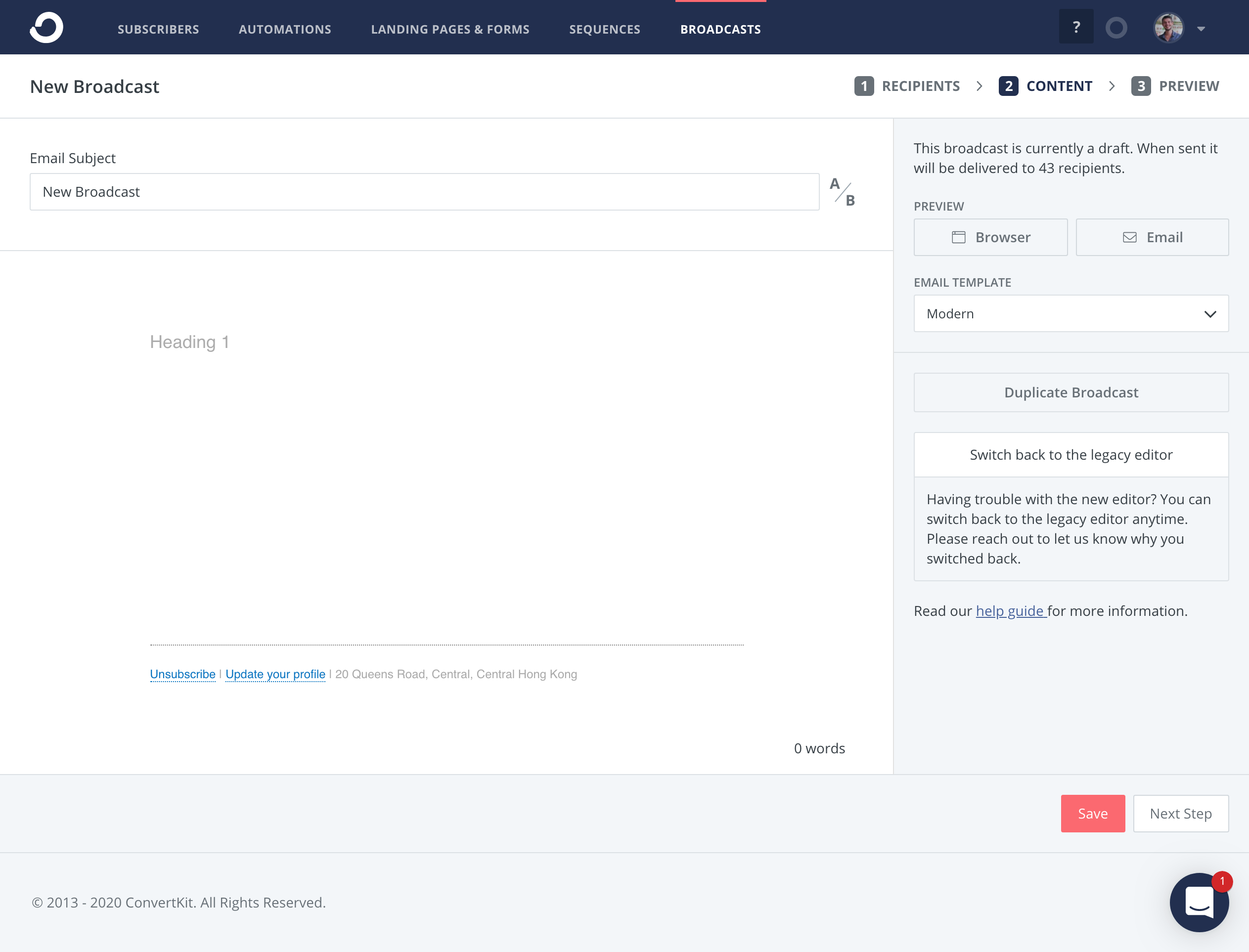 But I still wasn't able to insert and align an image to the left of the text (image wouldn't even appear).
Conclusion: ConvertKit's is a solid option if you plan to use plain text emails, and not a great option if you're looking to format your emails with images etc. 2/5
Getresponse
Getresponse has a seriously large collection of well-designed email templates to choose from: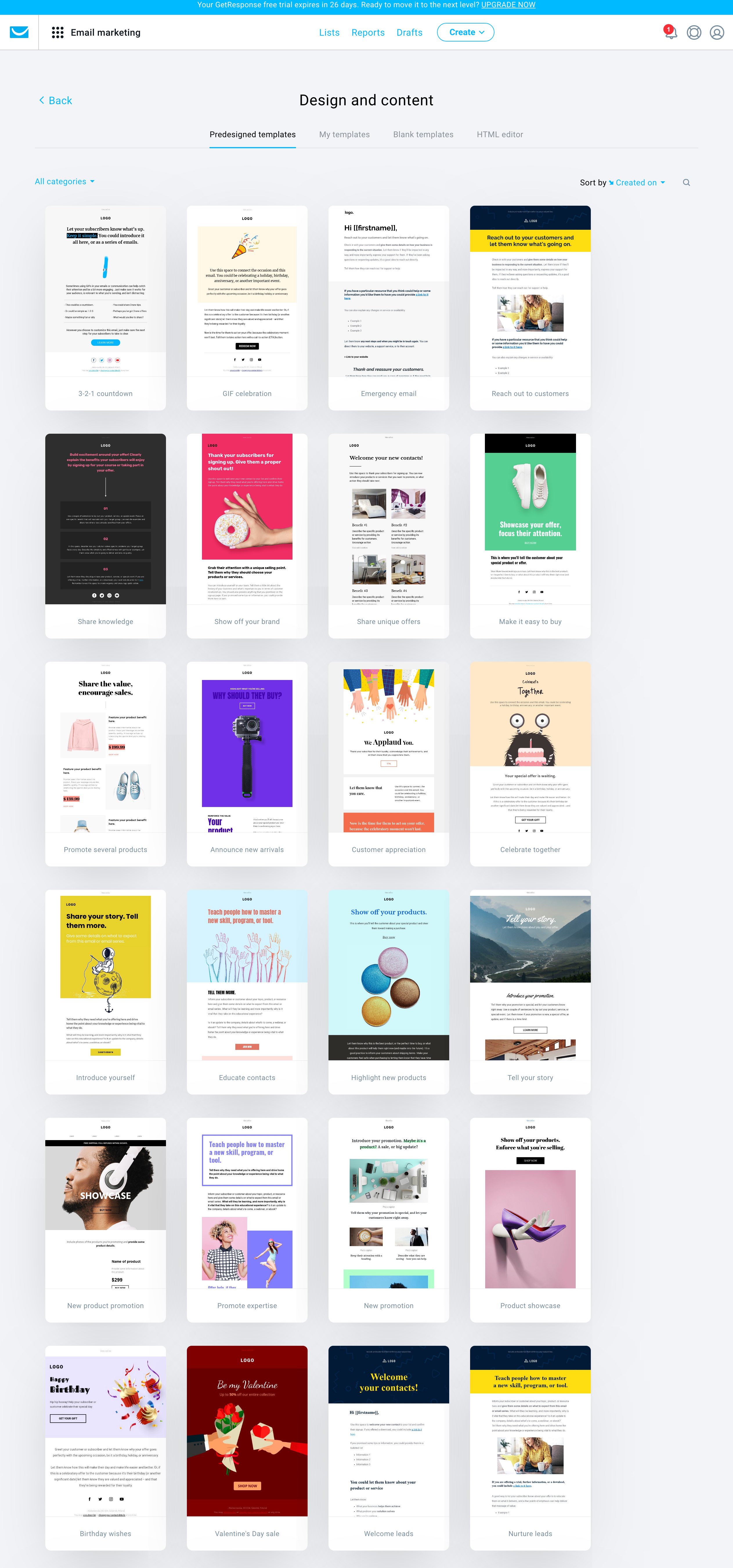 But sadly, it looks like Getresponse doesn't offer plain text emails. From this page:
In the new editor the Plain-text version is generated automatically based on your HTML message.
Let's take a look at their HTML email editor instead: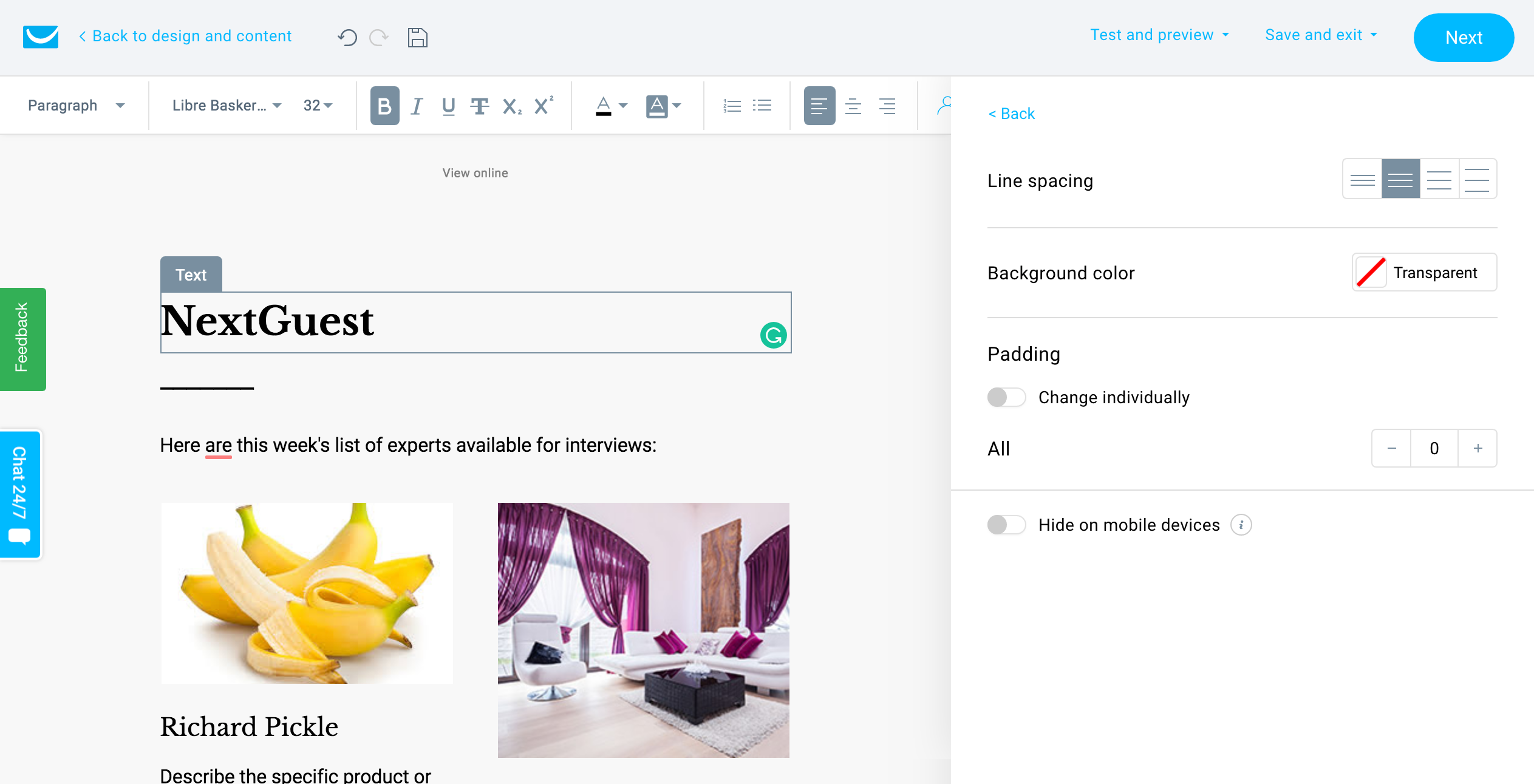 The editor is good, but if I had to be picky, I'd say it felt a little dated and clunky. I did found EmailOctopus' HTML email editor slightly easier and more enjoyable to use.
Conclusion: Lots of pre-designed templates to choose from. The editor felt a little clunky. No plain text email option (that I could find). 2.5/5
Substack
Substack is a little unique in that its main focus is allowing independent writers to easily create editorial (i.e text-based) newsletters (so this wouldn't be a good option if you need HTML email newsletters).
They also allow writers to easily setup paid subscription plans via Stripe – meaning writers can charge their readers, say, $5 per month, to access gated content.
Substack is one of 2 platforms I will be testing in this test that offers integrated payments (the other is Ghost).
Here's what their editor looks like: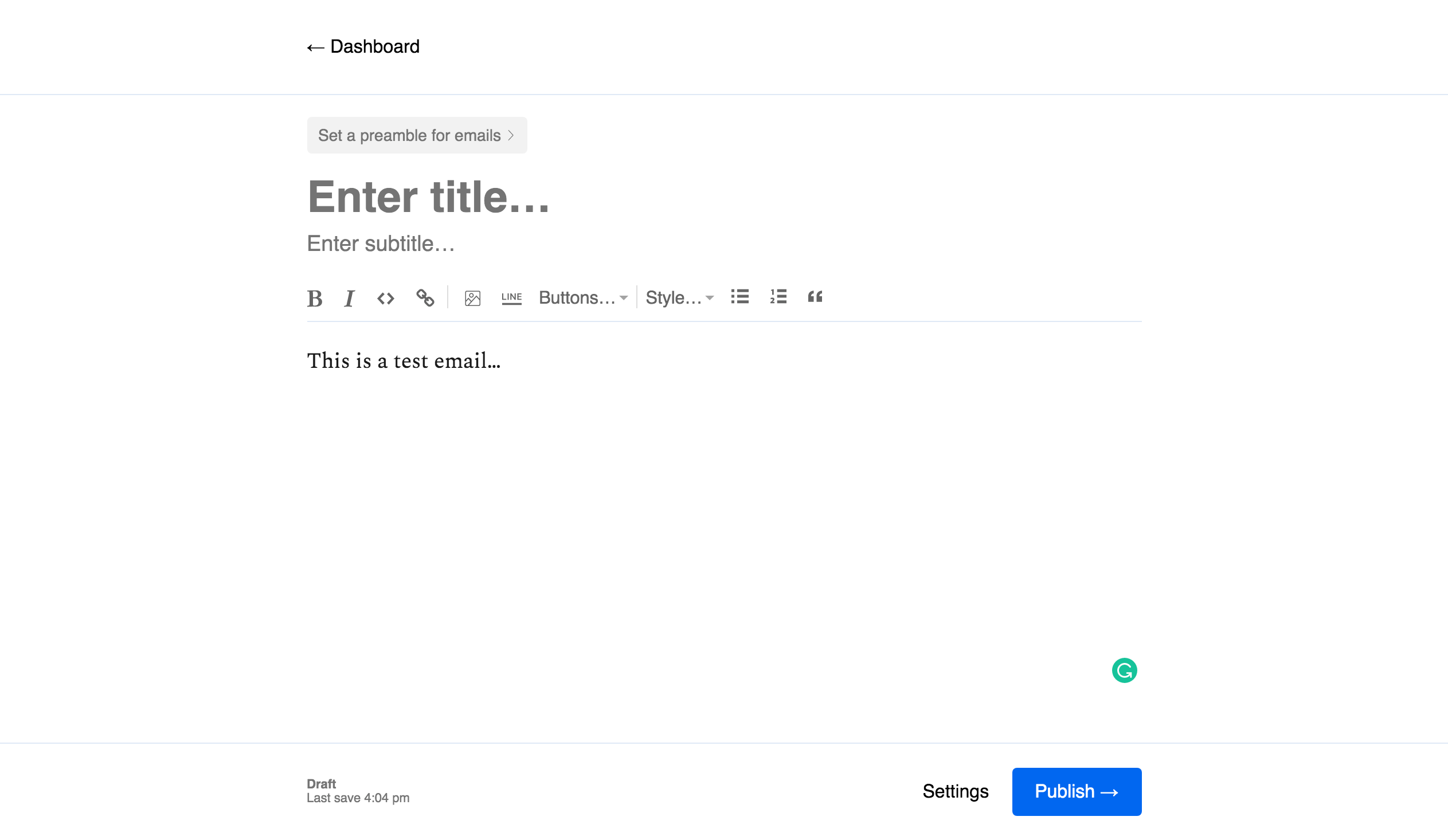 With no distractions, lots of white space, and even down to the font Substack uses – their editor is truly is a pleasure to write on.
Conclusion: A great canvas to write on. 4.5/5