After selling my newsletter for 6-figures earlier this year, I've been working out how I'm going to build and sell the next one for 7-figures.
I now have a plan, and for the first time ever, I'm going to bring you along with me.
The Plan
My newsletter course "Profitable Newsletters" was largely based around creating a curated newsletter. While I think these still work for local newsletters, there's just too much competition around now for this to work as a stand alone newsletter – especially in B2B, where the big ad bucks are.
Unique content readers get excited about reading is what's needed to stand out today. People want to open newsletters to read stories, and learn new things they can't find else where.
Distribution has also changed. It's harder than ever to get your newsletter in-front of the right people, and even more so getting them to subscribe. That why a newsletter started today needs to have some kind of distribution built in.
Having spent 9 months thinking about this, I've worked out how we can create a newsletter that produces amazing content on a regular basis (without writing it ourselves) AND has distribution baked-in from the get go.
Introducing the '7-Figure Newsletter Club'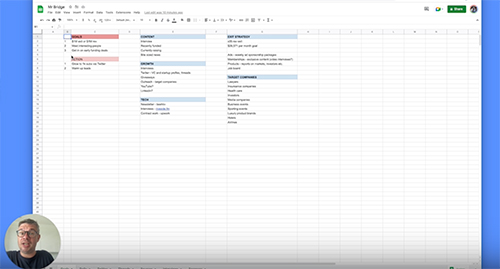 The 7-Figure Newsletter Club is a private community I've put together to help 100 newsletter publishers build and grow a newsletter alongside my new newsletter.
Unlike other courses that simply tell you what to do, I'll be doing it right along with you this time around. We'll hold each other accountable – and grow faster together.
Every day I'll be sharing a candid 10-15 minute video breaking down what I've got done each day. This will include planning, execution, metrics, sales, marketing, what's working, and most importantly – what's not working.
In just 10-15 minutes per day, you'll get to learn the exact steps I'm taking to grow my new newsletter so that you can apply what's working to yours.
There is also a private group chat and a biweekly mastermind call we'll use to grow together.
Who the 7-Figure Newsletter Club is for:
You've wanted to start a newsletter but need a support group to help you get started
You already have a newsletter but want to get tips on how to grow it faster and make more money from it
You have a business already but want to add a newsletter to increase sales
Let's build a fast-growing newsletter – together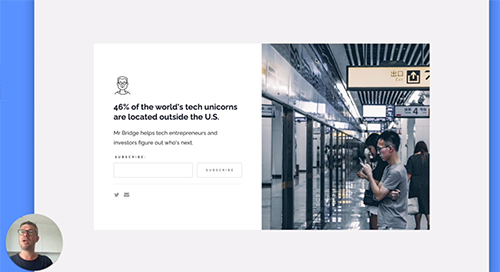 Join today to access the first 2 daily videos that cover the newsletter I'm working on (it's called Mr Bridge), my $1M exit strategy*, the tech I'm using, and ideas you can use to start a new newsletter today.
*Most newsletters sell for 35x revenue, so in order to sell a newsletter for $1M, we need to focus on generating $28k/m (x35 = $980k).
To recap what's included:
Daily video updates on what I'm doing to grow my new newsletter across product, sales and marketing
Access to the private group chat where we'll discuss ideas and share strategies together
A biweekly group mastermind call (this will be recorded if you can't make it)
It costs $100/m to join the 7-Figure Newsletter Club. That's just $5 per daily video that will include actionable takeaways you can use to grow your newsletter.
Be quick: this private group is limited to just 100 members (that way I can add as much value as possible) and spaces are selling fast. You can always unsubscribe at anytime.
Full Guarantee
My promise: if you don't get value from the daily update videos or the Q&A calls, email me directory and I'll refund you in full. No questions asked.