April 27, 2021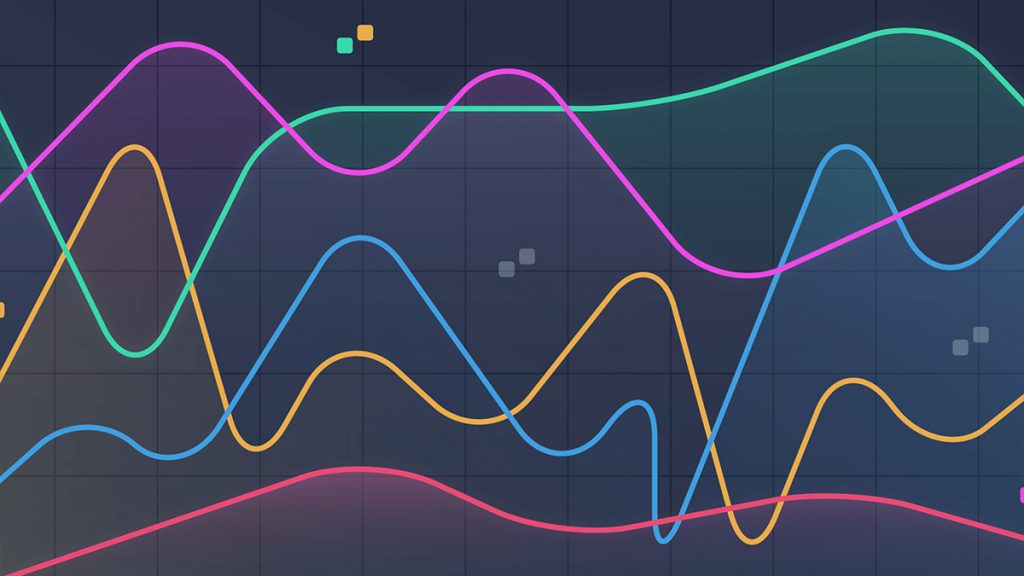 My team at AdTech Weekly, our weekly newsletter covering the online advertising industry, reached out to 17 of the smartest people in AdTech to find out what trends they see happening within the space over the next 12 months. Here's what they had to say:
A ton of pitches from Unified ID vendors that their solution is, in fact, The Ultimate Identifier. Publishers desperately trying to get newsletter signups (and first party data) from readers who definitely don't need another newsletter subscription. Bird names. Endless think pieces about why *this* is the year we're finally going to solve fragmentation in CTV/OTT through sheer willpower alone. Everyone's listening to podcasts with dynamic ad insertion. Everyone's streaming hit shows with dynamic ad insertion. Media buyers will start realizing that "dynamic ad insertion" always sounded kinda weird as a phrase, and will try bringing "ad stitching" back. It won't work, and I'm sorry.
Shoshana Wodinsky – Data Reporter at Gizmodo
___
There are 3 truths in digital marketing that are inevitably pushing us towards a radical shift in how we manage accounts.
First, automation from the ad engines is accelerating. Smart Bidding is getting better all the time, but it's not just bidding that is getting automated. Messaging and targeting are also becoming more automated, for example with RSAs and similar audiences. These automations work well so ad tech that competes against it will find it increasingly more difficult to attract customers.
Second, we are losing data we used to make our optimization decisions with. For example, Google has removed as much as 70% of the search terms data from reports. This reality is also partly driven by a limitation of machine learning which is that it's bad at telling humans why it made particular decisions. For example, advertisers using RSAs get fewer metrics to investigate which ad components worked well and which didn't so it's harder to optimize. This means that ad tech has to rethink how it works and how it can still influence positive outcomes despite having less data than before.
Third, our controls inside Google Ads are becoming more limited. For example, Google removed broad match modified keywords and continues to expand the definition of close variant keywords thereby making it harder to optimize who our ads are shown to. For ad tech, this again means that innovation is critical to remaining relevant. What worked for the past 20 years will definitely no longer work for the next 20.
These 3 truths mean that we must start to rethink how we optimize PPC ads. Instead of controlling all the details related to targeting, bidding and messaging in Google Ads, we must find ways to send signals about our business goals into this automated system so that it can do a better job of making the right decisions on our behalf. This means that Ad Tech in 2021 and beyond will be less about competing against Google's own ad tech, and more about complementing it with deeper insights.
Frederick Vallaeys – Cofounder and CEO of Optmyzr
___
We are going to see the continued growth of walled gardens all around us. People think of Google and Facebook, but there are already dozens if not 100s of walled gardens generating real revenue. Amazon, Instacart, Uber Eats, Pinterest, Snapchat – they are all around us. I think more and more companies are going to see the value of adding very targeted and native advertising to their platforms – everything from E-Commerce and marketplaces to retail and transportation. I also don't think this means marketers will be buying from 100 different platforms, companies like The Trade Desk will continue to do direct integrations with these walled gardens like they have with Walmart and others. 
James Avery – CEO at Kevel
___
Businesses dedicate part of their ad budgets to advertising products to relevant influencers, not just through them.
Niel Robertson – CEO of Influence
___
We will see an increase in imagery on social, ecommerce and ads with products in use in short form, succinct video. These quick videos will not just be used in paid ads either! They will carry the customer through their journey from organic media to paid media to the ecommerce website itself. 
There will be a major shift from "influencer as converter" to "community as converter" where even the smallest of followings will deliver results for brands. Inviting everyone to be part of your brand's circle of influence is key! 
Liz Giorgi – Co-Founder & CEO of soona
___
Rise of Small Biz running ads themselves. Covid forced small businesses to go online, now they will run ads too.
Sanket Shah – CEO at InVideo
___
Over the next year, as privacy issues ramp up and third party cookies disappear, we will see a greater shift toward influencer marketing. Short of sales, influencers will need to demonstrate their worth to brands with concrete metrics beyond followers and likes. 
Roger Wu – Founder of Cooperatize
___
Media targeting capabilities will decrease as a result of ATT and other changing privacy stances, increasing the importance of advertising creative. 
Alex Collmer – Founder & CEO at VidMob
___
A shift towards Performance Branding. I expect that we demolish the divide between "brand" vs. "performance" marketing. We'll see brands realize more and more that they need to build their brand to perform across the funnel and embrace that the only marketing worth doing is marketing that performs. 
Michael Mothner – Founder & CEO Wpromote
___
Subscribe to AdTech Weekly, our free weekly newsletter covering the online advertising industry →
___
Video games will continue to convert to lifestyle – The word video game is becoming too broad. Now there's a blurred line between life in the real world and the digital version that makes it fair for us to ask where does one start and the other end? As more brands work towards being purpose driven and a part of people's lifestyle, more brands will continue to invest in gamified experiences, such as health, lifestyle and fitness where exercise for example can be incorporated into Pelaton, FightCamp, or a fun, engaging video game defeating dragons while at the same time acting as a fitness coach (e.g. Ring Fit by Nintendo Switch). With FIFA, people are no longer playing a game, they're becoming amateurs. This philosophy can be applied to most video games – and should be, as people's emotional attachment has grown from video games to lifestyle – they are investing more of their time and money into their consoles. Games should always be incorporated into any strategy as the percentage of people playing them just continues to grow. 70% of adults in the US play video games, how can you ignore them?
Physical and virtual events will continue to merge into one – One outcome of Covid-19 is that brands have been forced to create great virtual experiences. People have learned how to enjoy them, which will drive more platforms and vendors towards creating digital, live and hybrid events that rely less on geography and timezone. Brands will need to utilise data to create content and UX, leveraging creativity and technology into all of their experiences – pre, during, post event. VR and AR are accelerating opportunities but no one has fully cracked this one, so there is plenty of room for innovation.
Miguel Alvarez – Global Chief Technology Officer at AnalogFolk
___
1) Advertisers have started the massive shift of a $70 Billion business from Traditional TV spend to Connected TV spend.
2) The triopoly of Walled Gardens (Amazon, Facebook and Google) gain more share of the advertiser wallet as consumer attention sustains and grows there but alternatives like smaller walled gardens and the best of the open web players thrive too.
3) Data in all forms continues to enable marketing/advertising performance for the most sophisticated and thoughtful of brands.
Cory Davis – Director of Partnership Development at Infutor
___
Despite the deprecation of the 3rd party tracking cookie, attribution and measurement will actually get better in 2021 and beyond. Without the crutch of cookie based attribution and a tendency toward last-touch-attribution (LTA), marketers will leverage more holistic models/methods to produce better ROAS leveraging techniques including incrementality experiments and more granular fractional attribution.  
Andrew Fischer – CEO at Choozle
___
After a year of Covid-19, advertisers need to go local with their campaigns in a way that wasn't needed in the past. Because of the various restrictions and lockdowns we have situations where you have stores open in one place and closed in others. This means that advertisers need to be agile in adapting their messaging and targeting.
Obviously, we're going to see a lot of action in cookieless options and how both advertisers and networks will adjust to this new reality. Creepy targeting goes away, advertisers need to get smarter. Another impact of the whole privacy regulations is the big comeback of contextual targeting that I see getting more and more traction in the coming months. 
Pavlos Linos – CEO of Exit Bee
___
I believe you will see a big push for more integrated video advertising products across Web & OTT video powered by video contextual technology at scale. Complete video contextual technology, by "complete" I mean analyzing all sound, frames, and text within a video, will see exponential growth as brands look for deeper, more effective contextual solutions to reach their ideal consumer with current cookie-based audience tactics being wiped out. The industry will have to adapt. Brands need to be prepared to 1) separate their contextual provider from their verification provided and 2) test, test, test. Combine robust contextual targeting with integrated video ad products it becomes all about attention and SOV. Those brands will come out on top.
Phil Schraeder – CEO of GumGum
___
1.The first one is the continued growth of CDP offerings from technology vendors. Data continues to be a big focus for brands, and the CDP space is growing fast. Tech companies who didn't have a CDP offering before (like Salesforce), are quickly releasing them as they recognize this is a key piece in helping brands connect with their customers.
2.Audio advertising technologies are on the rise. With the continued increase of podcast popularity, and the ease of listening to them at home via smart devices, in addition to users' mobile devices, audio advertising will rise as well.
3.AI in programmatic advertising will continue to rise. Brands will continue to have too much data, which will become increasingly more difficult to sift through and act upon, especially in real-time. Because of this, we will need more AI functionality to parse through data, gain insights, and recommend an action.
Isabel Kantor – SVP of Technology at Organic 
___
No form of advertising was as disproportionately affected by Covid-19 so much as sponsorship and event marketing. Sponsorship sellers and sponsors have been forced, by necessity, into evolving their value propositions away from old school assets such as banners and signage and towards more interactive forms of digital engagement. While a painful transition at the time, this evolution of sponsorship will provide quite fruitful for the industry moving forward. Digital assets have traditionally been part of a sponsorship package, but they were in some ways still sideshows to the main event, on-site assets. 
Moving forward, I see social media and online engagement taking a more prominent role in sponsorship packages because they offer year-round engagement and some insurance against event uncertainties (i.e. cancellation or no attendance). A benefit of this transition to more forms of digital activation and fulfillment, sponsorship will be more trackable and transparent. We're getting closer to cracking the code on proving ROI to brands and sponsors in real-time, which has traditionally been elusive and somewhat mysterious to sponsors.
Kris Mathis – Founder of SponsorPitch
___
We're seeing increased demand for more data-driven, sophisticated and targeted ad content personalization in B2B sectors like tech, telecom, chemical and pharmaceutical. Savvy B2B marketers are seeing the targeting tools and techniques used in consumer marketing and are moving quickly to implement them. This bespoke ad content is being supported by corresponding, unique and creative content including video, infographics, imagery and of course written work.
Thor Harris – Founder & CEO of Percepture
–
Are you interested in getting access to exclusive interviews with AdTech CEOs, along with a carefully hand-curated list of the best AdTech news every week? If so, subscribe to AdTech Weekly