August 8, 2018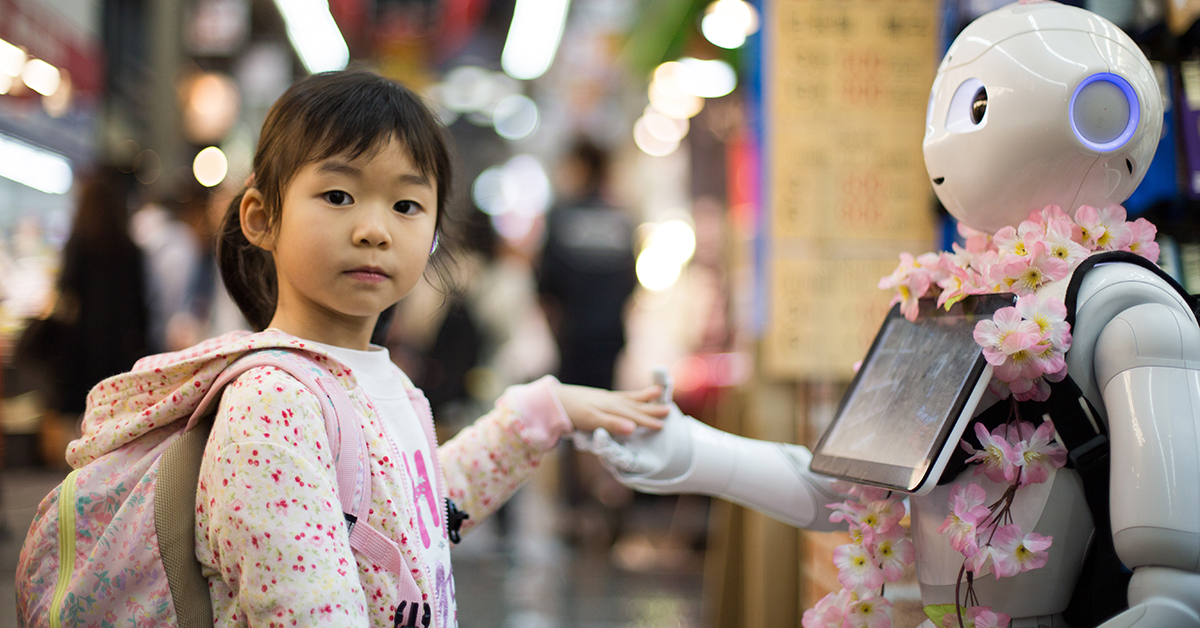 If you're interested in tech and startups in Asia, be sure to check out AsiaTechList – my hand-researched list of 4,000+ fast-growing tech companies in Asia.
With arguably the world's largest and most active online population, Asia isn't lacking for data nor scale. But with massive scale has come a number of complex problems that are difficult to solve for.
From rapidly aging populations to traffic congestion, there are numerous opportunities to use data to alleviate the pressures that are endemic to many parts of the world. That's where artificial intelligence comes in.
Asia is also leading the world in research and development in the AI space – a fact that's backed up by the numerous innovative startups that have come out of the region in recent years.
Read on to learn more about Asia's fastest-growing artificial intelligence startups, all of which are already in the process of transforming the region. What's more, many are already expanding internationally – meaning that these leaders of the AI space are poised to have a global impact as well.
SenseTime is one of the fastest-growing AI startups in the world, and is quickly becoming a global leader in the space. The company is focused on developing highly-advanced deep learning and AI capabilities that are being used in everything from autonomous vehicles to closed-circuit surveillance cameras. SenseTime has already raised more than $1.2B this year, valuing the startup at nearly $5B and making it the most valuable AI startup in the world.
SenseTime is perhaps best known for its AI-drive facial recognition technology, which is being used by China's government to police its citizens and identify traffic offenders – but it's also used for research and development by other institutions, such as some of Singapore's top universities.
ByteDance is the little-known parent company that's behind Toutiao, one of China's most popular news apps. The company puts AI at the center of all of its software development efforts, and has established a formal partnership with Berkeley's AI Research Lab to work on AI-related research efforts that will feed into ByteDance's product roadmap.
Earlier this year, ByteDance announced that it would begin developing its own AI chips, which will be able to be used by partner businesses to interface with its cloud solutions and enterprise applications.
Appier is a Taipei-based startup which develops AI software to help companies improve their marketing efforts. The company has raised more than $80M to date (most recently a $33M Series C round late last year), and its AI solutions are primarily targeted towards enterprise-level marketing and data intelligence departments.
Earlier this year, Appier announced a landmark integration with LINE, which will see its AI-powered intelligence solution integrated into the analytics functionality for LINE Business Connect, its enterprise-grade service offering.
Singapore-based Insider bills itself as the world's first AI-driven integrated growth management platform. Its solutions help digital marketers identify opportunities to generate additional demand across the funnel, as well as use AI to improve customer retention. Insider uses a proprietary AI algorithm to inform marketers of potential demand generation opportunities before they arise, and has already built a sizable customer base across the region.
Earlier this year, Insider raised $11M in Series B funding in an investment round led by Sequoia. It plans to use the additional funding to continue building out its growth management platform and further expand in Southeast Asia.
Sero is using AI technology to solve for what's become a pressing problem in many parts of Asia – inefficient and undependable crop production. Its crop intelligence platform enables farmers to optimize their agricultural production using artificial intelligence and predictive analytics.
Founded just two years ago, the Vietnam-based startup currently runs off of seed funding and is testing its AI platform with agricultural producers throughout the region. It recently was a graduating member of Zeroth, an accelerator that focuses on developing artificial intelligence startups in Asia.
Mobvoi is a Chinese startup that's using AI to revolutionize the world of voice recognition and language processing. The company has raised more than $75M to date, and is currently based in Beijing. In addition to its AI hardware products, Mobvoi also has a partnership with Google's Wear OS that will equip the operating system with AI capabilities specifically designed for use in the Chinese market.
Earlier this summer, Mobvoi released four new products that leverage its best in class AI technology, ranging from an AI-powered smart speaker to an AI voice chip that's designed for use in smartphones, robots, and smart TVs.
Singapore-based Tricog has developed the country's first AI-powered heart care solution. Its cloud-based platform uses AI to predict a patient's risk of heart disease, and is able to suggest personalized treatment plans based on each patient's vital health indicators. The startup is now working to roll out its platform with a number of medical institutions in Singapore and across the region.
Earlier this year, Tricog landed $4M in funding in a Series B investment round led by the University of Tokyo's venture arm. Tricog plans to use the funds to further develop its predictive heart care platform and refine its AI algorithms further.
LeapMind is a startup from Tokyo that's using artificial intelligence to build out embedded neural networks that live on chips designed for home computers, as well as deep learning software solutions for large enterprises. Chips that leverage LeapMind's technology are primarily designed for IoT devices that require a higher degree of computational power.
Last year, the startup raised $11B in funding in an investment round led by Intel Capital. LeapMind will be using the funding to continue developing its deep learning technology as it accelerates hiring for its international sales force.
APEX Technologies is an AI startup headquartered in Shanghai, with office throughout the greater China region. The company's platform combines artificial intelligence with blockchain technology to help enterprises take their personalized marketing efforts to the next level.
Though still a startup, APEX already works with some of the largest brands in the world to integrate AI into their marketing efforts, ranging from carmakers like Volvo and McLaren to tech companies like DiDi and Wanda.
AIDA is a Singapore-based artificial intelligence startup that's using AI to make the insurance claims industry more efficient than ever. Its proprietary algorithm is able to identify potential inconsistencies in insurance claims and alert officials of potential fraud attempts before they cause significant damage. AIDA's technology is already deployed at several of Singapore's largest insurers, and the company has plans to expand further in the region over the coming months.
Last month, AIDA landed a strategic investment of undisclosed size from SG Innovate, a deep technology research firm owned by the Singapore government.
AdMov is an in-vehicle advertising platform that uses AI to identify potential high-value riders, and then market to them. The technology is used by taxi and limo services to market to high net worth clients through advertising partnerships and branded content (Uber and Grab are also major customers in the Philippines, AdMov's home market).
In addition to serving up advertisements, AdMov is able to tailor in-vehicle content to its users by using a combination of facial recognition and artificial intelligence.
Chinese startup Cambricon is quickly becoming a world leader in the growing AI chip industry. It recently raised $300M+ in a funding round led by a Chinese government investment fund, and at a valuation in excess of $2.5B, it's now the highest-valued AI chipmaker in the world.
In May of this year, Cambricon unveiled the MLU100, its first AI-driven cloud computing chip. The chip is able to support even the most cutting-edge deep learning models, and it's already being used in enterprise servers (like those of Lenovo, an early adopter of Cambricon's technology).  
Japanese startup Preferred Networks is using artificial intelligence to transform the Internet of Things (IoT) industry. With a valuation at more than $2B, Preferred Networks is presently Japan's most valuable startup, and its developing revolutionary algorithms that are being used in everything from smart appliances to driverless cars.
The startup recently received $110M in funding from Toyota to help it build an AI-based algorithm that the carmaker hopes will help it compete with Google in the autonomous vehicle space.
Roadstar.ai is a startup that's leveraging artificial intelligence to build a new generation of autonomous driving software. This summer, the Shenzhen-based startup landed $128M in new funding from Shenzhen Capital and Wu Capital Group – the largest ever investment in an autonomous driving startup in China – to help it continue developing its AI-powered autonomous driving software.
Roadstar.ai offers car manufacturers a software suite called Aries, which uses artificial intelligence to help a vehicle navigate roads while in adverse conditions (such as rain, sleet, or nighttime).
Indonesian startup Datanest helps businesses harness the power of big data to improve their operations using artificial intelligence. Though the startup was only founded late last year, it's already working with several partners in the fintech industry to offer customers enhanced services, like auto loan-matching programs and the like.
Datanest's AI engine architecture supports most major cloud-based computing solutions, such as Amazon Web Services, and its planning to use these capabilities to plot a major expansion into the retail sector early next year.
Yitu is a Chinese startup that specializes in using artificial intelligence to make sense of facial recognition data on a grand scale. Its proprietary facial recognition technology is already deployed in tens of thousands of ATMs across China, as well as surveillance cameras throughout the country.
The startup recently opened its first international office in Singapore, which it intends to use as a research and development testbed for the region. Yitu is now hiring aggressively to fuel the expansion, and is hoping to add an additional 50-60 staff to its team by the end of the year.
Seventh Sense is a small-but-growing Singaporean startup that aims to help governments and large businesses use AI to analyze facial recognition data more efficiently. The company is developing a visual intelligence platform that customers can use to parse vast amounts of facial recognition data with ease.
The Seventh Sense platform leverages advanced deep learning models to optimize data collection for any systems that require visual recognition data (such as surveillance systems, online user profiles, or ecommerce solutions)
DeePhi is a Chinese startup that's developing AI chips designed for use in large data centers and surveillance systems. It recently landed an undisclosed investment from Korean tech giant Samsung, which it will be using to continue developing its Deep Neural Network Development Kit (DNNDK), which helps enterprises simplify the running of deep learning applications.
Though a relatively young startup, DeePhi already has a diverse range of technology partners, including China's Alipay and Amazon Web Services.
Singapore-based startup ViSenze is a startup that's creating cutting-edge technology which allows brands and retailers to use AI to transform the visual shopping experience. ViSenze's proprietary technology uses advanced deep learning algorithms to surface shopping recommendations, customer reviews, and more to shoppers within a given app.
The startup has raised more than $14M in funding to date, and has a diversified client base across the region. It was founded in 2012, the product of a collaboration between the National University of Singapore and Tsinghua University.
Dayli Financial Group is a startup that's making a significant impact on Asia's fintech industry with its patented AI technologies. The Seoul-headquartered company offers enterprise-grade analytics solutions for financial firms, and raised upwards of $30M in its ICO earlier this year.
Late last year, the startup inked a partnership with Ripple to bring its blockchain-based cross border payment solution to customers in Japan and Korea.
Westwell Lab is a Chinese startup that is developing an AI chip that interfaces with the human neural system. The company's homegrown AI chips use neural processors that simulate the human brain by virtually stimulating "brain neurons" within the chip itself.
While it all sounds rather science fiction, the science itself is real – and so is the investment Westwell has received to date. Last year the startup raised its Series A funding round for an undisclosed amount (the funding round was led by Fosun Tunghao).
SmartPeep is an AI-driven medtech startup based in Singapore. It's developing a platform that uses artificial intelligence to help monitor Asia's growing population of elderly while reducing the risk of falls or other unnecessary injuries. Its system can notify caregivers when high-risk activities are detected, as well as when a fall occurs.
Singapore-based UCARE is a healthcare startup that's using artificial intelligence to streamline healthcare organizations and reduce unnecessary costs along the way. The startup leverages neural networks to predict health patterns in patients, as well as operational constraints within healthcare systems (such as a hospital network or even a specific surgery ward).
This May, UCARE raised $8M in Series A funding (the round was led by Walden International and Great Eastern) to accelerate hiring and continue its expansion throughout the region.
Face++ has quickly risen to become one of the world's leading facial intelligence startups. Using the power of artificial intelligence, Face++ products are already being used across China in everything from surveillance cameras to "new retail" shopper marketing displays.
The startup has already raised more than $500M in funding (much of it from the Chinese government), as well as significant amounts of funding from Alibaba's Ant Financial.
India-based SigTuple is a relatively recent entrant to Asia's increasingly crowded medtech industry. The startup uses artificial intelligence to make more accurate diagnoses of potential medical conditions, and specializes in analyzing blood tests.
Last year, SigTuple announced that it had raised $5.8 in Series A funding to help it scale its operations and further expand internationally, making it the best-funded AI startup ever to come out of India. The funding round was led by Accel Partners.