August 22, 2018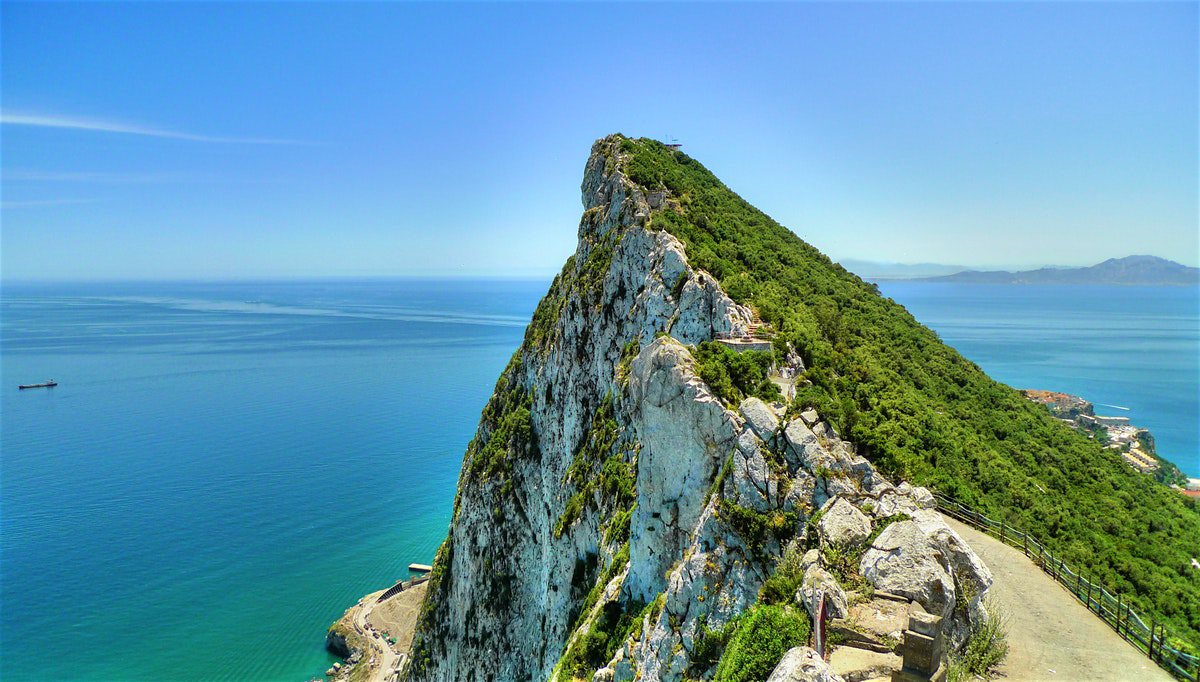 If you're interested in crypto, be sure to check out CryptoList – my hand-researched list of crypto nnectmpanies, and consider subscribing to CryptoWeekly, my weekly crypto newsletter.
Tiny Gibraltar is taking an outsized role in the crypto community these days. The British protectorate has partnered with crypto startups to launch a blockchain exchange on its shores, and has pushed aggressively to attract crypto startups to its shores.
The territory was also one of the first states to have successfully passed legislation around crypto – and this regulatory certainty is leading more entrepreneurs than ever to shift their crypto operations here.
Launched in partnership with the Gibraltar government, the Gibraltar Blockchain Exchange is the British territory's first digital asset exchange and token sale platform. Its native currency is the Rock Token (RKT), with 60 million tokens worth around $6m issued during GBX's initial token sale. The exchange operates under the Distributed Ledger Technology (DLT) regulations set by Gibraltar's government, and is a subsidiary of the Gibraltar Stock Exchange.
In late April, the exchange made headlines when it announced the ICO of TraceTo, the first token sale to be launched on the GBX platform. The GBX is also actively courting other crypto exchanges in a bid to become one of the leading token sale platforms in Europe.
Acorn Collective is a Gibraltar-based startup that's looking to transform the world of crowdfunding using crypto and blockchain technology. Headed up by a team of seasoned entrepreneurs, the firm has built a platform that allows anyone to offer equity in their project or company in the form of tokens (transactions are generally conducted using ACOs, the platform's native token).
The startup was founded in mid-2017, and is an active player in Gibraltar's nascent crypto community. In addition to its crowdfunding platform, Acorn also offers legal and advisory services to any firms raising funding through its platform.
Gibraltar-based ConnectJob is a startup that's disrupting the global gig economy through its blockchain-powered labor platform, which allows users to earn cryptocurrency in exchange for performing various tasks. The Ethereum-based service launched in late 2017, and did its public ICO in February of this year, raising more than $7m to fund the accelerated development of its platform.
On the ConnectJob platform, every engagement is tied to a smart contract, which tracks the history of each job in a transparent and secure way. After successfully completing jobs, users are paid in CJT tokens, which can then be exchanged to fiat.
Current is a blockchain-based media streaming startup that gives its users choices in how they want to pay for their streaming services. Current combines functionality from all major streaming platforms (including Spotify, YouTube, and others) all in one place, and rewards users for streaming content and data shared – the latter of which is shared with third parties, providing Current with dual income streams.
After streaming, users can earn CRNC tokens (the platform's native currency), which can then be converted to other cryptocurrencies. The platform boasts a top-tier advisory board as well, ranging from entrepreneur Mark Cuban to VC investor Sten Laureyssens.
MediBloc is looking to disrupt the world of healthcare using a collaborative, blockchain-powered data sharing platform. The MediBlock platform enables users to sell their health data to researchers around the world, and get compensated in MED tokens (which are also already listed on a number of crypto exchanges globally). In addition, patients have full access and control over their data, and are able to dictate which pieces of their "healthcare identity" are shared with insurers and care providers.
Based in Gibraltar, the firm is presently targeting Asia for its first phase of growth, and has established partnerships with a number of medical institutions across the region to enable access to its platform data.
NKOR is a Gibraltar-based firm that's built a blockchain platform for IP rights management. Intellectual property records can be uploaded to the NKOR platform, where they are securely encrypted and recorded on the blockchain. The NKOR team is aiming to launch its public ICO later this year, the funds of which will be used to accelerate its platform development and begin hiring for R&D roles.
The startup was launched in mid-2017, and is led by CEO Eric Klein (formerly CEO of television company High 4K). By transforming the way people track and are compensated for their intellectual property, NKOR hopes to create a thriving ecosystem of individuals that are securely tracking their inventions on the blockchain.
Originally founded in Singapore, TraceTo is now making inroads in Gibraltar by becoming the first firm to list its token (and launch its corresponding token sale) on the Gibraltar Blockchain Exchange. After being approved to list on the GBX just last month, TraceTo is now in the final stages of preparing for its long-awaited token sale.
The TraceTo platform bills itself as a "decentralized Know Your Customer (KYC) network" that enables cryptocurrency organizations to implement KYC best practices at each step of the customer journey. Crypto companies can store their customer details on smart contracts, which can then be viewed inside TraceTo's software layer.
Transact Payments is a Gibraltar-based e-money platform servicing enterprise businesses and consumers around the world. It provides a wide range of payment solutions for enterprise clients, including several cryptocurrency options. As part of the payment platform, Transact Payments offers crypto wallet services to help customers secure their tokens as well.
The firm operates with full regulatory approval from the Gibraltar Financial Services Commission and is a certified partner of both MasterCard and Visa. As part of its global footprint, Transact has a wide range of clients, ranging from large financial institutions to small tech startups.
Lendo describes itself as "a fintech company enabling lenders to provide fiat loans for cryptocurrency collateral and a cryptobanking ecosystem". After being founded in London late last year, the startup has since relocated to Gibraltar, and hopes to leverage the former British territory as an entry point into the European market.
The Lendo platform allows anyone to loan out fiat to would-be crypto investors, or vice-versa. As a result of all lender and customer data being stored on the blockchain, loan applications will be able to be processed nearly instantly, even when investors are using their crypto for collateral.
Dether is a Gibraltar-based, P2P network that allows anyone to buy and sell Ether instantly. The Dether app and platform matches crypto investors and buyers looking to trade their fiat for Ether, and vice versa. To appear as a buyer or seller on the Dether app, users can purchase DTH Tokens, which will put them on the "DTH Map" and make them eligible for matching with other users.
Earlier this year, Dether launched its public token sale, which raised nearly 4k in Ether to fund platform development and increased hiring. The firm has also received partial backing from ConsenSys, the decentralized application developer.
Siglo is a Gibraltar-based startup headed up by brothers Joel and Isaac Phillips, both of whom are serial entrepreneurs in the mobile space. The firm's platform runs on Ethereum, and is intended to help prepaid phone customers get free access to the internet and mobile services in emerging markets. Users are rewarded for airtime through their mobile subscriber, and are compensated in Siglo tokens, which can then be used to purchase digital content on the network.
In addition to being used directly in the Siglo app, tokens can also be used across the entire suite of Siglo apps (including Pig.gi).
Distributed Ledger Technology Advisors (better known as DLTA) was founded by Xchange Investments to help crypto entrepreneurs navigate the regulatory and legal nuances specific to crypto, while also providing advisory support around token offerings and the like. The Gibraltar-based firm is focused on helping clients successfully run their token sales, while working on other critical tasks like community-building and platform development.
Most recently, DLTA became the first Sponsor Firm of the Gibraltar Blockchain Exchange. As part of the agreement, DLTA will help provide advisory support to the GBX, while also partnering with its listed companies and encouraging innovation in the local crypto community.
TrustedHealth is a Gibraltar-based blockchain startup that's looking to transform the way healthcare providers and patients interact. Under the TrustedHealth platform, patients can use proprietary Health Tokens to gain access to qualified physicians around the world and purchase virtual or physical health services at the click of a button.
The firm recently enlisted the services of the Consilium Group to advise its leadership team on its upcoming ICO. By partnering with Consilium (a leader in blockchain technology advisory services), TrustedHealth hopes to lay the groundwork for a successful ICO and official product launch in the coming months.
WaveCrest is a Gibraltar-based startup that's quickly become a leader in the crypto payments space. The firm offers a wide number of global payment solutions, ranging from traditional ecommerce to digital currency payments.
The firm is also one of the largest providers of crypto-based debit cards, and has partnered with numerous startups (including Xapo and others) on creating their own crypto debit cards. In Europe, WaveCrest is also an official partner of MasterCard, with which it's working closely on a number of electronic money initiatives. The firm is fully licensed and regulated by the Gibraltar Financial Services Commission.
Rockchain is a startup that's presently in the process of creating a private data network on the Ethereum blockchain. The platform allows companies to share content with each other while having full control over their digital rights management. Each company's privacy requirements are stored on the blockchain, and can be used in distributed applications outside of Rockchain as well.
In addition, Rockchain is an approved sponsor of the Gibraltar Blockchain Exchange, and it's highly active in the local crypto community, frequently participating at meetups and events within the territory.
Gimmer is a local Gibraltar startup that has built up a formidable crypto trading platform. Gimmer's key differentiator, though, is that it's fully automated and doesn't require any programming experience to use. Users can select from a number of pre-programmed trading bots to begin trading cryptocurrencies – all bots are algorithmically based, and have been trained to trade aggressively or conservatively depending on the user's preferences.
In Gibraltar, Gimmer is partnering with legal firm Insolas to ensure compliance with all regulatory laws (in particular, the territory's recently-announced DLT regulations). It's presently preparing for the launch of its token sale, which is slated to occur later this year.
Globitex is a digital asset exchange that allows anyone to buy and sell cryptocurrencies and crypto derivatives using the GBX token. Through its subsidiary, NexPay, its also one of the few crypto exchanges that's fully licensed to operate in the European Union.
Earlier this year, Globitex conducted its public token sale, raising over $10m to help it continue building out its trading platform. In the second half of this year, it plans to open up its crypto trading platform to the public and focus on further international expansion, particularly in Europe and Asia.
Tontine (also known as TontineTrust) is building a community-driven retirement funding platform entirely on the blockchain. The Gibraltar-based company's platform allows users to purchase decentralized annuities called "Tontines", which are stored on the blockchain and act as a retirement pension, giving monthly payouts of TON (the platform's native token) once a user reaches their desired retirement age.
TontineTrust sees its platform as ushering in a new generation of annuities that are decentralized, backed by cryptocurrency, and more secure than anything on the market today. The firm is headed up by former investment banker Dean McClelland.
Elite is a Gibraltar-based fintech firm that specializes in helping crypto companies find top executive talent for their projects. The company has recently ramped up hiring for its Gibraltar office, and is working on a number of projects with crypto clients in the territory.
The Elite team is quite active in the Gibraltar crypto community, and frequently appear at events and conferences around the region. The firm is headed up by Managing Director Penny Sommerfield, and its team is comprised of a diverse group of finance professionals – with experience ranging from crypto trading to institutional investing.
Launched earlier this year, ConnectJob is a decentralized platform that allows its users to pay for a variety of services using cryptocurrencies. The Gibraltar-based startup is looking to tokenize the gig economy with a new platform that supports the purchase of services using CJT (the platform's native token) or fiat currency.
The firm raised over $10m in its public ICO earlier this year, and will be using the funds to build out its platform infrastructure and digital wallet service. Presently, ConnectJob is being led by entrepreneur Ali Kassab, a prominent investor and advisor in the Middle East that is involved with a number of other blockchain startups as well.