July 18, 2018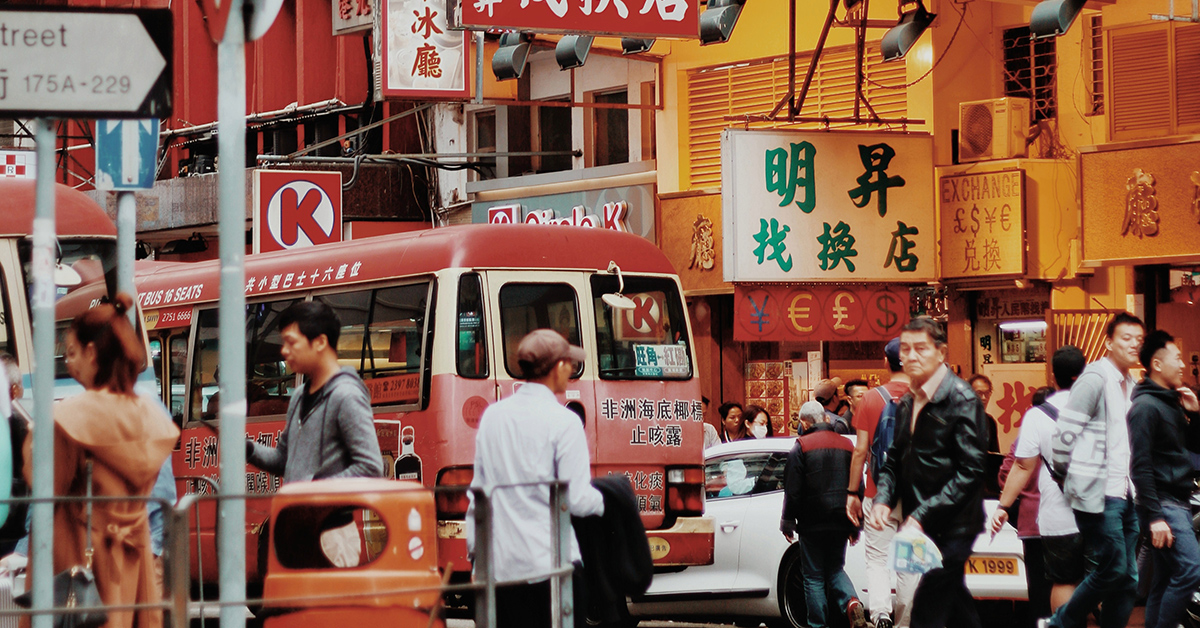 If you're interested in crypto, be sure to check out CryptoList – my hand-researched list of crypto companies, and consider subscribing to CryptoWeekly, my weekly crypto newsletter.
Hong Kong is one of the world's foremost financial hubs and is a key player in the global crypto ecosystem. As a magnet for both capital and talent, its long played a significant role in the fintech space – and that role has evolved into becoming a true hub for crypto.
Numerous crypto startups have moved their operations to Hong Kong for its ease of doing business, and a vibrant community of crypto-focused funds and advisory firms call this city home as well. The city-state is also attractive for its proximity to the Chinese market, which is the largest Bitcoin mining market in the world and has massive numbers of people that are beginning to adopt crypto.
Bit-Z is one of the world's largest exchanges for buying, selling, and trading digital assets. Founded in Hong Kong in 2016, the firm has a global presence and is continuing to expand rapidly. The Bit-Z platform offers users the option to perform retail over-the-counter trading, or use their professional trading portfolio services. US dollars or Chinese yuan are both accepted for purchasing cryptocurrencies via fiat.
Compared with over crypto exchanges, Bit-Z has fairly low fees (which can run as low as 0.5% for Bitcoin withdrawals) and has so far maintained an excellent security record, with no hacks yet reported in the company's short history.
300cubits is a startup with a blockchain solution that it hopes will transform the staid world of container shipping. The Ethereum-based project, which leverages a native cryptocurrency called the TEU token, allows shipping companies to strengthen trust between themselves and their consumers through the usage of smart contracts. In addition, 300cubits sees their smart contract technology adding value at each step in the supply chain, given the increased transparency and tracking ability it will bring.
This Hong Kong-based startup (along with an accompanying pre-ICO) was launched in mid-2017, and its public ICO is scheduled to launch on April 12 of this year.
CryptoBLK is a Hong Kong-based startup that's looking to revolutionize the fintech industry through the creative implementation of blockchain solutions. The firm specializes in deploying distributed ledger services for large enterprise clients, which are run on its proprietary DaaS (DLTapp as a Service) platform and then deployed on the client side.
CryptoBLK has already landed some significant partnerships, and counts Microsoft and Amazon Web Services as official partners. The company is also a member of the R3 Partner Network, which gives CryptoBLK the ability to offer clients additional professional services to go with its crypto offerings.
OKCoin operates one of the world's largest crypto trading platforms. The firm was originally founded in Beijing before moving its international headquarters to Hong Kong last year. The trading platform allows investors to perform spot trades between a number of fiat currencies and a wide array of cryptocurrencies.
Last year, OKCoin also opened a subsidiary office in Seoul and began an all-out push into the Korean market. This move was backed by a significant amount of funding from NHN, one of Korea's largest conglomerates, and puts the trading platform in direct competition with Bithumb, presently the leading exchange in the Korean market.
Founded in 2016, MATRIX operates an open-source blockchain-based platform that leverages the latest AI technology to execute smart contracts in an incredibly fast and streamlined way. The startup most recently raised $15.5m via its ICO in early January 2018, and plans to use the funds to accelerate product development and increase R&D hiring.
The MATRIX platform allows users to architect their own smart contracts without any coding, and uses AI technology to anticipate users' needs while in the contract drafting process. In addition, MATRIX has some of the fastest transaction times in the industry, and is aiming for its platform to handle over 1m transactions per second.
Founded in 2017, Genesis Block is the largest over-the-counter crypto trading floor in Hong Kong, with support for over 1,000 cryptocurrencies. As part of its trading offerings, Genesis Block also provides crypto ATMs, miner reselling services, and direct crypto selling services. The trading floor also functions as a co-working space and event venue for Hong Kong's blockchain community.
The Genesis Block also had a hand in the inception of Bitcoin Cash, as one of its miners performed the initial mining that started the BCH blockchain. In addition to its trading space, Genesis Block is also extremely active in Hong Kong's crypto ecosystem, and frequently participates in (or hosts) events for investors and entrepreneurs.
Hong Kong-based Cryptonator is an online cryptocurrency wallet service with support for most major cryptocurrencies. In addition to its online wallet platform, Cryptonator also offers merchant accounts that allow online retailers to accept crypto for payments with a flat-rate 0.9% transaction fee (11 major currencies are presently supported).
Cryptonator's online wallet service also allows users to instantly exchange currencies within their existing holdings with extremely low transaction times. The wallet also has a portfolio that dynamically analyzes the value of each user's assets over time and allows for advanced performance reporting as well.
ANX is a fintech company with a focus on providing high-quality blockchain solutions for its global client base. ANX has been a true pioneer in the blockchain space, and was one of the first to offer crypto debit cards (all the way back in 2014).
ANX's flagship product is ANX Blockchain Services (ABS), a cloud platform that empowers developers to build their own digital wallets, crypto exchanges, or token systems. In addition to ABS, the firm also offers its own white-label crypto exchange and provides bespoke advisory services for crypto entrepreneurs looking to launch their own project.
Hong Kong-based BitSpark is the creator of the world's first end-to-end remittance service powered by blockchain technology. The firm initially started out as a crypto exchange, but quickly pivoted to being a remittance service once its founders recognized the potential for such an idea (particularly in a market like Hong Kong, where there is a massive opportunity for more efficient international remittances).
Users who join the BitSpark platform can perform international remittances with fees far lower than competitors like MoneyGram or Western Union, and transactions happen instantly since the entire network is powered by BitSpark's distributed ledger technology.
Gatecoin is one of the fastest-growing Bitcoin and Ethereum exchanges in Hong Kong. Founded in 2013, Gatecoin was one of the first major crypto exchanges in Hong Kong, and it remains active in the city-state's crypto ecosystem today.
In 2016, the firm suffered a high-profile hack that saw more than $2m in tokens stolen from users, but the firm has since rebounded from that setback and continues to grow in the Hong Kong market. In addition to exchanging crypto, the firm also allows users to purchase BTC and ETH using fiat (USD, HKD, and EUR are the only currencies supported for the time being).
This Ethereum-based platform lets anyone turn their smartphone into a blockchain-powered app explorer. The first iteration of Zippie's platform is a crypto wallet that allows users to manage their crypto holdings, digital tokens, and private keys in one streamlined format.
The second phase of Zippie's development is even more exciting, as the firm plans to create a decentralized software layer that will run on top of any smartphone OS, and give users the ability to access hundreds of blockchain-based apps (including crypto exchanges, digital financial services, and more) through a secure, anonymous platform.
Global Open League (GOL) is an eSports platform that is using crypto to transform the payment and compensation systems for online gaming. Using its GOLT token in conjunction with a proprietary blockchain-based gaming platform, GOL allows gamers to compete with each other and exchange prize winnings using cryptocurrency or the league's native tokens.
The Hong Kong-based startup launched its ICO pre-sale in March of this year, and will be opening the token sale to the public in May 2018. The firm is led by serial entrepreneur Patrick Tang – formerly the founder of Jaha (a mobile fitness tracker) and Timeless Elements (an ecommerce company).
The Hong Kong-based OKEx is one of the world's largest digital asset exchanges. It's affiliated with fellow exchange OKCoin, though the two are run as separate entities. In addition to offering token trading, OKEx also offers crypto traders the option to invest in hundreds of crypto futures trading pairs on its asset exchange.
The OKEx exchange is one of the largest in the world by volume, with over 20m customers served to date, and its BTC futures exchange sees more than $1.5b in trading volume on a daily basis. The firm also offers other digital services for crypto traders beyond just its exchange services, such as margin trading and a mobile crypto portfolio management app.
Equitybase is a Hong Kong startup that's looking to transform the world of real estate investment through blockchain technology. Its decentralized real estate exchange allows developers "to offer asset-backed investment opportunities directly to investors around the world." Once on the platform, users can then purchase BASE tokens to make digital investments that are backed by actual real estate properties around the world.
By combining the liquidity of public markets with the real estate industry, Equitybase has an intriguing value proposition that could help nearly anyone become a real estate investor. The firm has raised around $3m from its token sale to date, and plans to use the proceeds to accelerate platform development and hiring.
Hong Kong-based Galaxy eSolutions is a crypto startup that recently launched the first iteration of its hybrid ecommerce ecosystem on the blockchain. The decentralized platform enables users to buy and sell pre-owned electronics using cryptocurrency, which can then be used to conduct transactions and receive discounts through GES tokens, the platform's native cryptocurrency.
Galaxy eSolutions' product offering benefits from already having an established platform and customer base, as it already is operating in 26 countries around the world. The firm launched its ICO earlier this year, and is set to conclude its token offering on April 15th.
AirSwap is a decentralized crypto exchange for trading Ethereum-based tokens on the blockchain. Instead of relying on order books, the AirSwap platform uses a decentralized P2P trading model that purportedly has increased security and is impervious to hacking attempts.
AirSwap matches users for trades using an Indexer protocol, which allows users to choose who they want to trade with, and have a secure dialogue beforehand if necessary. The exchange already boasts some of the lowest fees in the Ethereum exchange space, and it's also aiming to make all transactions free of charge in the months to come.
Hong Kong-based LianLian is China's fourth-largest payments provider, and it's recently committed to blockchain technology in a big way. In February of this year, LianLian announced a landmark partnership with RippleNet that will allow it to process ecommerce payments, crypto transactions, and remittances securely on the Ripple platform.
LianLian is presently leveraging the blockchain-based xCurrent protocol to process cross-border transactions through Ripple. Through its partnership with Ripple, the payments provider is now poised to expand into markets outside of China, and it may be looking to form partnerships with other financial institutions in the region as a result.
UBI Blockchain is a startup that's working with Hong Kong's central government to use blockchain technology to resolve key food and drug safety issues. The firm recently announced an official partnership with one of Hong Kong's most prestigious universities that's aimed at using blockchain technology to track the provenance of any given pharmaceutical or food product.
Until early this year, UBI was one of the fastest-growing startups in Asia, with its stock rising more than 1,000% before the end of 2017. Early this year, however, trading was suspended for UBI shares pending an SEC investigation into irregular trading activity. UBI is presently petitioning the SEC for trading reinstatement, but the regulatory body has yet to finalize its ruling on the matter.
IOHK is a cryptocurrency and blockchain R&D lab that seeks to bring academic rigor to the world of blockchain development. While headquartered in Hong Kong, the firm has a global presence and has a number of partnerships with some of the world's top research universities.
Most recently, the startup announced a major initiative to build a "Bitcoin 2.0" (Link: https://www.ccn.com/input-output-hong-kong-takes-stab-bitcoin-2-0/) that can support a blockchain with exponentially more transactions than Bitcoin has today. IOHK's Ouroburos protocol can purportedly handle far more transactions than Bitcoin, while also improving user governance, security, and equitability among miners.
Founded in 2011, BTCC was China's first Bitcoin exchange and is a key player in the Chinese crypto ecosystem. This year, however, it was acquired by a Hong Kong-based blockchain investment fund, which is now running the firm.
BTCC is one of the most active crypto exchanges in the world, seeing more than $25b in bitcoin trading activity in 2017 alone. Since being acquired, BTCC is now shifting its presence to Hong Kong and looking to use its fresh injection of funds to expand its full suite of services globally (including its USD trading service, mining pools, and Mobi, its multi-currency crypto wallet).