August 6, 2018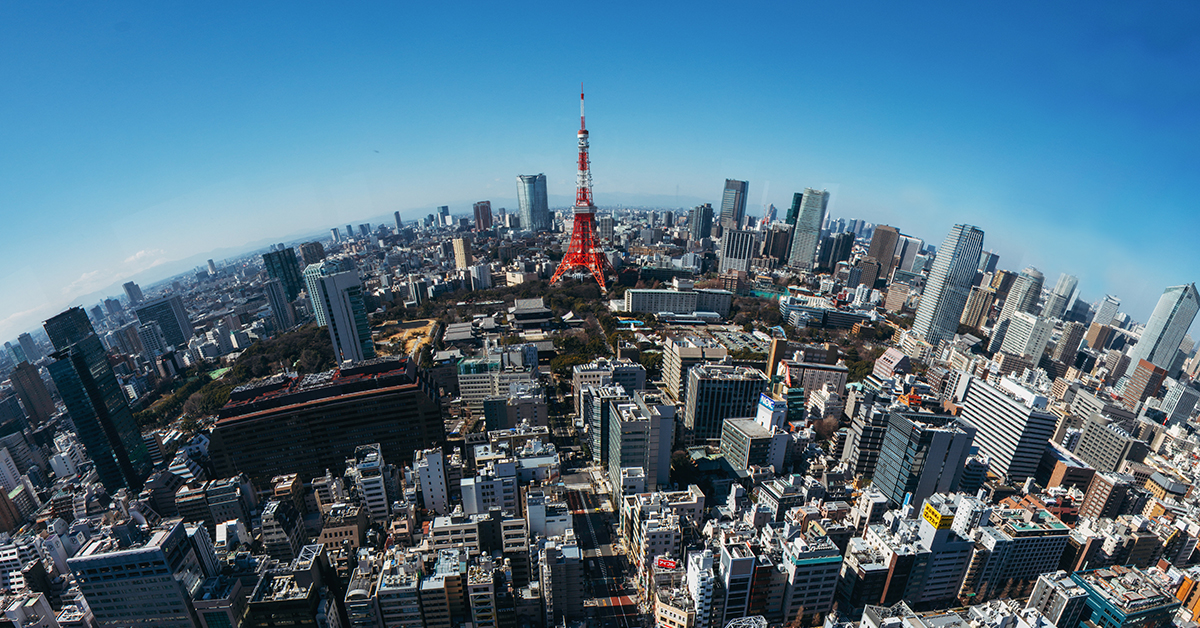 If you're interested in crypto, be sure to check out CryptoList – my hand-researched list of crypto companies, and consider subscribing to CryptoWeekly, my weekly crypto newsletter.
The city of Tokyo has a long and storied history in the world of crypto. Many of the earliest crypto exchanges were based in the city, and even the doomed Mount Gox was for a time based here.
These days, the crypto ecosystem in Tokyo is more vibrant than ever. Recent improvements in the regulatory environment have opened the door for crypto startups once again, and the city is now home to more than two dozen crypto exchanges. Add to that a robust base of technical talent and capital, and Tokyo just might be one of the best places to start up a crypto company.
Founded in 2014 and now the largest crypto exchange in Japan, BitFlyer has long been a true innovator in Tokyo's crypto ecosystem. The platform is now looking to go global, though, as it recently received a payments license from EU regulatory authorities and plans to open up a Bitcoin-only exchange there.
In addition to its crypto exchange, BitFlyer also offers crypto developers an API that allows anyone to connect to the platform using third party software. Unlike many crypto exchanges, BitFlyer doesn't support most alt coins, and instead has opted to only offer the highest-traded coins by market cap (including Bitcoin, Ethereum, and Litecoin).
BTCBox is one of Japan's leading crypto exchanges, and it distinguishes itself from the competition by specializing in Bitcoin to Japanese Yen trading. As a newly-minted member of Japan's self-regulating consortium of crypto exchanges, BTCBox now has considerable influence over crypto regulations in Japan, and it actively participates in crypto events in the Tokyo area.
BTCBox sees its crypto exchange as just one piece of a multi-layered ecosystem, spanning from mobile payments to real estate. The firm is actively collaborating with some of Japan's top cybersecurity platforms to ensure its exchange has best-in-class security infrastructure, while also consulting with Japanese authorities on future crypto regulations.
Tokyo-based BitBank, which initially started out as a crypto wallet service, is now one of Japan's largest and longest-running crypto exchanges. The exchange is a charter member of the newly-established Japan Virtual Currency Exchange Association, which is seeking to establish self-regulatory guidelines around crypto trading within the country.
Leveraging their proprietary platform, Bitbank also offers "Bitcoin for Brokers", an API connector and software layer that provides financial institutions and banks with the ability to seamlessly connect with Bitbank's crypto exchange and integrate it into their own financial products.
The Japanese messaging giant recently announced a significant push into cryptocurrencies by establishing a subsidiary firm called Line Financial Corporation. Announced in January of this year, the independently-run organization will collaborate with its sister company, Line Pay, on a number of crypto-related initiatives – including a crypto exchange, and potentially a crypto mobile payments service.
The firm is presently applying for a crypto exchange license with Japanese regulatory authorities, and once it has been approved, plans to start operations immediately. LINE Pay envisions eventually integrating crypto into every corner of its business (including its messaging platform), and starting a crypto exchange is its first step on that journey.
BitArg is one of the largest exchanges in Tokyo, and is primarily owned by parent company CMD Corporation. In recent years, it's struggled against rising competition in the Japan market, but it recently received a lifeline via a 40% stake in the company purchased by Yahoo Japan (CMD Corporation will still own the majority of the crypto exchange, according to the deal terms).
The motivation behind the deal is unclear at the moment, but many in the industry are speculating that Yahoo Japan is preparing to leverage BitArg's technology to launch its own crypto exchange sometime next year.
GMO Coin is the cryptocurrency exchange subsidiary of Japanese internet behemoth GMO. The crypto exchange recently upgraded its system-wide security after updates were ordered by Japan's chief financial regulator, and is now embarking on an ambitious business improvement strategy that will see it establish a "Group Information Security Audit Office" in order to better safeguard customers' data.
The firm made waves in the crypto industry earlier this year when it announced that it would begin paying its staff in Bitcoin for a portion of their monthly salaries. In addition to its crypto exchange, GMO recently announced that it also plans to spin off a crypto mining unit of its business later this year.
Founded in 2016, Tokyo-based BitPoint is one of Japan's most active crypto exchanges. The firm (formerly known as BITpoint) has made a significant push into the crypto payments space, and is presently in discussions with one of Japan's largest retailers about bringing its crypto payments platform to thousands of retail locations around the country.
In March of this year, BitPoint announced that it would be partnering with Peach Aviation (one of Japan's largest low-cost airlines) to roll out payment by Bitcoin as an option across its network. The move would make Peach one of the first airlines in the world to adopt BTC as a payment option, and solidify BitPoint's role as one of Japan's most innovative crypto exchanges.
SBI Virtual Currencies is the crypto-focused subsidiary of Japanese banking firm SBI Group. The firm is preparing to launch its long-anticipated crypto exchange later this year, which will exclusively be listing Ripple's XRP at launch. The firm is also looking to join Ripple's xRapid system, which is an enterprise-grade solution that helps financial institutions improve liquidity for cross-border transactions.
SBI Virtual Currencies holds the unique distinction of being Japan's first exclusively bank-backed crypto exchange. As a result, more scrutiny has been placed upon the exchange prior to launch, and SBI's founders have delayed the exchange's launch to later this year as they make additional security upgrades to the platform prior to its public debut.
Soramitsu is a fintech-focused company that's passionate about bringing innovative blockchain solutions to the world of finance. The firm is working on developing a token-based digital identity platform that runs on the blockchain, and it's already partnering with some of the biggest corporate names in Japan (including Odakyu, Glocom, and others).
The firm has also developed a proprietary distributed ledger technology that it's licensing out to third-party organizations. Last year, it even announced a partnership with the National Bank of Cambodia to utilize its hyperledger technology for establishing a secure settlement infrastructure for the bank.
This Tokyo-based startup bills itself as a "decentralized counterparty credibility protocol and service". Credify's platform is targeted towards crypto companies that need a protocol-level, blockchain-based reputation tracker that need to verify transaction at scale.
That said, the firm sees applications for its platform beyond just the world of crypto, and it recently pitched its new platform at Slush Tokyo in March of this year. Credify is continuing to build out its platform and hasn't launched its ICO yet, but it could turn out to be one of the most anticipated token offerings in Japan this year if it comes to fruition.
Ginco is one of Tokyo's newest startups, having launched just months ago, but it's already making headlines for its streamlined multi-coin crypto wallet and crypto consulting services. The wallet, which presently only supports Ethereum, will also be expanding its support for other currencies (including Bitcoin) in the near future.
The startup recently closed its seed round of funding, and landed $1.5m in funding from VC investment firm Global Brain. The firm will be using the fresh injection of funding to continue developing the Ginco platform and accelerate hiring on the R&D front as it looks to scale globally in the upcoming year.
Tech Bureau was founded in Tokyo in 2015, and it initially started out as a crypto exchange provider (launching the Zaif Exchange was its first crypto project). After launching Zaif, Tech Bureau has diversified into other areas of crypto, and last year saw it launch COMSA blockchain and ICO platform for crypto startups looking to launch their own token offerings.
In November of last year, the firm landed nearly half a million dollars in investment from Japan's Shinsei Bank,
the funds of which will be used to continue developing the COMSA platform. In addition to Shinsei Bank's investment, Tech Bureau also recently raised $14.7m in funding from Japanese software firm Infoteria.
BitTrade is one of Japan's largest crypto exchanges, and it's also a founding member of the Japan Virtual Currency Exchange Association. The platform supports trading amongst most major coins (including Bitcoin, Ripple's XRP, Ethereum, and others).
Notably, BitTrade is also one of just a handful of crypto exchanges licensed to do business by Japan's chief financial regulator. The company is highly active in Tokyo's crypto community, and frequently hosts and participates in crypto events throughout the year.
Fisco has traditionally been known as one of Japan's largest investment research firms, but now it's making headlines for its recently-launched $2.66m crypto investment fund – reportedly the first of its kind in Japan. The firm also runs its own crypto exchange, which has been running since 2016, and regularly invests in other crypto startups in Tokyo.
While Fisco is fairly new to the world of crypto, its new investment fund marks its second foray into the space. Last year, the firm issued its first-ever Bitcoin bond, which also was one of the first of its kind in the country.
Nayuta is a Tokyo-based blockchain startup that's building a Lightning Network solution for IoT devices. The firm recently began partnering with city governments in Japan to test its technology directly on the power grid, allowing customers to pay their utility bills using Bitcoin, with all transactions conducted through the Lightning Network.
Last year, the firm raised $1.3m in seed funding from Jafco, a Tokyo-based VC firm. Nayuta plans to use the fresh round of funding to continue developing its next layer of blockchain-based IoT technologies, while accelerating hiring in the coming year.
Tokyo-based COMSA bills itself as an "ICO solution for centralized businesses". Its platform allows crypto founders to launch their ICO within the COMSA ecosystem (which includes listing coins on the Tech Bureau-owned Zaif Exchange). In addition to providing a platform for ICOs, COMSA also offers bespoke consulting solutions for crypto founders in Tokyo that are looking to get their projects off the ground.
In September of last year, COMSA landed $15m in VC funding to help it expand operations, led by Tokyo VC firm JAFCO. The firm is now focused on getting its ICO platform fully vetted and regulated under Japan's Payment Services Act, which will give it full governmental approval to continue growing its operations.
ZBM (also known as Zerobillbank) is a blockchain startup based in Tokyo that's focused on providing best-in-class corporate blockchain solutions. The firm allows any company to issue its own digital tokens, and its platform incorporates advanced community management tools that are rarely found in most blockchain-based solutions.
ZBM recently partnered with Benefit One, one of Japan's largest welfare services providers, on an initiative that will see the corporation integrate the ZBB Core platform into its employee incentives program. Employees will be able to earn corporate tokens based on performance, which they can then use to purchase rewards and earn recognition from their colleagues.
Yenom is a Bitcoin Cash wallet app that was recently launched by Japanese software firm Mikan. Strangely enough, the firm started out as an English language translation platform before spinning off part of its company as a crypto startup.
The Yenom app is presently available for both iOS and Android, and the functionality is designed entirely around Bitcoin Cash's use case as a currency, rather than an investment vehicle. Transactions can be conducted between users on a P2P basis, but the company is also looking into how it can leverage its technology for retail payments as well.
Coincheck is one of Japan's largest crypto exchanges (and likely one of its most embattled), but after a high-profile hack that saw it lose over $500m in customer funds, it's been given a new lease on life via an acquisition by financial services giant Monex Group. The firm was acquired by Monex for $34m in mid-April of this year, and will be operated as an independent entity under the Monex umbrella.
Along with making some adjustments to key executive personnel, Monex plans to transform the ailing crypto exchange by making it a key part of its financial services empire. The firm will retain its branding and continue to run independently, but will likely begin integrating some of its crypto functionality into other Monex products as time goes on.
Orb is a distributed ledger firm based in Tokyo that is currently developing a decentralized cryptocurrency management platform. The firm has a number of established enterprise customers using its technology already, and has raised over $5m in funding to date to help it build out its platform.
Orb's decentralized crypto management system allows anyone to authentic the purchase and transfer of digital assets on the blockchain. The firm is led by serial entrepreneur Masa Nakatsu, formerly the founder of social lending platform Maneo (which has raised over $140m in funding to date)