November 7, 2017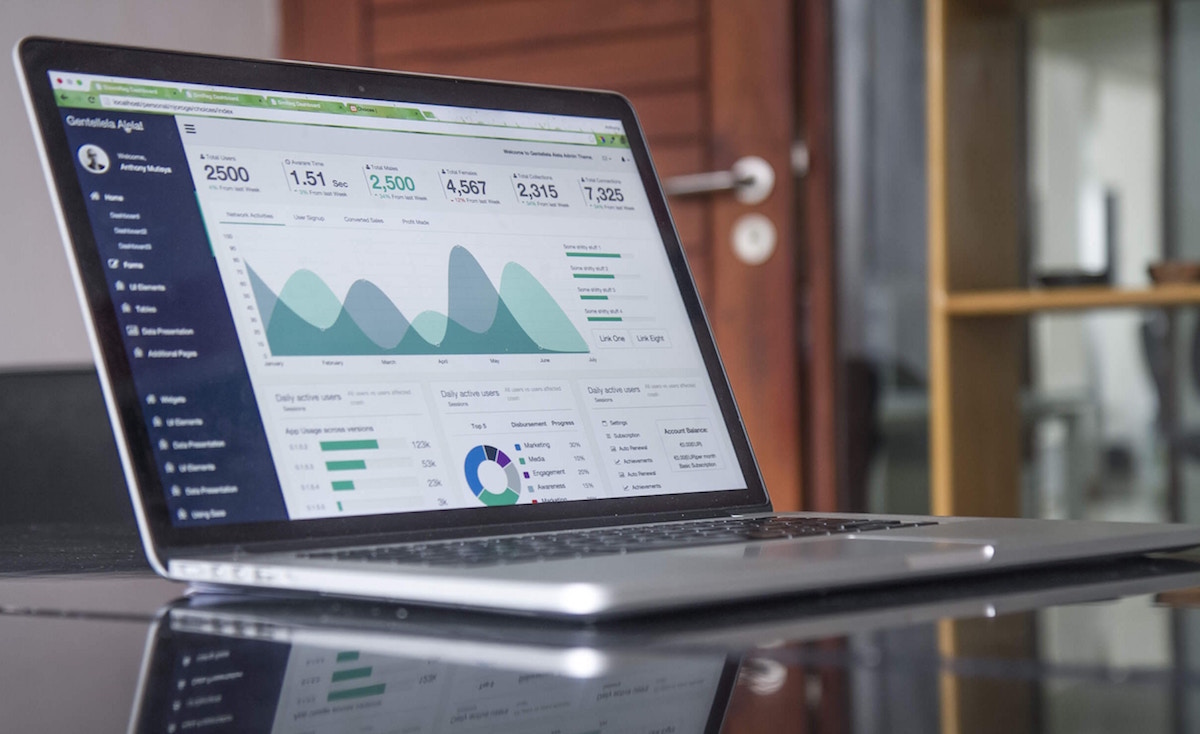 The cryptocurrency world has evolved massively over the past few years, transforming itself from a Bitcoin-driven ecosystem into a diverse collection of currencies and technologies that offer the potential to change how we live our lives and do business.
With the huge amount of attention cryptocurrencies have received in 2016 and 2017, it's no surprise that plenty of new startups have appeared aiming to capitalize on the potential that blockchain offers.
Below, I've listed 50 of the most interesting, popular and exciting cryptocurrency projects and companies that are currently disrupting the blockchain ecosystem, from established currencies to technology companies offering crypto-related services, up-and-coming currencies and more.

Please note:
I update
CryptoWeekly
, a weekly newsletter with a carefully hand-curated list of the best crypto news and resources.
If you don't want to miss out on what's happening in the bitcoin/crypto/blockchain ecosystem, feel free to subscribe (it's free, and you can always unsubscribe with one click).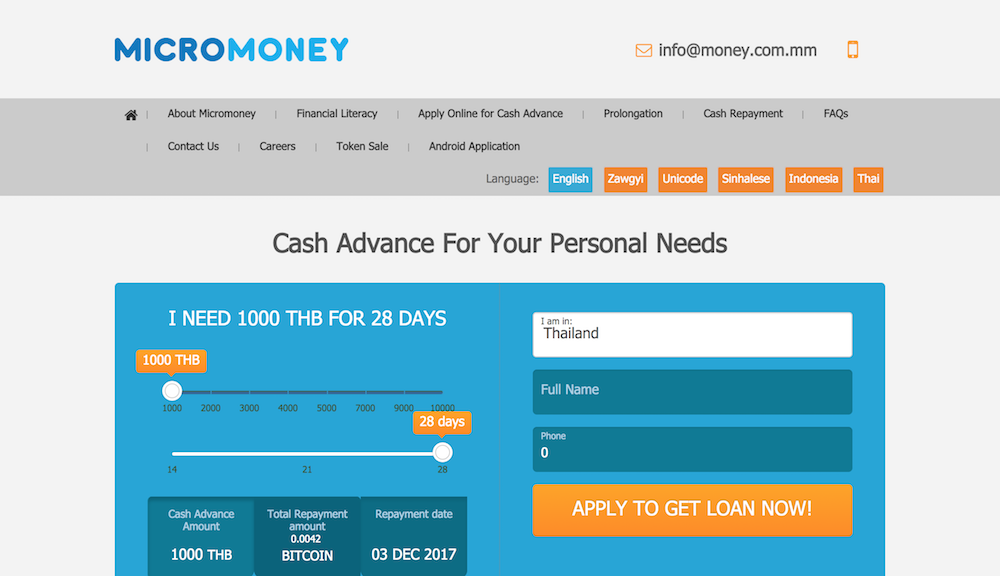 MicroMoney is an Asia-based fintech company that offers micro-loans to people interested in building their credit history. The company aims to reach the estimated two billion people that lack access to traditional lending options, such as personal loans and credit cards.
Instead of a typical bank loan or overdraft, users of MicroMoney can borrow small amounts of cash via the blockchain. Loans start small and require users to fill out a short application form; as loans are paid back, users can access larger amounts of financing.
MicroMoney manages its repayments using Bitcoin, making it easy for users to repay their loans from any location. The loans are sent out via bank domestic remittance or a variety of payment options depending on the user's location.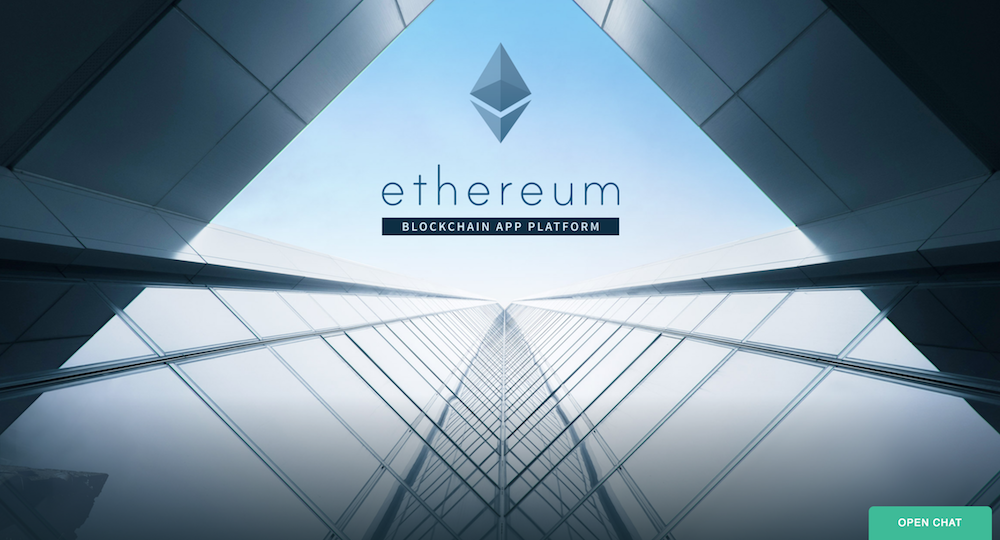 The Ethereum project is one of the largest blockchain projects, as well as one of the year's most talked about cryptocurrencies.
Ethereum is a decentralized platform that allows applications to run without any risk of downtime or interference. Developers can use the technology to transfer funds, build new markets or store instructions and information online without many of the usual security risks.
There's also a wallet side to Ethereum — the Ethereum Wallet, which allows users to access the full range of decentralized applications built on the Ethereum blockchain while storing both ether and other crypto-assets.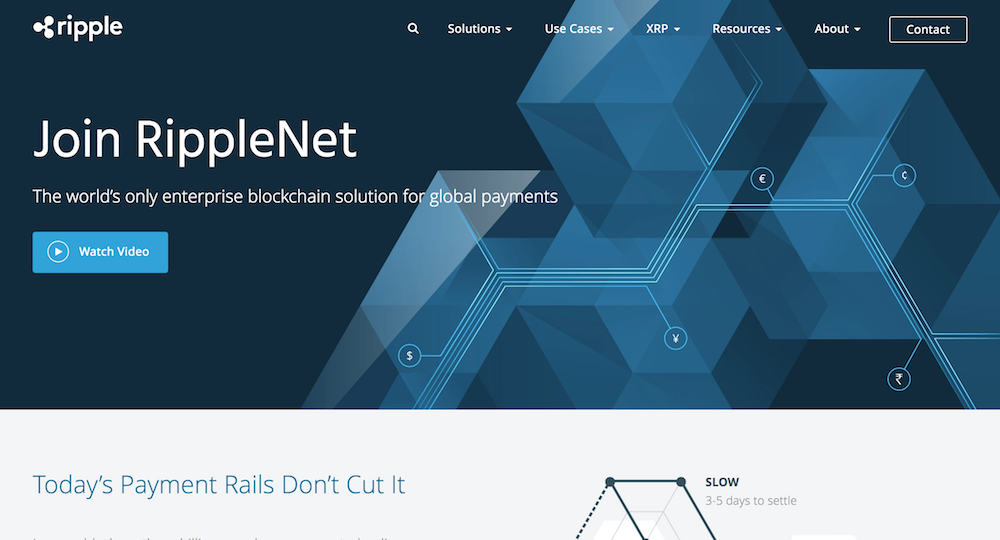 Ripple is an enterprise blockchain solution built around XRP — a crypto-asset designed to offer fast, scalable online payments without the fees, delays and security issues of traditional money transfer systems.
XRP is also billed as a faster alternative to other cryptocurrencies, offering an average payment settlement time of just four seconds compared to two-plus minutes for Ethereum and upwards of one hour for Bitcoin.
Earlier in October, Ripple reached 100 mainstream clients, indicating that its blockchain network has real potential to reach traditional banks and financial services companies.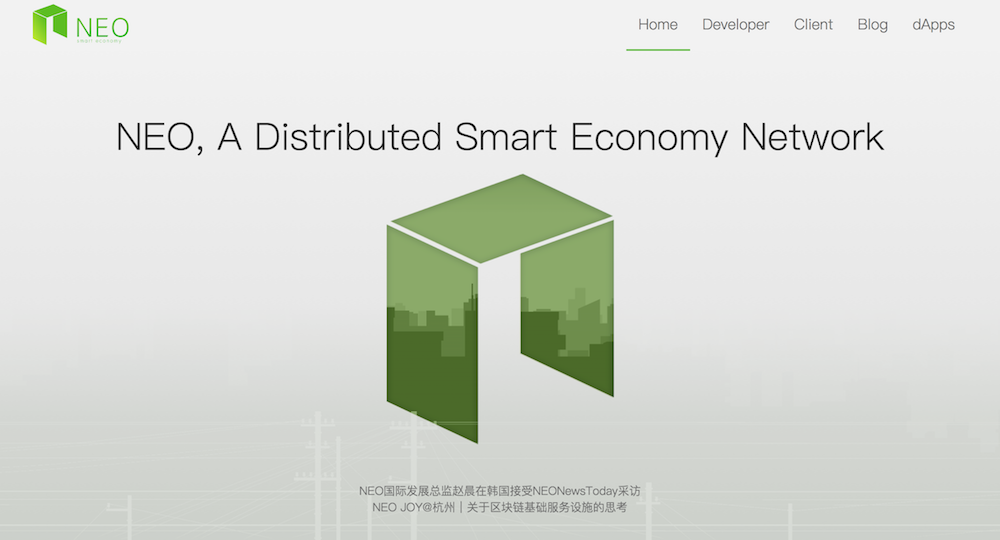 Previously known as Antshares, NEO is an Ethereum-based cryptocurrency that builds on the technology used to power Ethereum's smart contracts. Based in China, NEO hopes to improve upon Ethereum's technology to provide a faster, smarter and more secure cryptocurrency.
NEO has rocketed in value over the second half of 2017, although prices have stabilized below the highs of August. Like other currencies and platforms, NEO hopes to become a standard by which users can transfer money and accept payments without the usual fees or delays.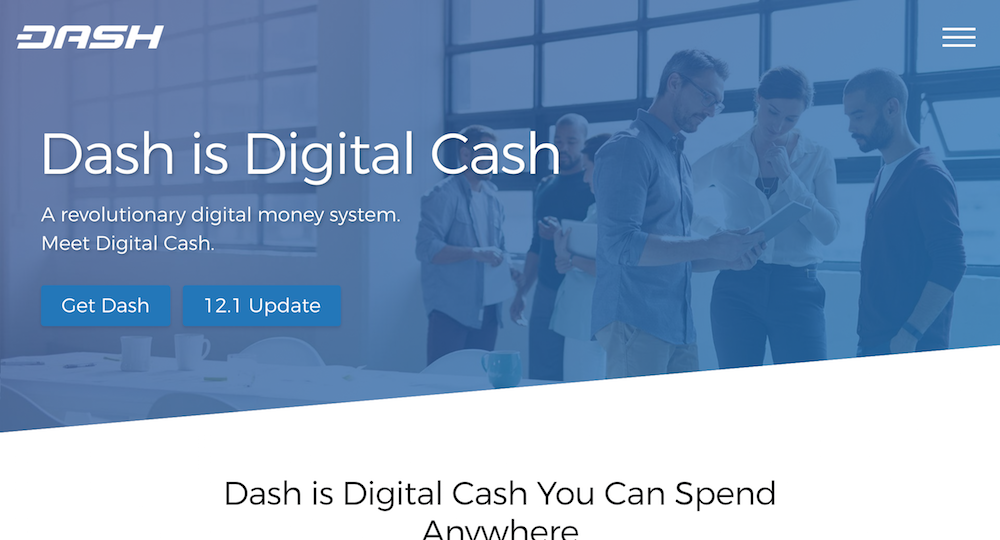 Dash is an open source cryptocurrency that's designed to offer a greater level of accessibility and user-friendliness than existing crypto-assets. The currency builds on BitCoin's feature set and offers InstantSend payments that confirm in less than one second.
It also offers immense security, with all transactions confirmed by 200 TerraHash of X11 ASIC computing power on 4,500 distributed servers. The end result is a currency that's easy to use, fast and secure — as well fast growing.
Since its launch in 2014, Dash has built its network and now features 4,100 active masternodes around the world. Dash has also earned support from a variety of merchants, with anything from web hosting to Visa debit cards available using the currency.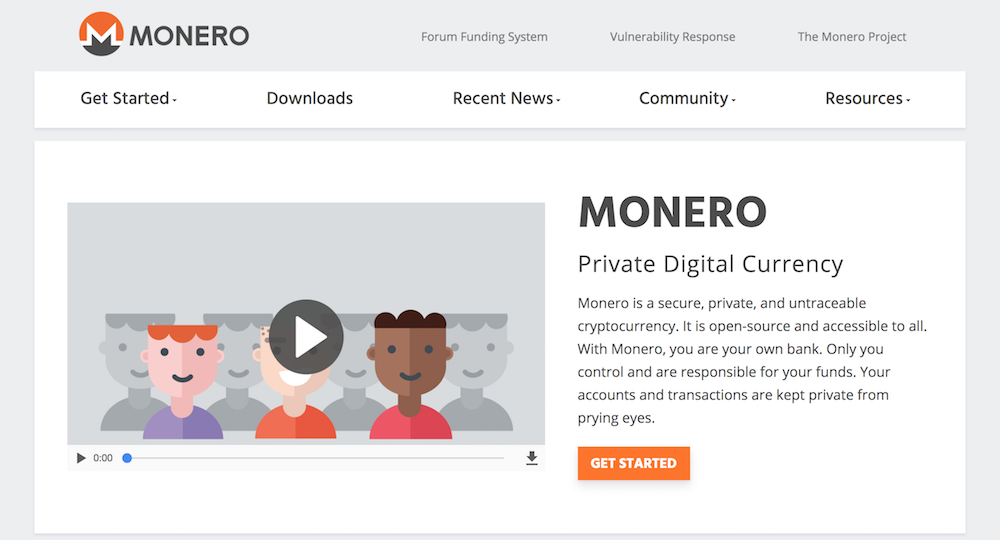 Created in 2014, Monero is a private, untraceable cryptocurrency that's grown in popularity over the last year. Monero was originally launched as BitMonero and grew significantly in popularity throughout 2016 and 2017 as a more secure, anonymous alternative to Bitcoin.
Monero's biggest advantages are its security and anonymity. Transactions made in Monero are secured using ring signatures that obfuscate every detail of the transaction, meaning that third parties can't view the transaction's amount, origin or destination.
This also means that transactions made in Monero are completely untraceable, with sending and receiving addresses completely obfuscated. Because of this, Monero has become one of the most widely used cryptocurrencies amongst digital privacy enthusiasts.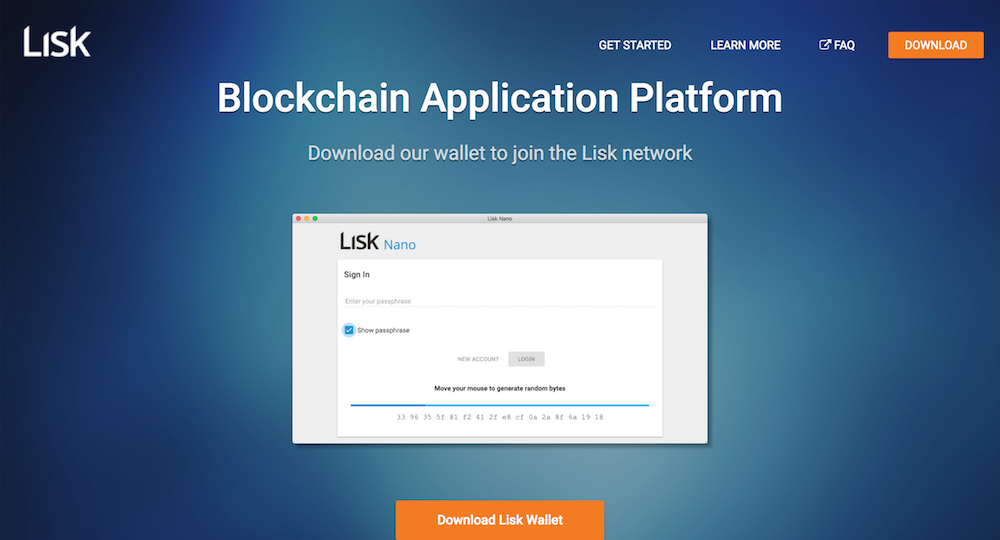 Lisk is a blockchain application platform and cryptocurrency that launched in 2016 as a fork of Crypti. Designed to use the DPoS (Delegated Proof of Stake) algorithm, Lisk aims to provide a secure platform for decentralized applications.
Lisk differs from other platforms like Ethereum in several ways. First, it uses DPoS instead of PoW as a form of security. It also uses JavaScript as an application language, while Ethereum uses Solidity to write smart contracts.
Like other cryptocurrencies, Lisk surged in value in mid-2017 but appears to have stabilized in price in recent months.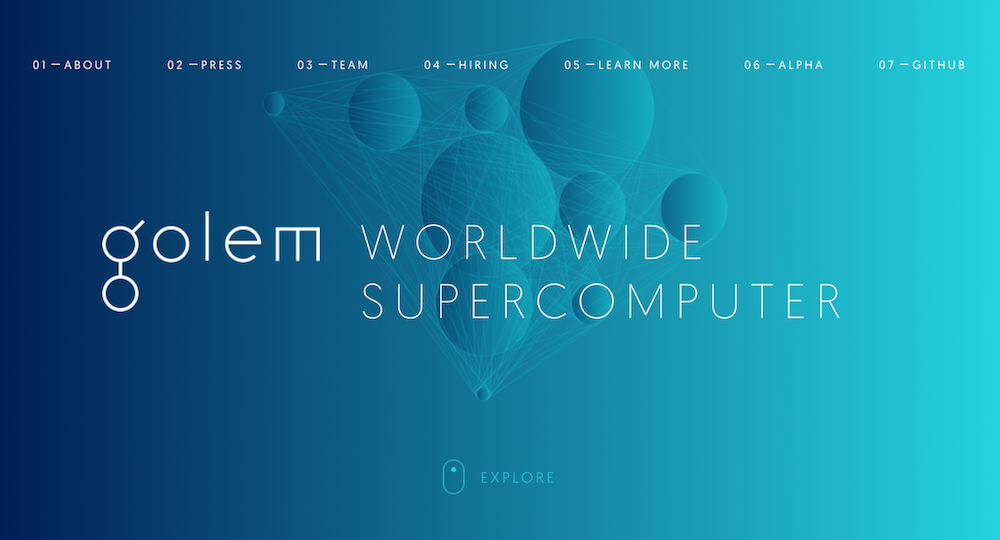 Billed as 'Airbnb for computing,' Golem is an open source, decentralized computer network that lets anyone tap into the collective computing power of thousands of user.
The Golem Network is made up of thousands of computers, with users able to earn money by 'renting' out their computing power to perform tasks such as rendering CGI, programming AIs, completing cryptographic tasks and more.
Golem is built around the Golem token, which has seen a significant increase in value over the course of 2017. The Golem token trades under the code GNT.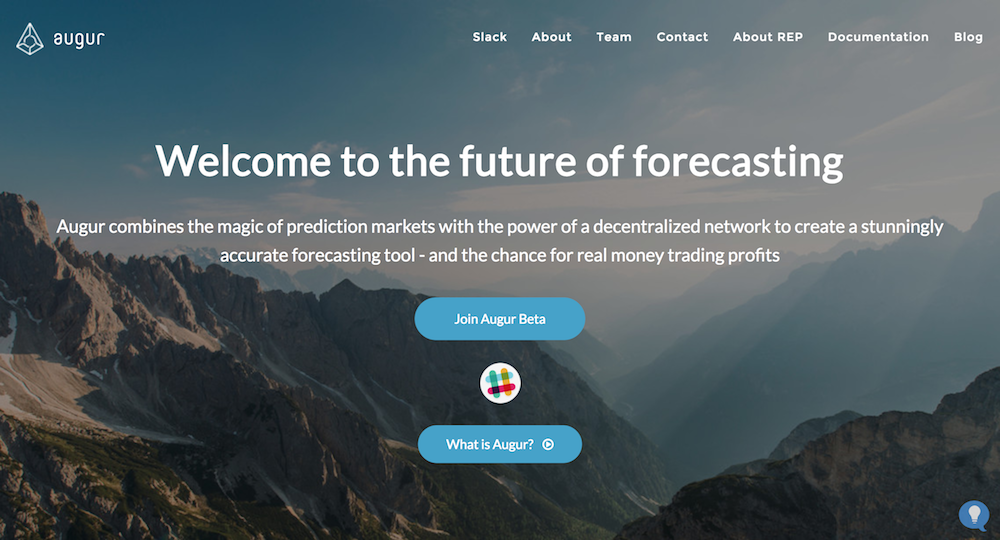 Augur is a decentralized prediction market that uses the Ethereum blockchain. Augur raised most of its development capital through a crowdsale of tokens in 2015 — today, Augur trades using the code REP and has grown in value since its launch.
Like other prediction markets, Augur uses that accurately predict future events are rewarded through the award of shares in the event's outcome. Event market prices are determined by what users believe is likely to happen, with shares awarded as events take place.
Augur is designed to tap into the wisdom of crowds, providing a decentralized alternative to existing prediction markets that's free of corruption and manipulation.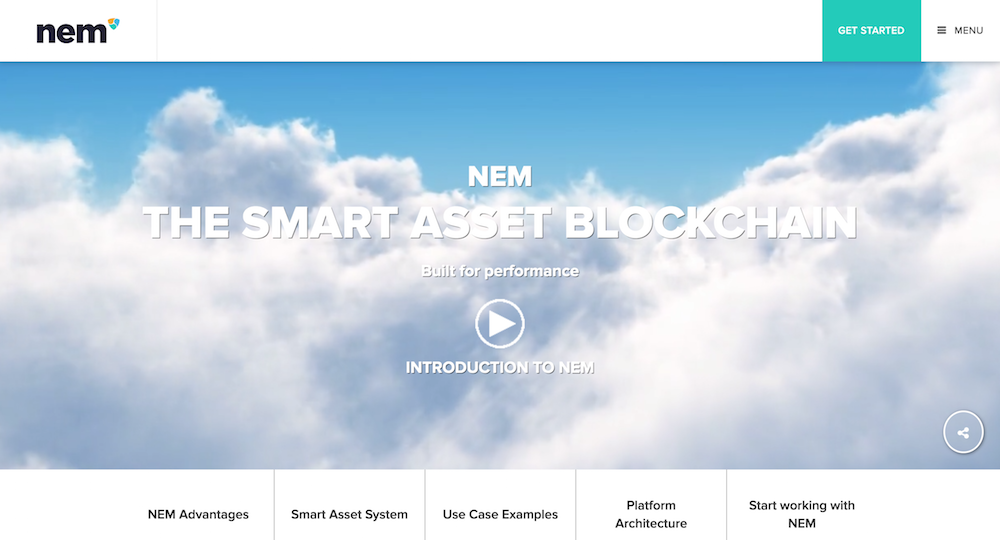 Developed in 2015, NEM is a blockchain platform and cryptocurrency that offers several new features missing from (or since added to) other crypto-assets, ranging from the POI algorithm and multisignature accounts to the EigenTrust reputation algorithm.
Designed from the ground up for scale and speed, NEM offers strong performance and ease of development for third parties such as payment processors, financial services companies, online merchants and others interested in the technology.
Since its launch, NEM has been used as part of Japanese commercial blockchain technology Mijin, which is currently been studied for viability by SBI Sumishin Net Bank.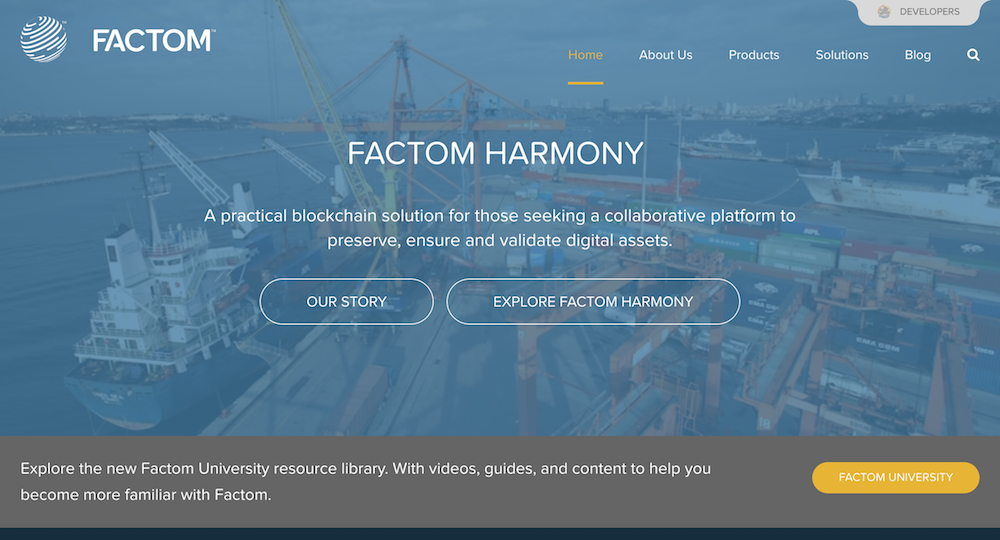 Factom is a blockchain protocol that creates an extra data layer on top of the Bitcoin blockchain to record specific information. Like Bitcoin, Factom is distributed and decentralized, meaning no single person or entity has control over the system.
Using Factom, developers can build blockchain applications to store specific data, ranging from votes to other important records. Since Factom records are unalterable, it can be used to store data without fear of manipulation or modification.
Factom is available as FCT. Like many crypto-assets, it's seen a significant increase in value over the past year, peaking recently in mid-2017.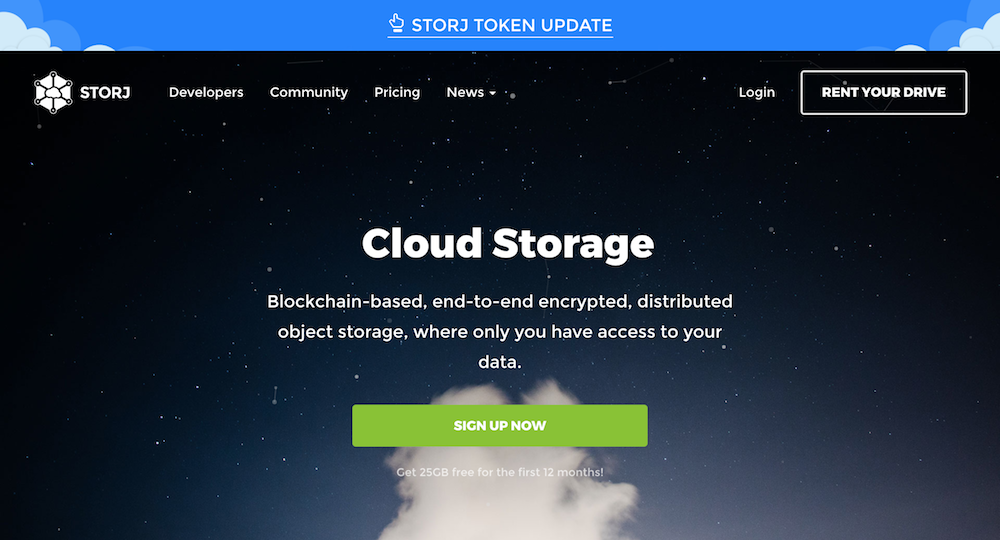 Storj is a blockchain-based, encrypted cloud storage solution that provides secure access to your data using peer-to-peer technology. Since it's P2P based, Storj is distributed and offers better potential availability than traditional cloud storage solutions.
Because Storj is distributed, it's designed to be completely secure and safe for users, without the potential for censorship and monitoring of other cloud storage services. Instead of storing files on a centralized server, files stored on Storj are decentralized and distributed.
Storj trades as STORJ and achieved a market cap of more than $40 million in October 2017, making the token one of the year's most interesting offerings.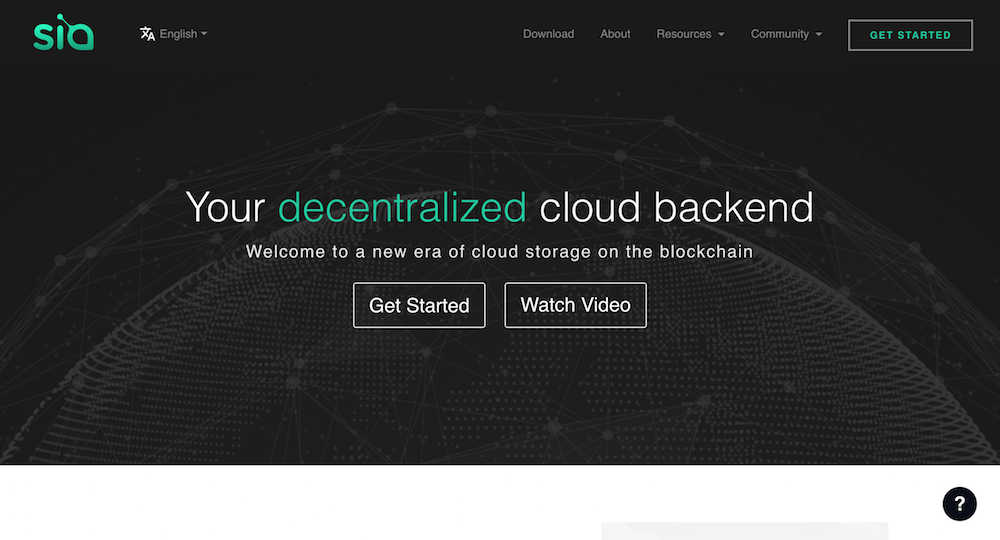 Sia is another cloud storage solution powered by blockchain technology, offering cheap, safe and private online storage without the censorship or monitoring risks involved with traditional cloud storage providers.
Powered by the Sia blockchain, Sia is significantly cheaper than most cloud storage options, priced at less than 10% of similar services from Amazon. It's also highly redundant, with data stored in tiny pieces across a diverse and extensive network of different nodes.
Because it eliminates any single point of failure and reduces the risk of censorship or outside monitoring, Sia has attracted attention as a file storage option for individuals and businesses alike.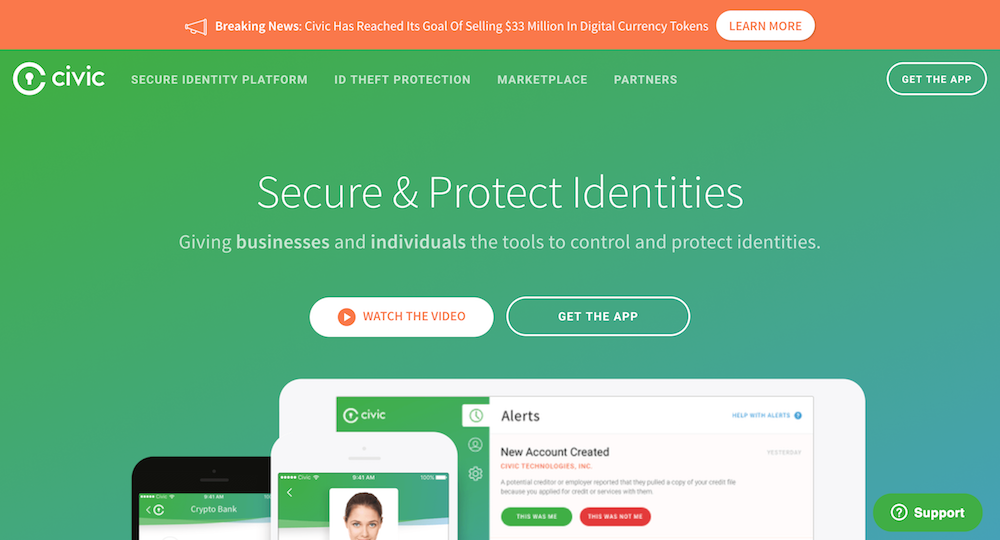 Civic is an online identity verification and security platform that lets individuals and businesses verify the identities of the people they do business with.
Designed to provide safer, more secure online transactions for individuals and businesses alike, Civic uses decentralized blockchain architecture to provide multi-factor authorization without the typical username, password or physical token required by other security platforms.
Instead, security keys are generated by a third party wallet, creating a secure connection that links Civic with user data. Like many other blockchain startups, Civic funded its operations with a token sale, raising $33 million from the sale of CVC smart contract tokens.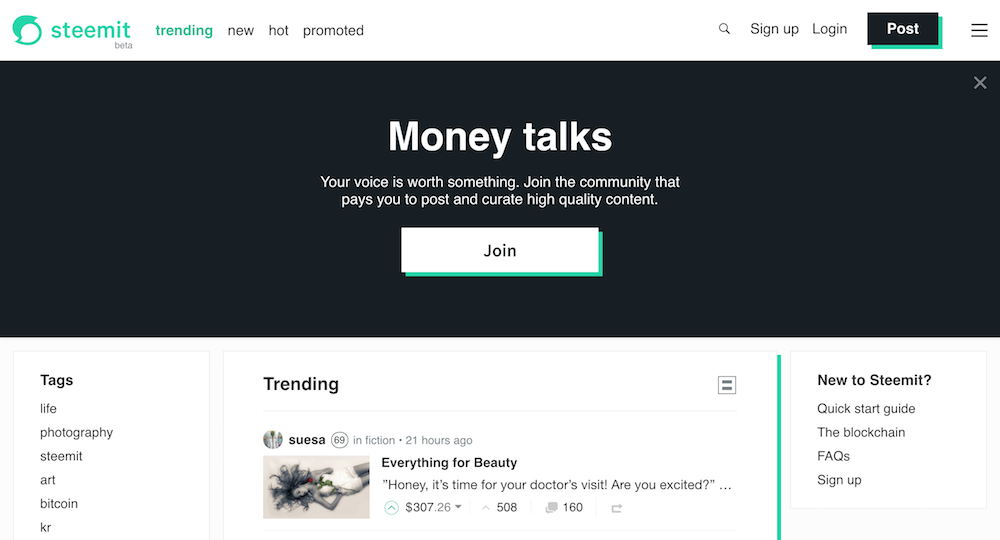 Steemit is a social media platform where users are paid for creating and curating engaging, high quality content. The website is built on top of the Steem blockchain database and powered by a cryptocurrency called STEEM, designed specifically for content publishers.
Since its launch in March of 2016, Steem has grown significantly. As of May 2017, the platform had over 170,000 users, with more than $1.3 million paid out to Steemit users via Steem Dollars and STEEM.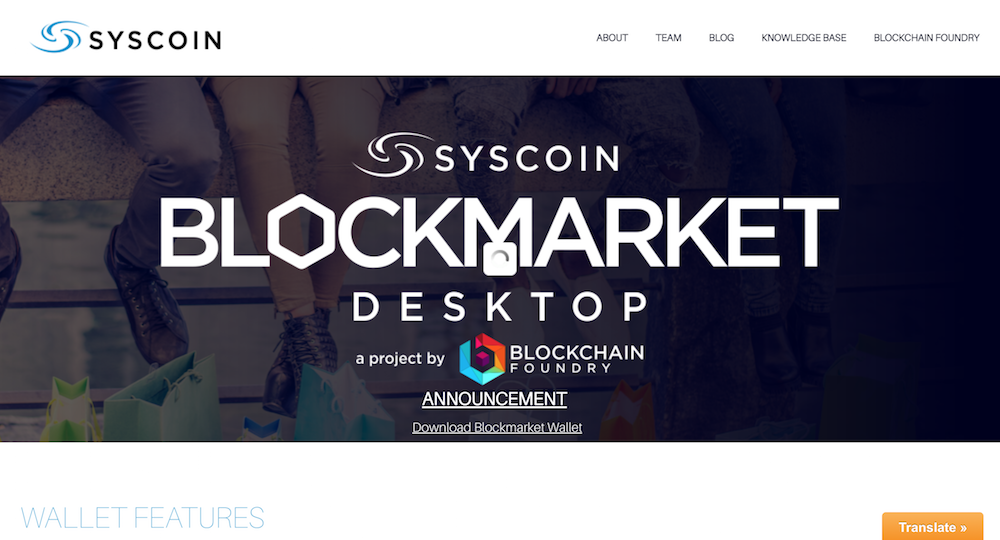 Syscoin is a cryptocurrency that features a completely decentralized online marketplace within the wallet. This means that it can be used to effortlessly buy or sell anything, create a complete online store and build an online product-based business without any middlemen.
As you'd expect, payments are managed using Syscoin (SYS), letting users trade online without the fees, political interference and other restrictions of a marketplace like Amazon. Syscoin can also be used for more traditional money transfers, just like other cryptocurrencies.
Launched in September 2017, Syscoin has attracted a lot of attention since its launch, growing to a market capitalization of almost $100 million by November 2017.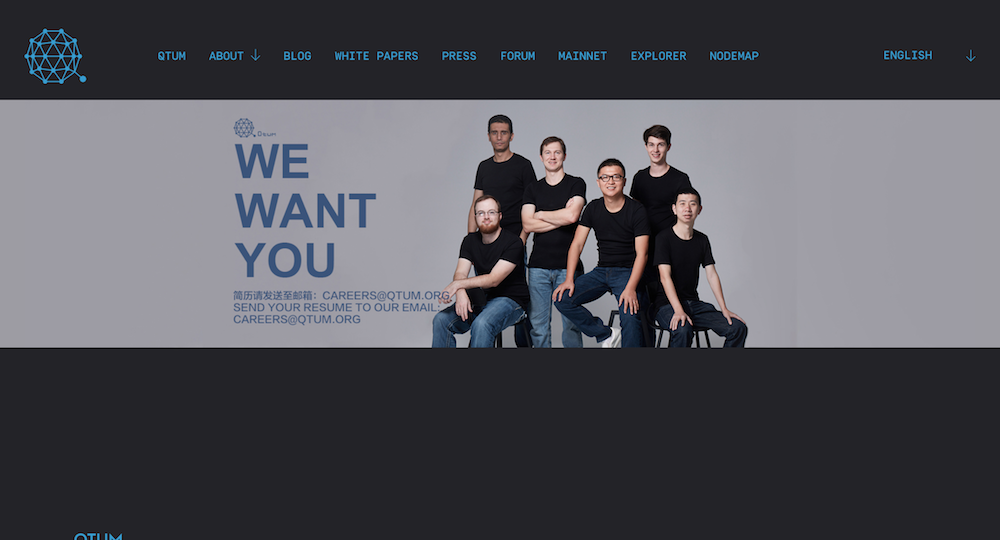 Qtum is a blockchain application platform built on Bitcoin Core infrastructure and the Ethereum Virtual Machine, or EVM. Designed to help developers build decentralized applications, Qtum is designed specifically for improved stability, interoperability and modularity.
Using Qtum, businesses and institutions can create their own tokens, engaging in self-executing agreements and automate supply chain management. Qtum is also compatible with Ethereum contracts and Bitcoin gateways, giving it strong cross-platform and backwards compatibility.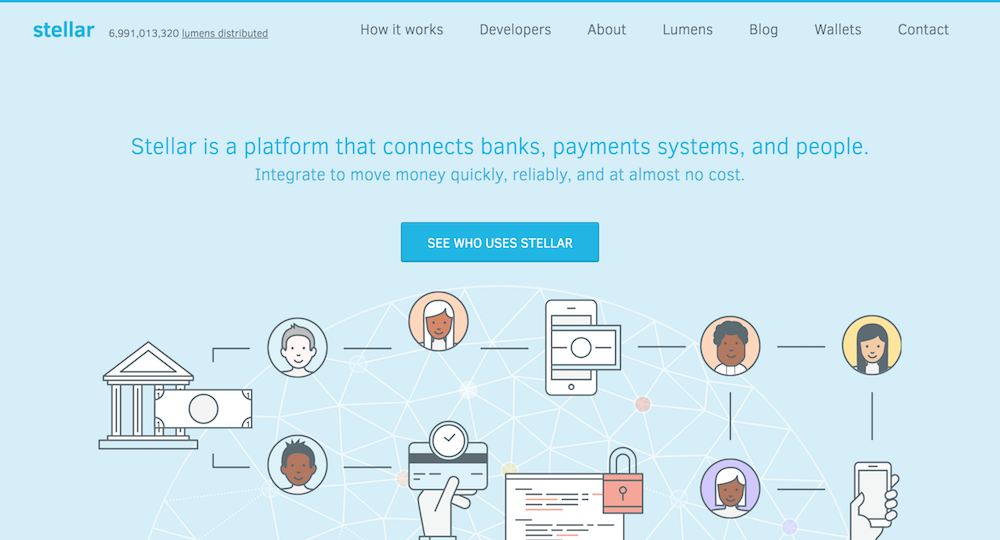 Stellar is a decentralized network that lets you easily send and receive payments in any global currency, all without the costly fees, delays and other setbacks that can make using other cash transfer services inconvenient.
Transactions made using Stellar resolve in two to five seconds, resulting in almost instant cash transfers between individuals. The network is also easy to use, with developer-friendly software that makes building applications around Stellar simple.
Stellar also has a great record of partnerships with businesses, with IBM and KlickEx among its most recent deals.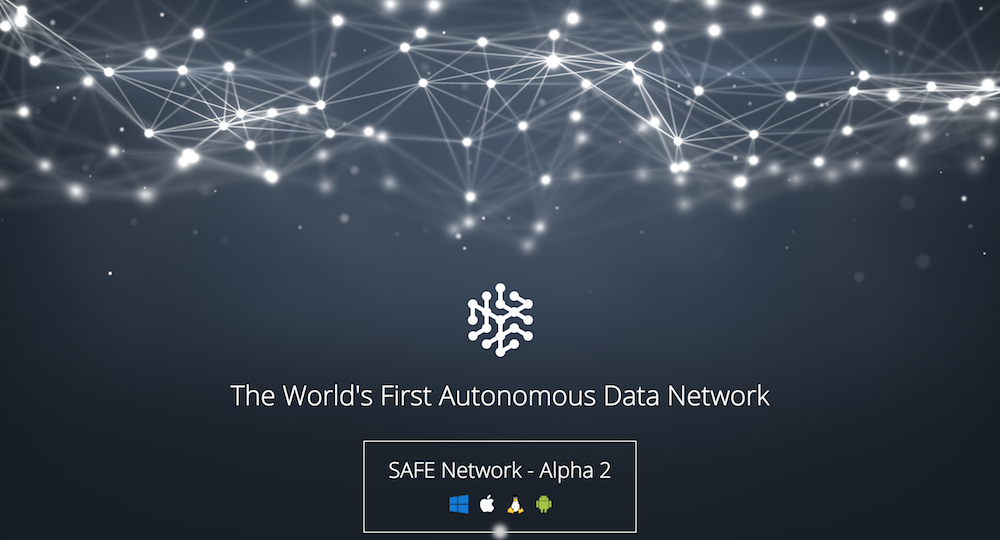 MaidSafe is an autonomous data network that bills itself as the world's first of its type. It's built around a SAFE browser that allows for secure network access control, with a web hosting tool for building and publishing websites on the platform.
The SAFE network is designed to be completely secure and decentralized, with an autonomous design that's split across a huge number of nodes. The network is backed by its own currency — MaidSafeCoin, or MAID — which currently has a market capitalization of more than $140 million.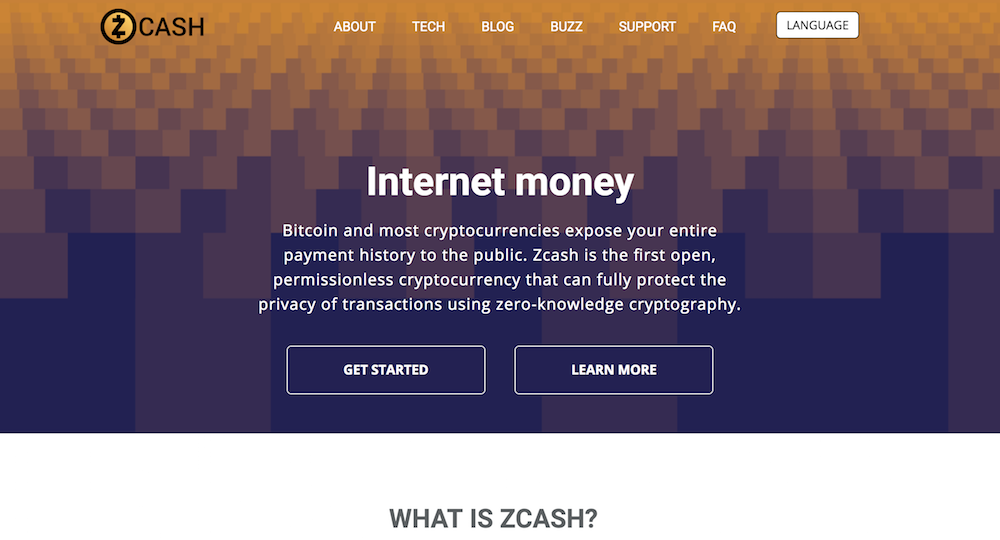 Zcash is a decentralized, open-source cryptocurrency that aims to improve on some of the key privacy weaknesses of more widely used currencies such as Bitcoin.
Open and permissionless, Zcash aims to protect your payment history using zero-knowledge cryptography. Transactions made using Zcash are completely shielded, hiding data such as a transaction's value, sender and recipient on the blockchain.
Zcash bills itself as the equivalent of "https" to Bitcoin's http. Built out of the Zerocoin project, it launched in late 2016 and has grown to a market cap of over $500 million over the last year.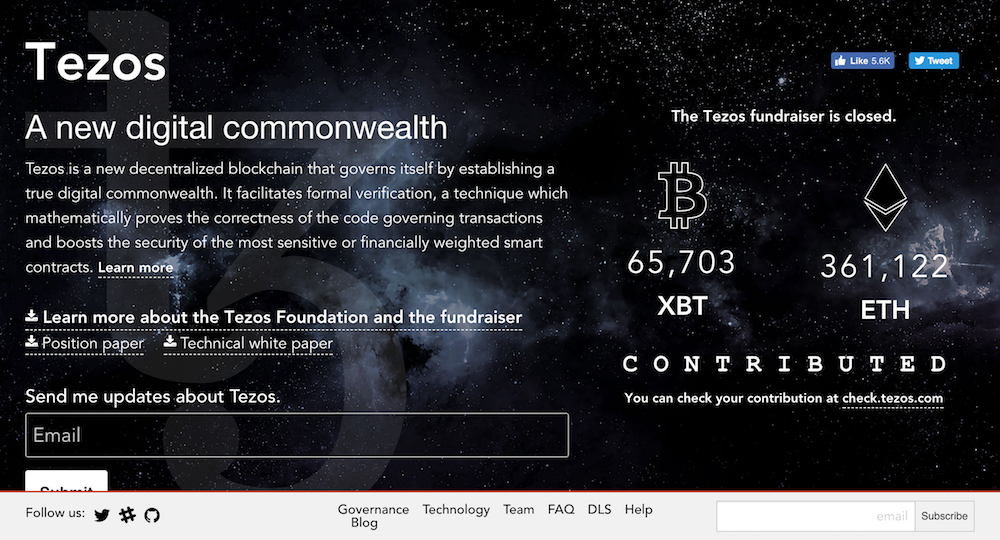 Tezos is a decentralized blockchain that aims to establish a "true digital commonwealth." Its ICO was one of the largest of the year, generating over $400 million in funding when the startup put its Tezos, or XTZ, token out to the public.
Since the ICO, Tezos has run into some infighting problems, with a class action lawsuit filed by some of the company's early investors. The team behind Tezos insists that the project is still on track. Either way, Tezos has certainly been one of the most talked-about ICOs of the last year.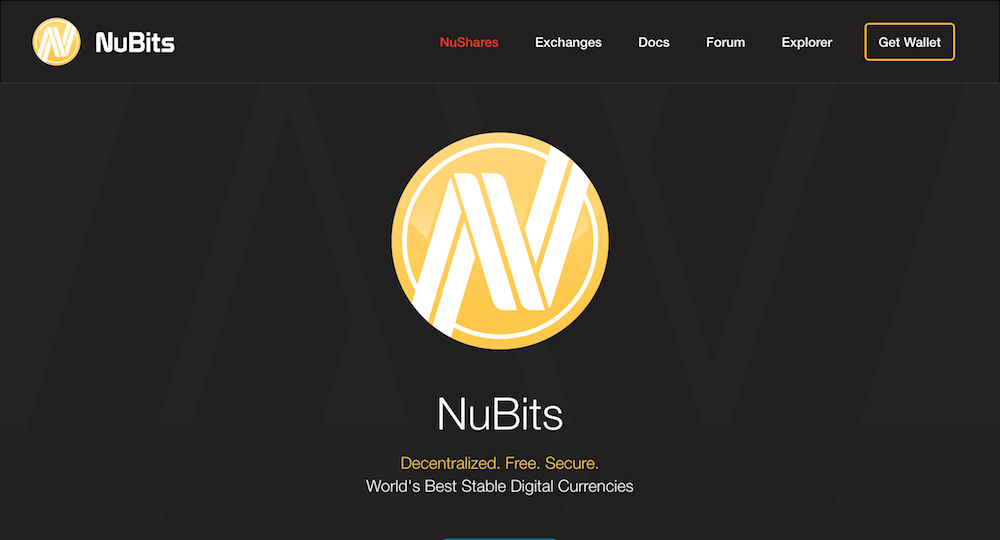 NuBits are a digital currency designed specifically for stability. The price of one NuBut is set at exactly $1 USD, meaning you can purchase and use NuBits are a digital cryptocurrency without any need to worry about fluctuating prices and speculation.
Launched in 2014, NuBits have largely lived up to their promise, achieving one year of stable $1 USD valuation on September 23, 2015. Are NuBits likely to appeal to speculators? No, but that's part of their appeal for their small but dedicated user base and enthusiast community.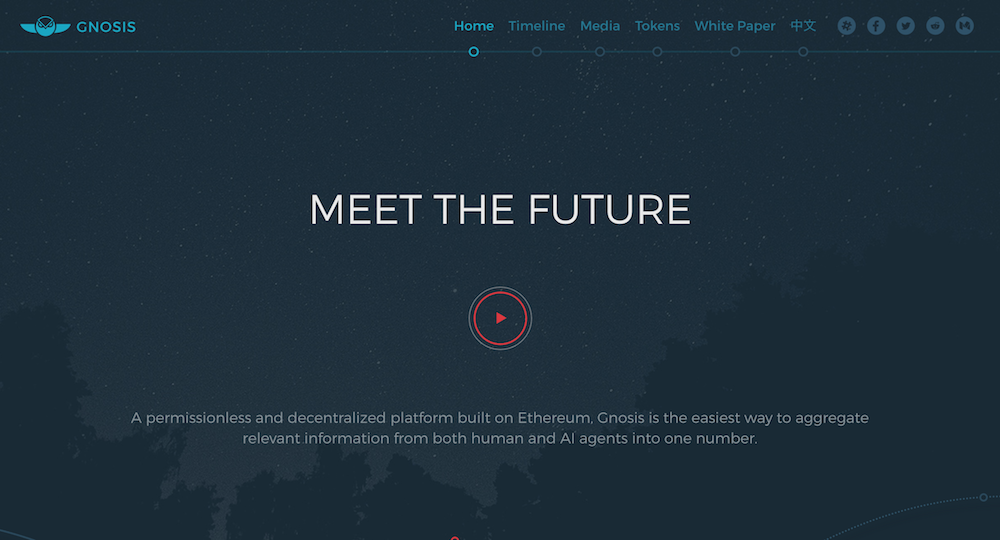 Gnosis is an Ethereum-based decentralized platform designed to be censorship resistant and globally available. Aimed at everything from the insurance market to information sales, Gnosis has a wide variety of potential commercial and informational applications.
Gnosis, traded as GNO, was one of the biggest ICOs of the year, generating almost $300 million in funding shortly after it was made publicly available. The token has cooled since its ICO, with a total market cap of just under $65 million as of November 2017.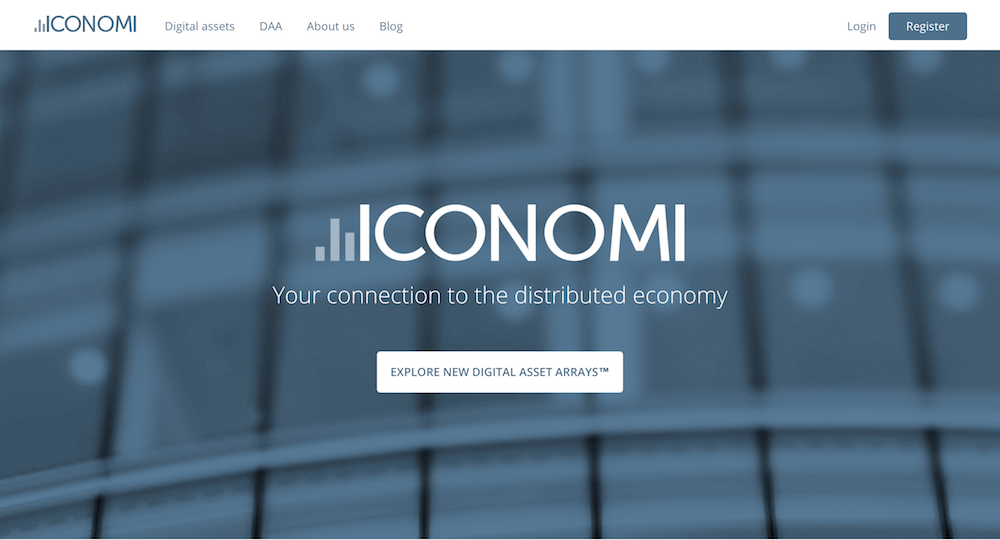 ICONOMI lets anyone invest in digital assets, from enthusiasts and experts to people new to the world of cryptocurrencies. Assets are grouped into Digital Asset Arrays, or DAAs, which contain combinations of different assets grouped together on the ICONOMI platform.
Assets stored using ICONOMI are placed in multi-sig protected wallets, providing a high level of security. Exchanges are executed on the market, resulting in total transparency without hidden fees or other costs.
With 24/7 access and fast, easy withdrawals, ICONOMI is an interesting way for both beginners and experienced cryptocurrency enthusiasts to manage their investments.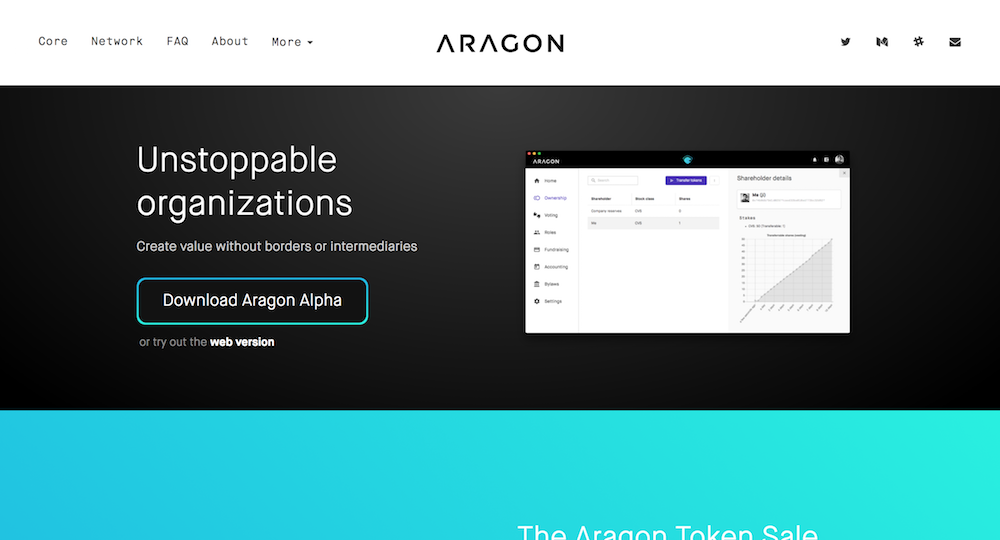 Aragon is an Ethereum-powered decentralized autonomous organization that's built to make it faster, easier and more efficient to manage organizations. Aragon is financially powered by the Aragon token, which has a market cap of over $33 million as of November 2017.
As a community-driven project, Aragon is currently used by more than 2,000 test organizations and has more than 2,300 community members. The project is currently in its Alpha stages but is available for use by the general public.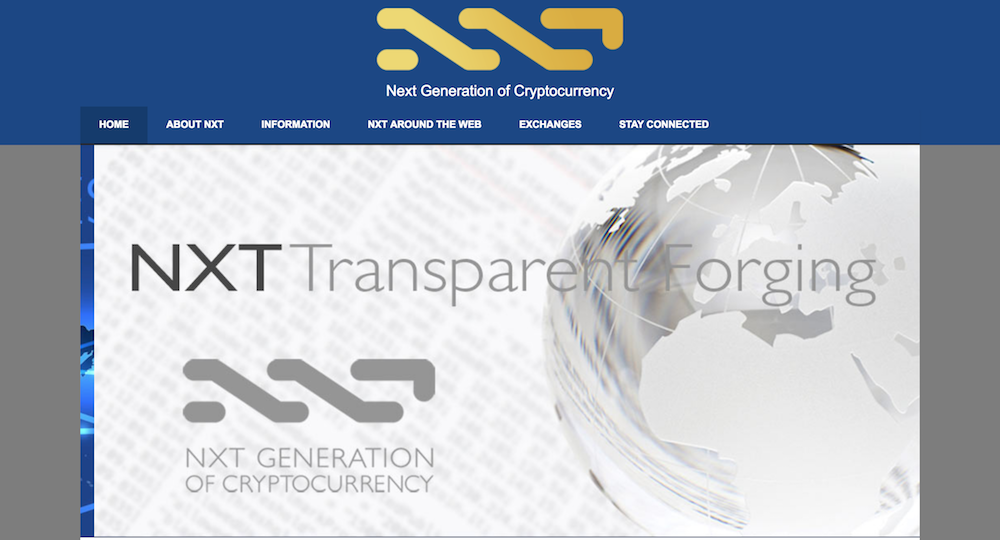 Nxt is a second generation cryptocurrency that's designed completely from scratch, using its own code. This means it isn't a derivative of Bitcoin, and also means it offers several features that aren't readily available in other altcoins.
One of these is transparent forging, which can potentially allow Nxt to scale to process similar transaction volume to credit cards such as Visa and MasterCard. Another is built-in support for planned peer-to-peer exchange and a variety of options for faster, expedited transactions.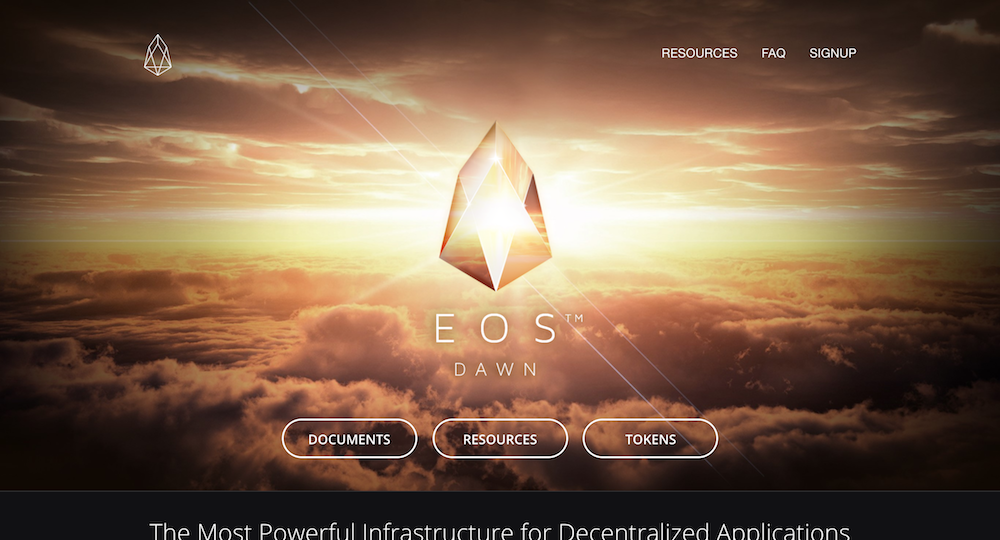 EOS bills itself as the "most powerful infrastructure for decentralized applications" — a scalable platform built around Ethereum. EOS tokens are distributed through a crowdsale method, with a market capitalization of approximately $531 million for the currency, as of November 2017.
With a team made up of venture capitalists, entrepreneurs and financial cryptographers, EOS is an interesting token that's been one of the year's most active ICOs, attracting plenty of interest and continuing to trade at a steady volume.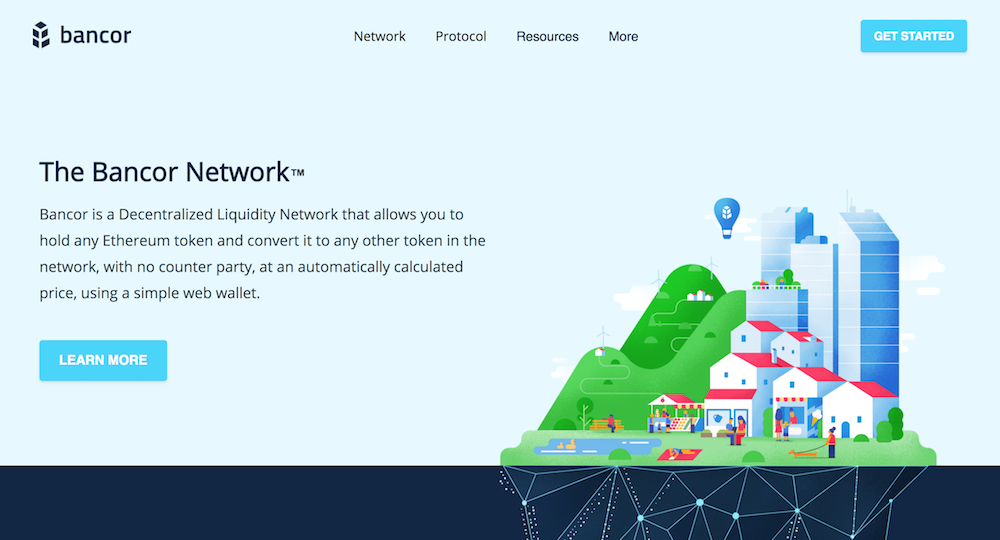 The Bancor protocol is a new standard for cryptocurrencies that allows built-in price discovery and liquidity for tokens and smart contracts. Using Smart Tokens, users can hold multiple other tokens in reserve and exchange the Smart Token for its reserve tokens at a calculated price.
This allows the Bancor protocol to offer continuous liquidity, with prices automatically calculated by the Smart Token, removing the usual spread. Since there's no need to make a deposit in an exchange, Smart Tokens also eliminate counterparty risk and large amounts of price volatility.
Bancor is supported by the Bancor Network Token (BNT), which has a total market cap of $77 million as of November 2017.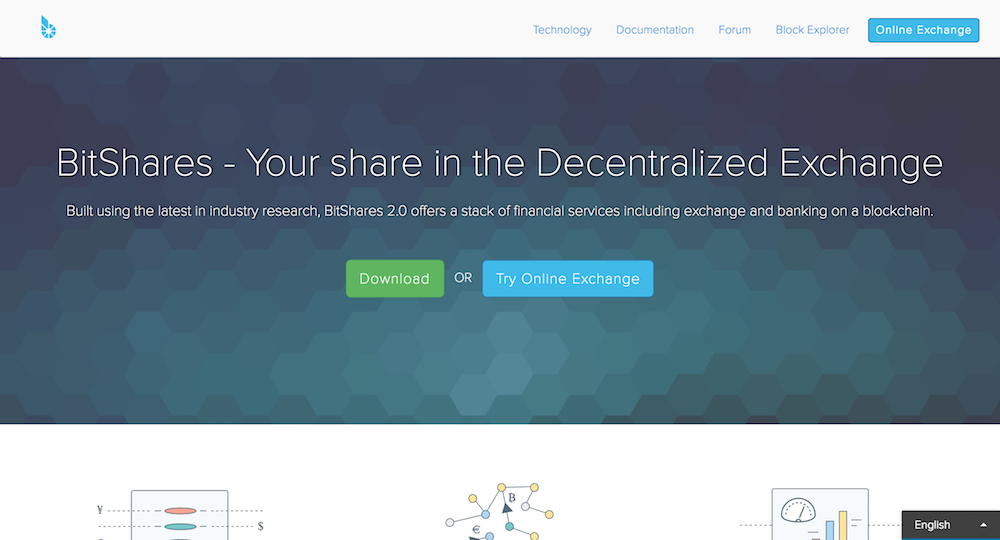 BitShares offers exchange and banking using blockchain technology, with SmartCoins designed to provide price-stable cryptocurrencies with value pegged to assets such as US dollars, gold or other materials.
BitShares SmartCoins have 100% or more of their value backed by BTS — the digital currency behind BitShares. BitShares also features a decentralized asset exchange, scalability up to a limit of 100,000 transactions per second and recurring or scheduled payments.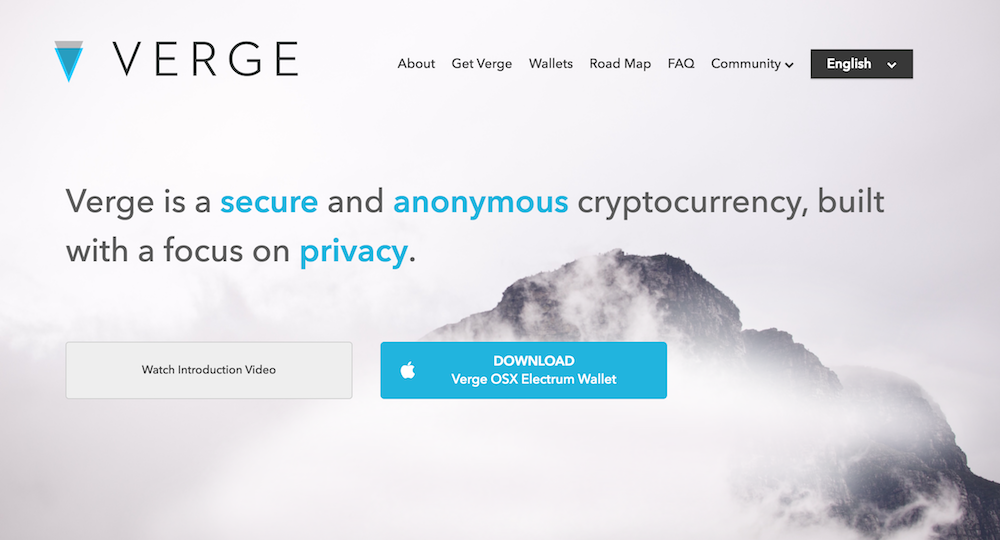 Designed specifically with privacy in mind, Verge is a newer cryptocurrency that makes it easier to engage in anonymous, untraceable transactions. Direct transactions made using Verge are fast, highly efficient and private, as well as significantly less expensive than other methods.
Verge Currency is built on the original Bitcoin blockchain and uses Tor and I2P to offer a higher level of anonymity. It's also extremely fast, with Simple Payment Verification (SPV) technology that allows transactions to complete in as little as five seconds.
Traded as XVG, Verge has a market cap of approximately $100 million USD as of November 2017, with an active development team and small but enthusiastic and supportive community.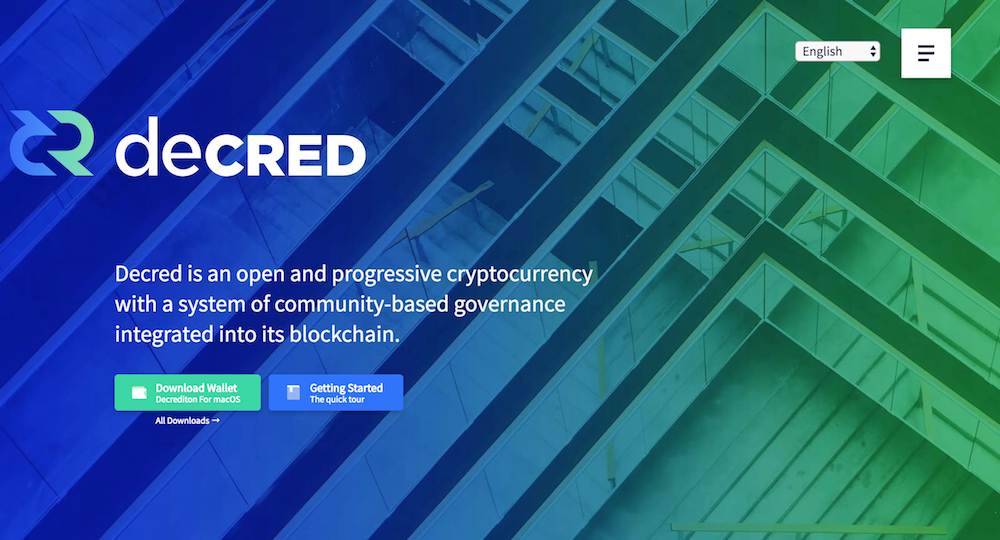 Billed as an open and progressive cryptocurrency, Decred uses community-based governance to create a hybridized consensus between users of the currency and Decred miners.
The goal of this approach is to create a more balanced cryptocurrency, where users have just as much of a say in the project as miners. Decred has a multi-stakeholder development system for user and developer empowerment, making it easy for participants to develop new features.
The entire project is governed by the Decred Constitution, which stresses decentralized project governance and outlines the finite number of coins that make up the Decred (DCR) currency.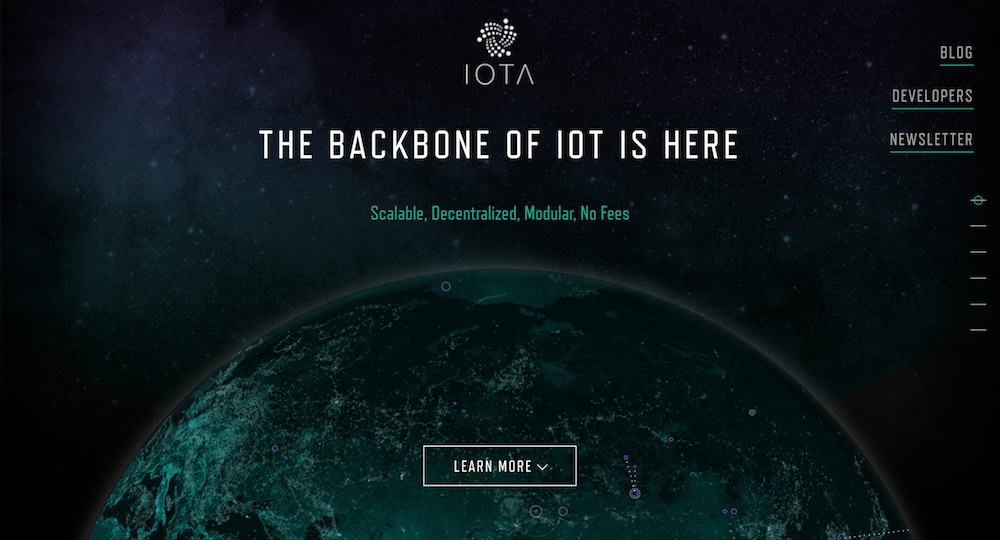 IOTA is an open-source ledger protocol that puts a unique spin on some of the features we've grown used to seeing in cryptocurrencies. First, it goes beyond the conventional blockchain to use the blockless Tangle ledger, allowing it to settle transactions with zero fees on demand.
Transactions made using IOTA are almost instantaneous, with no limit no the total amount of transactions that can be made per second. Designed with micropayments in mind, IOTA has attracted a lot of attention from developers of IoT (Internet of Things) technologies.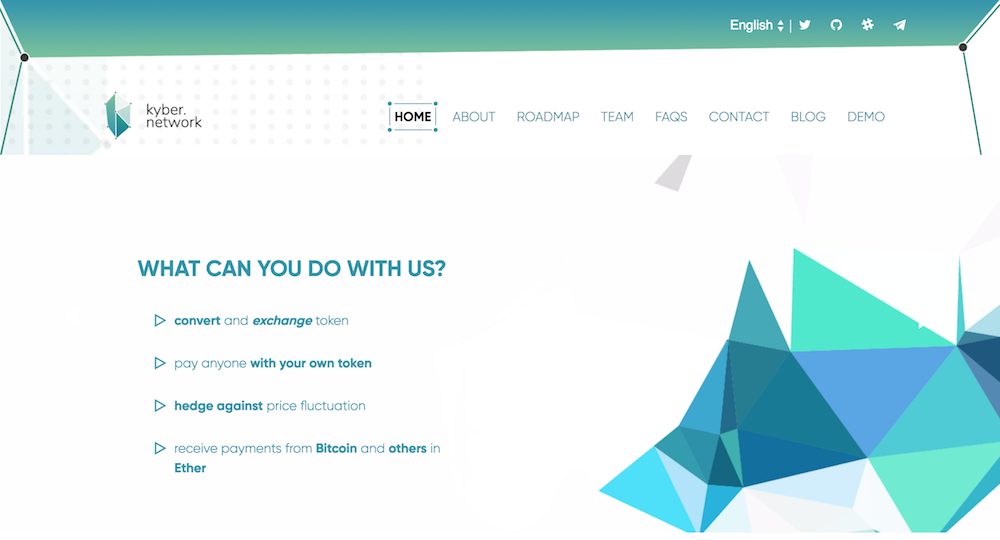 KyberNetwork is a Singapore-based blockchain company that's built around the Kyber Network Crystal, or KBC, token. KNC tokens allow users to take part in the KyberNetwork — a trustless, instant, decentralized platform for exchanging and converting digital assets.
There are several key features that set KyberNetwork apart from other blockchain ecosystem companies. First, users can hedge against price fluctuation risks using the network's derivative trading features. KyberNetwork also offers instant trades without any waiting for confirmation.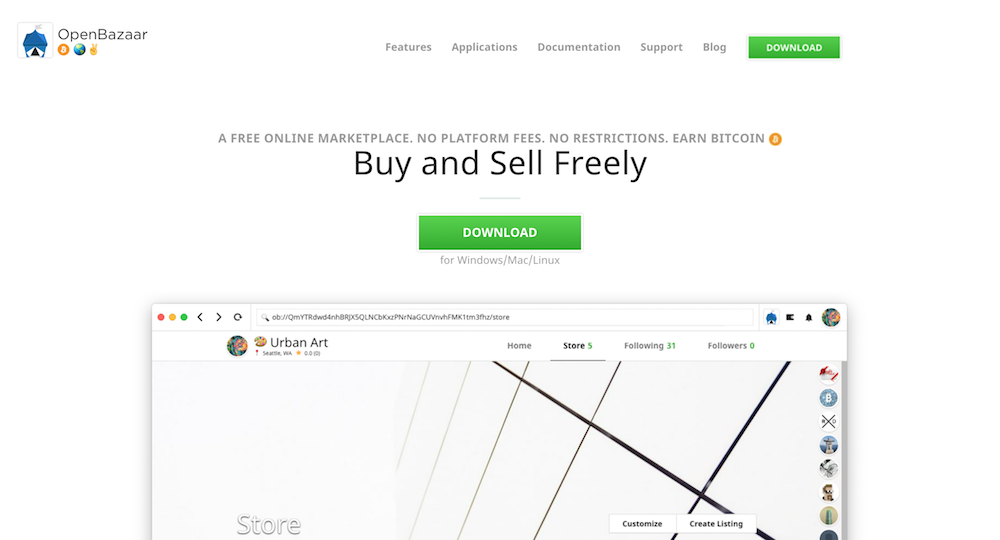 OpenBazaar is an online marketplace that lets you buy and sell freely without the restrictions and fees of platforms like eBay or Amazon.
With no platform fees and no restrictions, OpenBazaar operates on a peer-to-peer basis, cutting out the middlemen that usually feature in e-commerce. Instead, users connect directly using the peer-to-peer network, with data distributed rather than stored on a centralized server.
OpenBazaar supports upwards of 50 cryptocurrencies, ranging from Bitcoin and Ethereum to Dash, Litecoin and Zcash. Payments are received in Bitcoin only, making it easy for sellers to manage their account balances and cash out as required.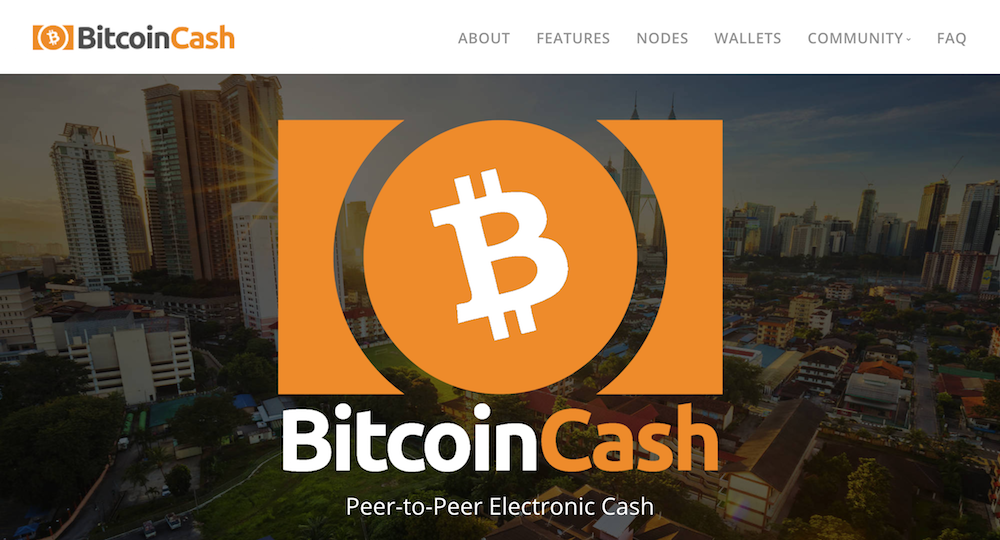 Bitcoin Cash is the end result of a hard fork in bitcoin that took place at the beginning of August 2017. The currency, which is intended to be peer-to-peer electronic cash, offers fast transaction settlements, a reliable network and extremely low fees for sending money around the world.
As one of the most popular cryptocurrencies, Bitcoin Cash is supported by the majority of digital asset brokers. The hard fork of Bitcoin has received both support and criticism from the crypto community, with enthusiasts and investors such as Roger Ver opting to support BCH/BCC.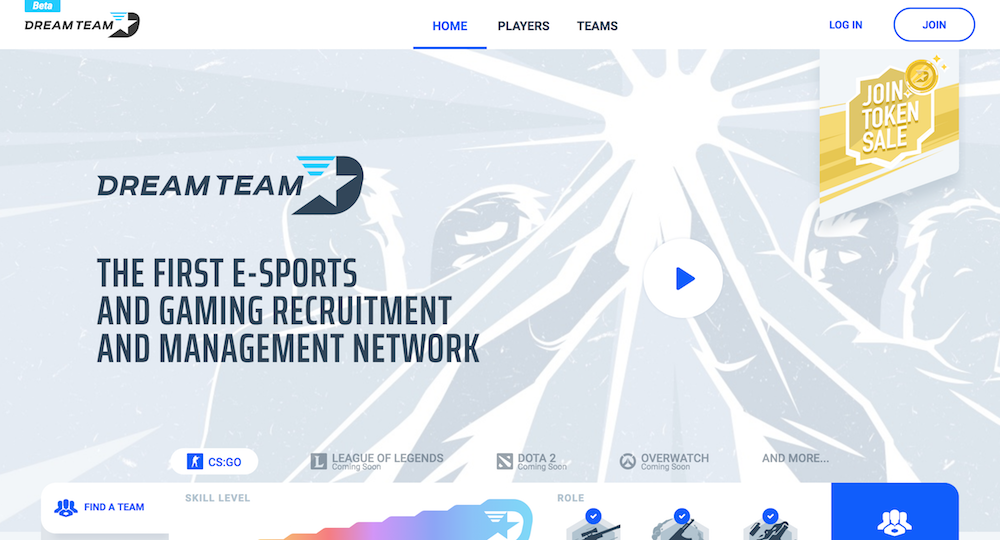 DreamTeam is an esports and gaming recruitment and management network that's built using blockchain technology. The network features its own token, the DreamTeam Token, that will be available for purchase in mid-November of 2017.
Designed to act as an all-in-one platform for esports, DreamTeam allows users and teams to manage their sponsorships and media right sales, salaries and prize money from one network, streamlining the process of building and running a competitive esports team.
Other monetization options for DreamTeam users include premium accounts, verified ranks for players, big data analytics and smart contracts for everything from crowdfunding to donations.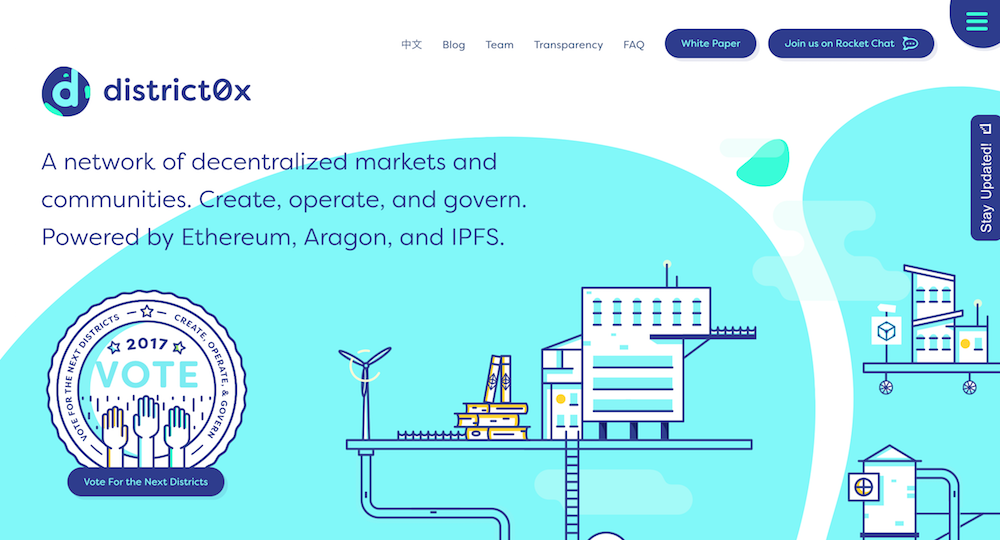 District0x is a network of decentralized marketplaces and communities, governed by Aragon — a new platform designed to allow for the deployment and operation of unstoppable, unmonitorable organizations.
Currently powering a variety of marketplaces for everything from jobs to names registered using the Ethereum Name Service, District0x is in its early stages but is making rapid progress thanks to a supportive, enthusiastic user and investor community.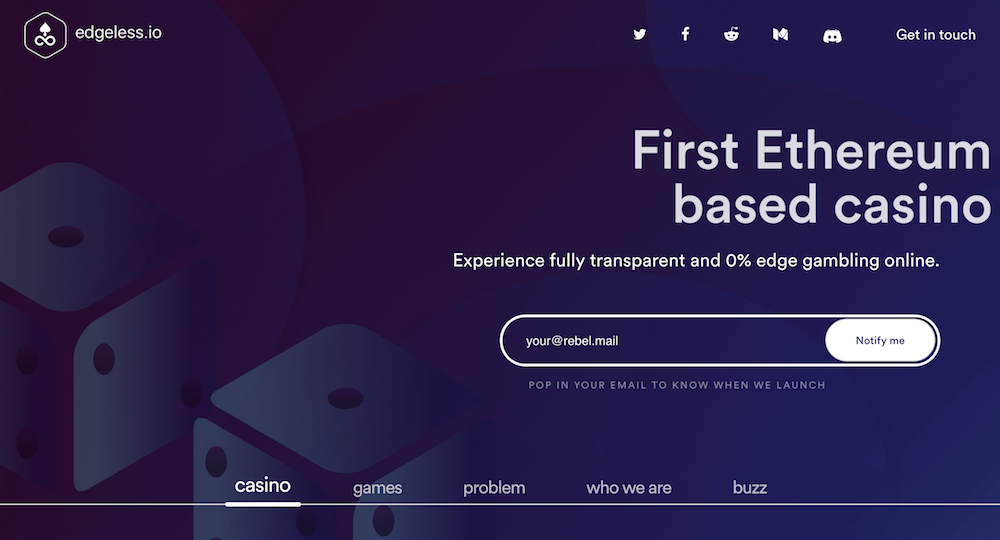 Edgeless is the first Ethereum-based casino — a fully transparent digital casino that, once ready for the public, will offer 0% edge online gambling.
Because Edgeless runs its games using Ethereum smart contracts, it offers a greater degree of transparency than other casinos, guaranteeing that odds are authentic and the games available to players are free of rigging or interference.
It also offers instant, cost-effective money deposits via cryptocurrency, as well as instant money withdrawals for players, avoiding the inconvenient 1-3 day holding periods that are common with conventional online casinos.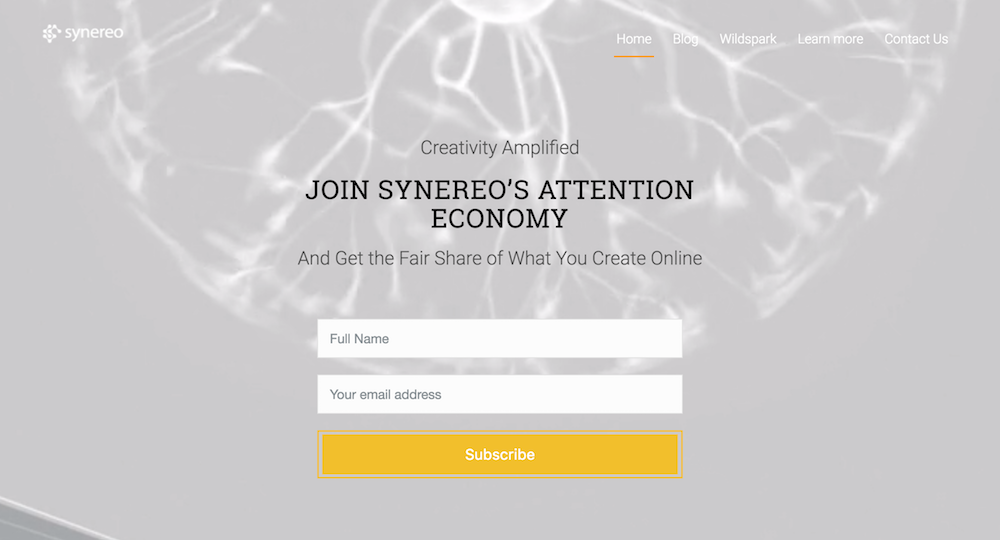 Designed to help digital content creators and publishers better monetize their work, Synereo is a blockchain-based attention economy. Synereo is built around AMP — a cryptocurrency token for the platform that lets users more efficiently and effectively monetize their content.
Using Synereo, creators can monetize their content without the typical "advertising real estate" approach to digital content monetization. Synereo can also reward followers for spreading the word about great content and increasing the reach of content creators.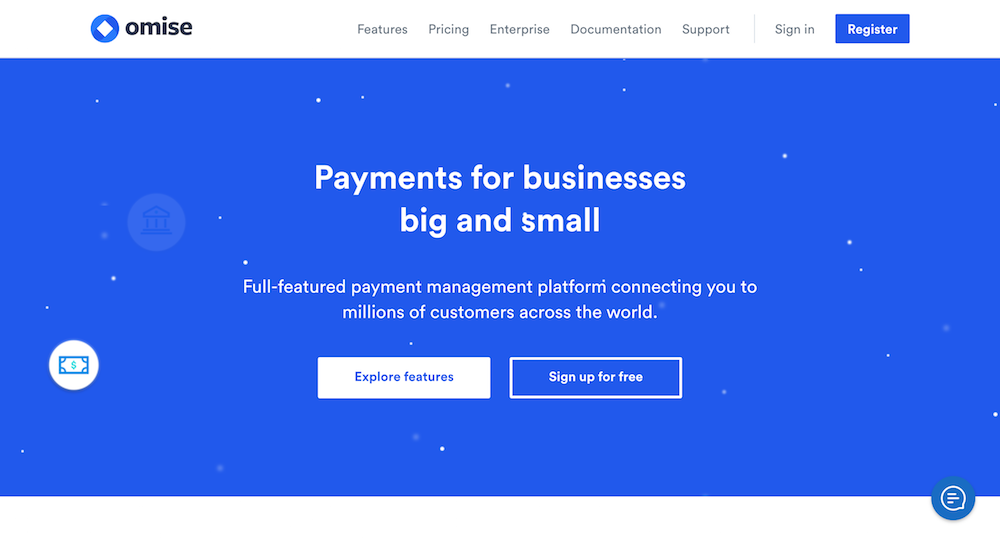 Headquartered in Thailand, Omise is a payment gateway aimed specifically at merchants in the Southeast Asia region. The company held a highly successful ICO earlier this year — since then, it's also received investment funding from local Thai bank Krungsri.
Using Omise, merchants can customize their checkout experience without having to deal with the compliance issues that are commonplace with fully custom online checkouts. Omise also offers support for a wide range of e-commerce platforms, from Magento to WooCommerce.
Since its ICO, OmiseGo — the company's token, or OMG — has reached a market capitalization of more than $660 million USD, as of November 2017.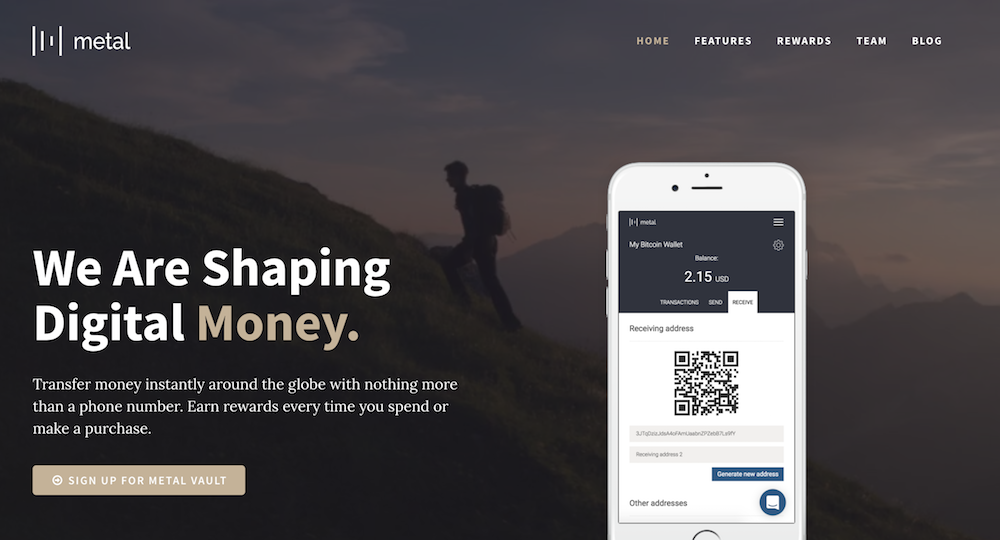 Metal is a gamified, secure online network that lets you instantly transfer money to anyone, in any location, all with nothing more than a phone number.
Designed to be faster, cheaper and more convenient than traditional money transfer services, Metal is built around the MTL token — a cryptocurrency token that's grown to a total market cap of over $100 million USD, as of November 2017.
Metal is gamified, meaning you can earn METAL by transferring money using the platform. It's also directly integrated with a variety of banking services, letting you link your Metal account to your bank accounts with ease.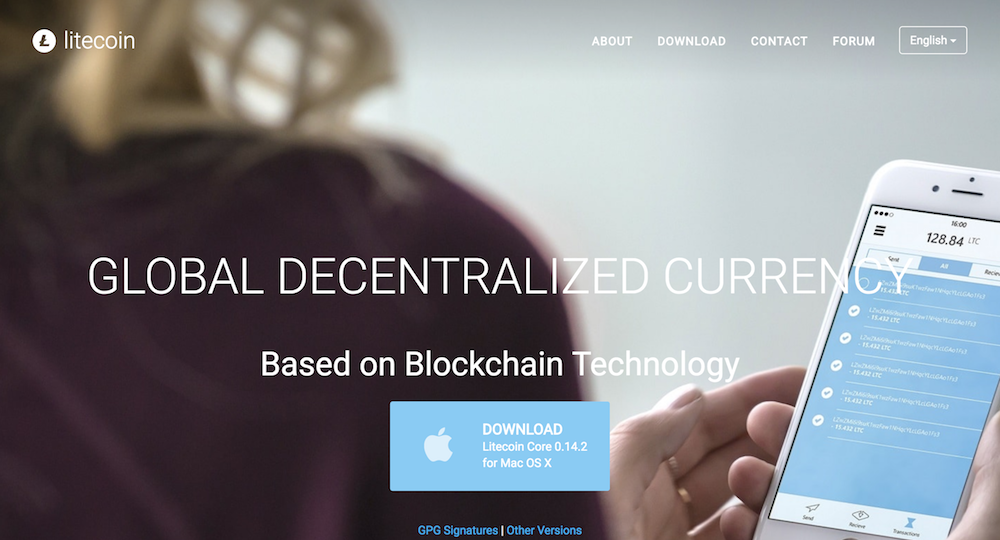 Launched in 2011, Litecoin is one of the oldest and most popular "alternative coins." Litecoin implemented several changes to Bitcoin, such as the Lightning Network and SegWit, creating an enthusiastic audience of supporters and advocates from its launch.
Based on blockchain technology, Litecoin allows for quick and simple transactions with costs of almost zero. Like other cryptocurrencies, it's completely decentralized, without any centralized authority or governing body.
Litecoin trades under the code LTC and has grown significantly in value over the past year, with a market cap of over $2.9 billion USD, as of November 2017.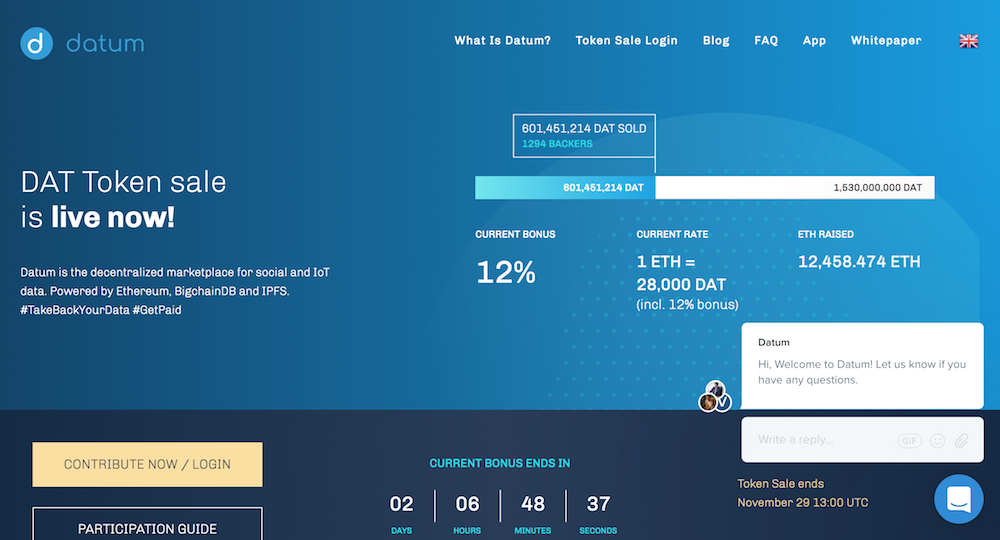 A decentralized marketplace for social and Internet of Things data, Datum (or DAT) is powered by Ethereum. As of November 2017, the DAT token is available through a token sale designed to fund the Datum database and bring the technology to life.
Datum offers decentralized data storage through a series of storage nodes, all of which are run by miners. The miners are paid for storing and providing fast, secure access to data, creating a large-scale network and marketplace for data storage.
Like many other cryptocurrency projects, Datum is still in its early stages, with a demo version of its test network and mobile app available, as of November 2017.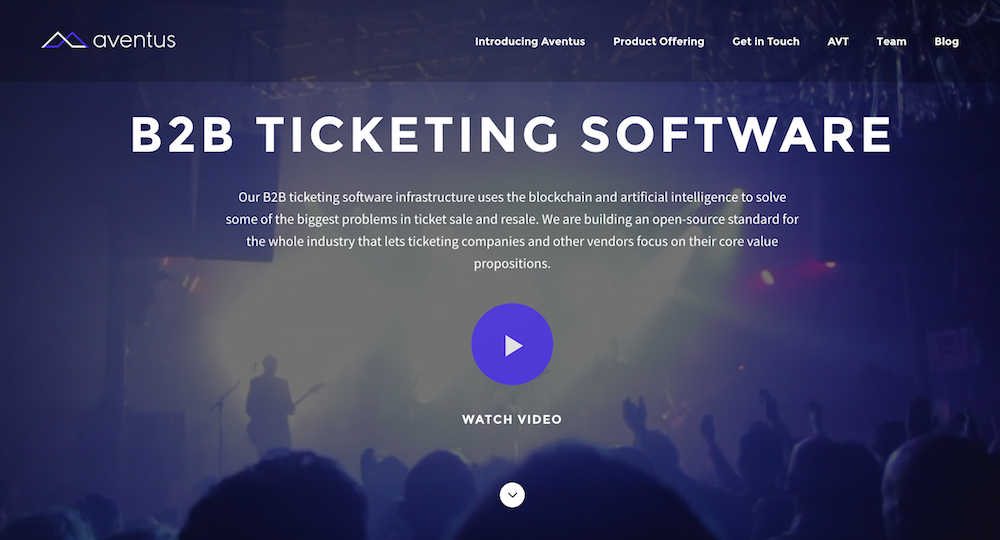 Aventus is a B2B ticketing startup that uses AI and blockchain technology to reduce fraud and black market activity, reduce costs and standardize the process of purchasing event tickets.
Designed to eliminate many of the frequent consumer complaints about online ticket sales, the technology behind Aventus lets merchants create new revenue streams using secondary ticket sales, cap resale prices and visualize data activity as it occurs.
Aventus was financed through a token sale, with the AVT token available from late 2017. As of November 2017, AVT has a total market capitalization of $13.8 million USD.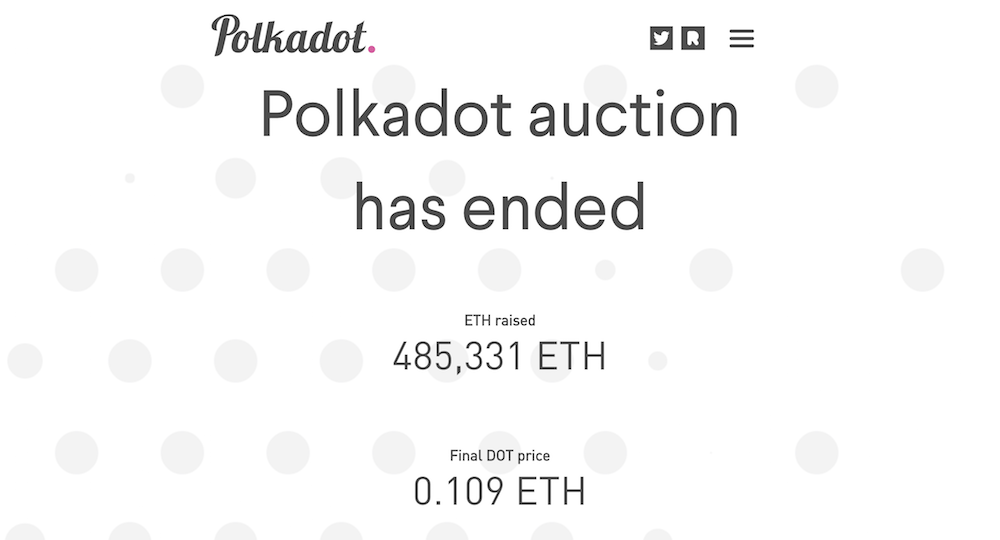 Polkadot is a heterogenous multi-chain technology that's made up of numerous parachains, all with differing characteristics to increase anonymity.
Transactions made using Polkadot are spread across these parachains, creating an efficient, effective network that allows for large volumes of completely anonymous, decentralized data and cryptocurrency transactions.
The Polkadot token, or DOT, is designed to both govern over the Polkadot network, keep the network secure through rewarding good actors and penalizing bad ones, and add new chains through bonding tokens.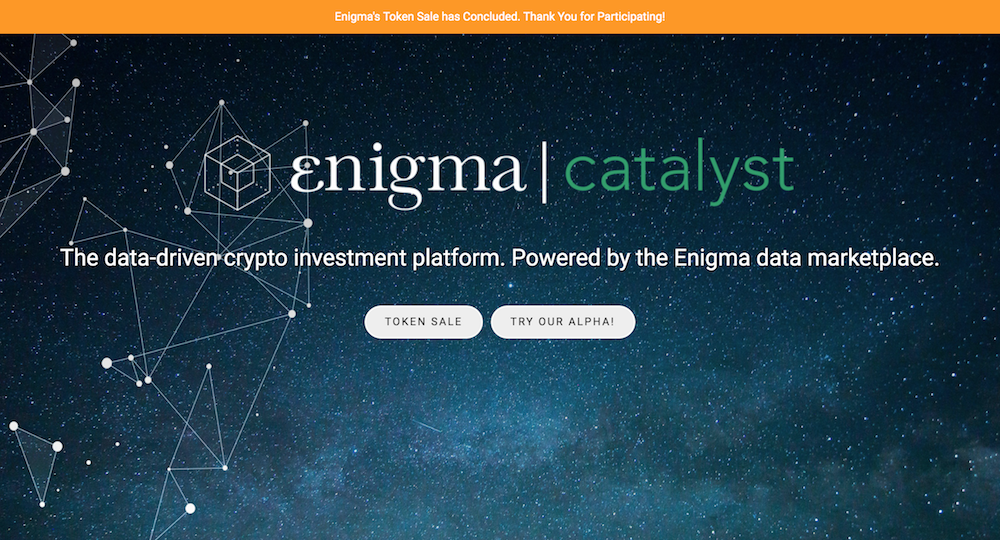 Enigma is a crypto investment platform and data marketplace. Designed to allow users to do quantitative trading of cryptocurrencies, Enigma gives its users the ability to create their own funds and invest in crypto assets through a secure, decentralized platform.
The team behind Enigma includes several well-known venture capitalists. The project sold its Enigma crypto token (ENG) to the public in an ICO earlier this year, but was set back by ICO scammers that took advantage of a security compromise to target investors.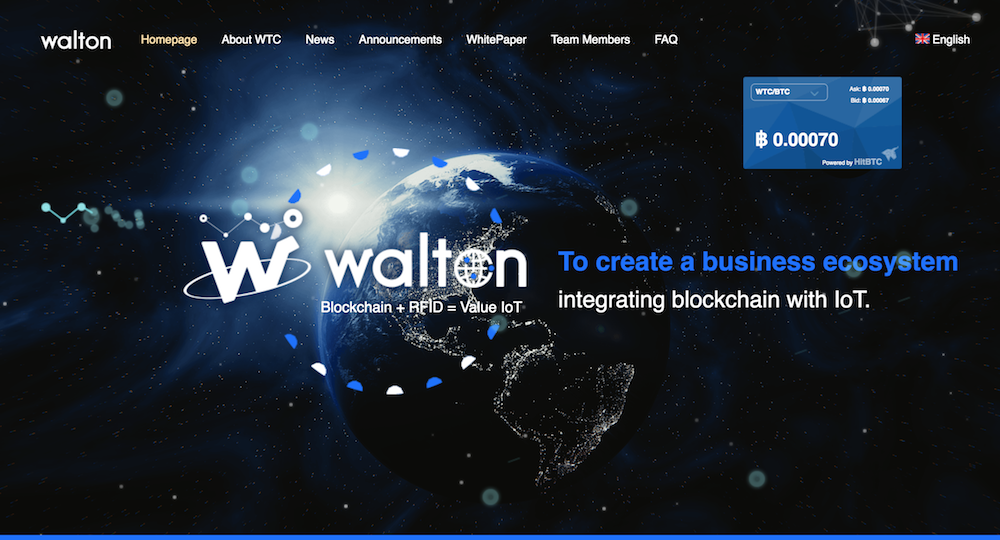 WaltonChain is a Chinese/Korean joint venture that aims to integrate blockchain, RFID and the Internet of Things.
Launched in late 2016, the project ran into some problems after the Chinese government took action to crack down on ICOs. However, it's back on track and appears to be moving forward through its initial phases of development.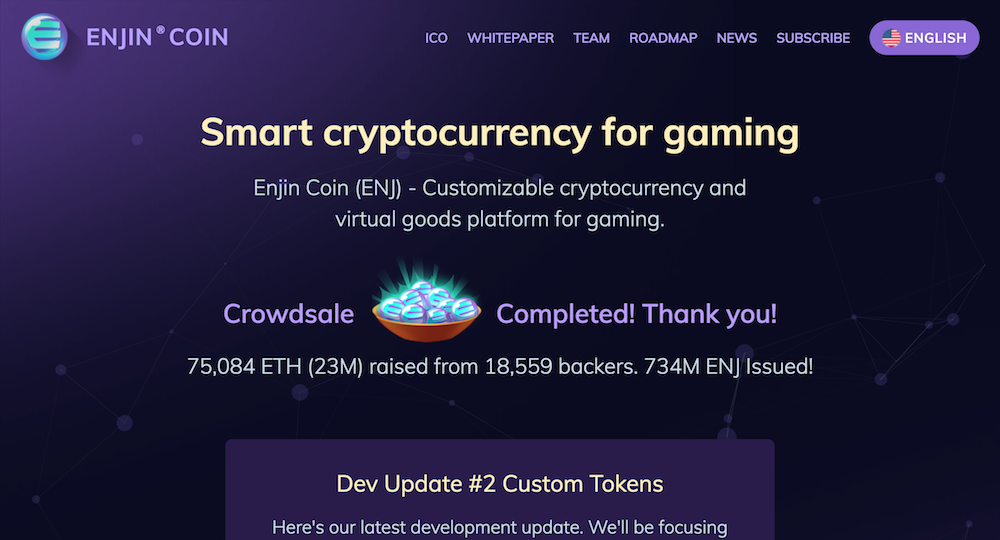 A virtual goods platform and cryptocurrency designed specifically for gaming, Enjin Coin uses the Enjin social gaming website platform to provide a decentralized platform for creating and trading virtual goods.
Enjin Coin is designed from the ground up for the gaming community, with proposed features such as SDKs for multiple languages, true item ownership for users, fraud prevention and an entire goods management system for game developers and content creators.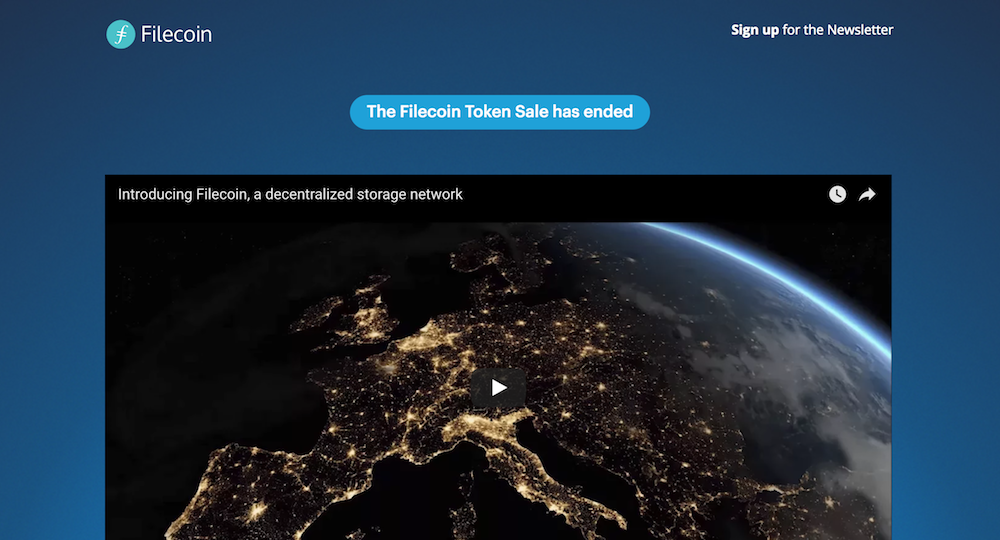 Filecoin is a decentralized storage network that aims to tap into the huge amount of storage space left unused on a daily basis in file centers and hard drives around the world.
Backed by the Filecoin currency, Filecoin lets users lease their unused storage space on the Filecoin network. As storage requests are fulfilled, users receive Filecoin currency, which is exchangeable for USD, BTC and other currencies.
On the client side, Filecoin aims to offer cost-effective storage at a fraction of the price of other cloud storage services while decentralizing the currently server-dependent file storage industry.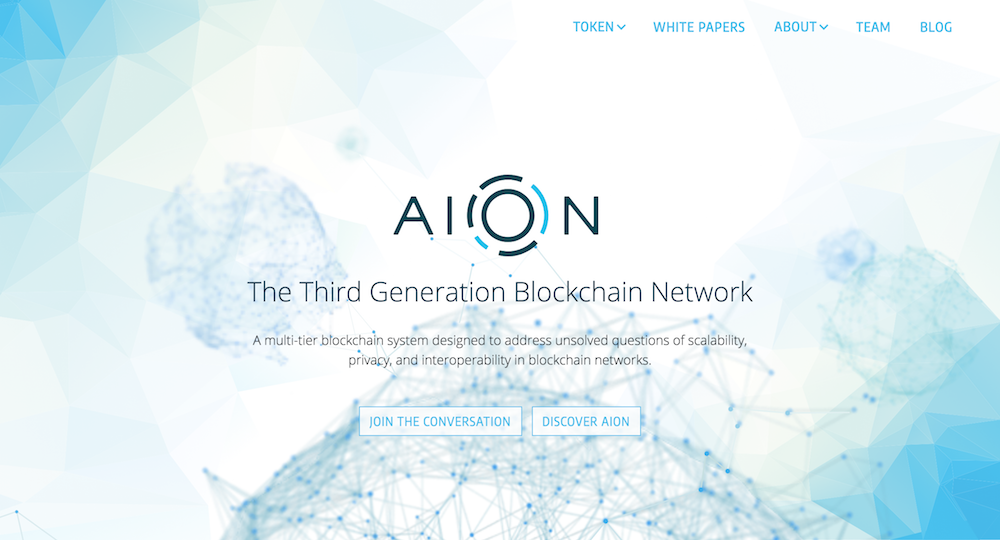 A multi-tier blockchain system that's designed to connect other blockchains together, Aion is built to solve many of the scalability, interoperability and privacy questions raised by previous blockchain technology.
Aion is built around a protocol that allows dissimilar systems to communicate with one another, allowing for transactions to occur between blockchains without intermediaries.
The network is in its early stages now, but the team behind the project plan to enter phase one of development in early 2018, with plans for the Aion Network Economics Paper and third phase of project development by 2019.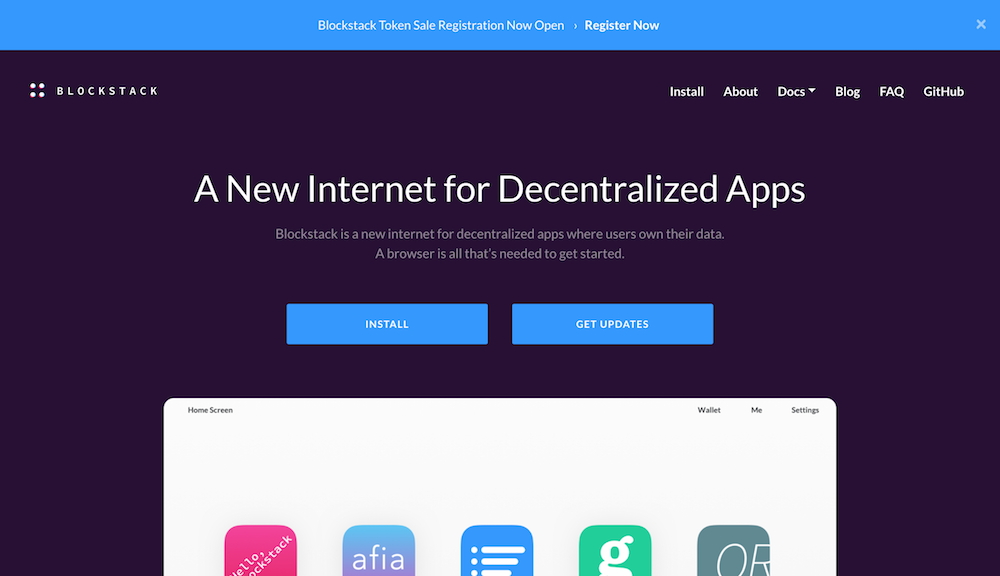 Founded in 2013, Blockstack is a network that's designed to decentralize the application layer of the internet, giving users more control and ownership over their data.
Blockstack is one of the most well known blockchain projects in the ecosystem, with more than 75,000 domains registered and a developer community of more than 12,000 people. It's also a relative latecomer to the ICO process, announcing its token sale in late October of 2017.
Apps such as Casa and OpenBazaar are already making use of Blockstack technology, giving it a more established presence in the blockchain ecosystem than many yet-to-be-developed tools.

I update
CryptoWeekly
, a weekly newsletter with a carefully hand-curated list of the best crypto news, guides and resources.
If you don't want to miss out on what's happening in the bitcoin/crypto/blockchain ecosystem, please consider subscribing (it's free, and you can always unsubscribe with one click).