November 4, 2018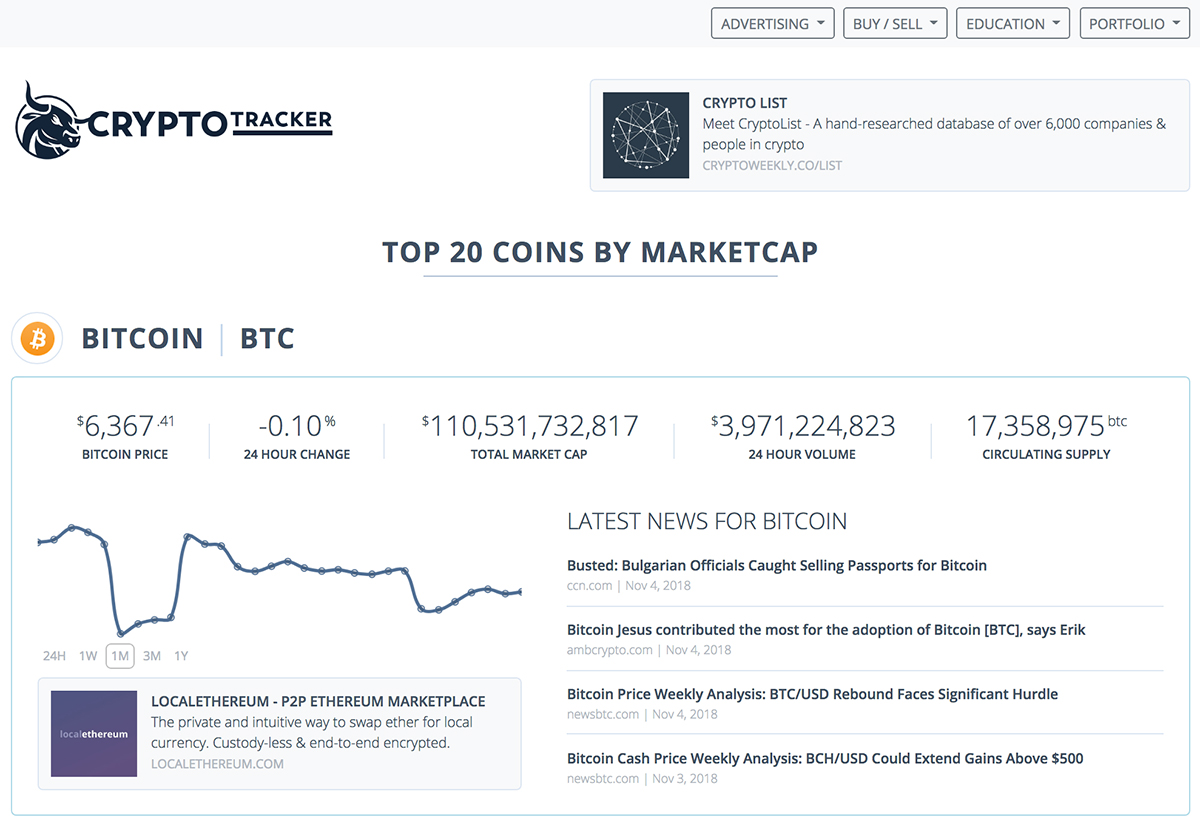 During a late night in Bangkok a few months ago drinking wine with friends, we were discussing how news could impact the prices of cryptocurrencies.
We all agreed it would be cool if there was a site that listed live coin price data alongside live news. After searching Google and not being able to find what we wanted, myself and one of the guys set out to build a site that did just this – provide live coin data with live news associated with each coin.
After many weeks of working on the design, setting up a back-end system, testing and integrating different API's, and securing a great domain name for the project, I'm pleased to introduce the first version of the product at CryptoTracker.io
It was a super fun project to work on and I'm thankful we had some amazing partners who supported the product pre-launch, including:
If you're after live coin data with live news, check CryptoTracker out. We have a great roadmap laid out which will make the site even better to use over the coming months, which we are working on now. With that said, I'm really excited to see the progress we make over the coming months and years.