April 14, 2021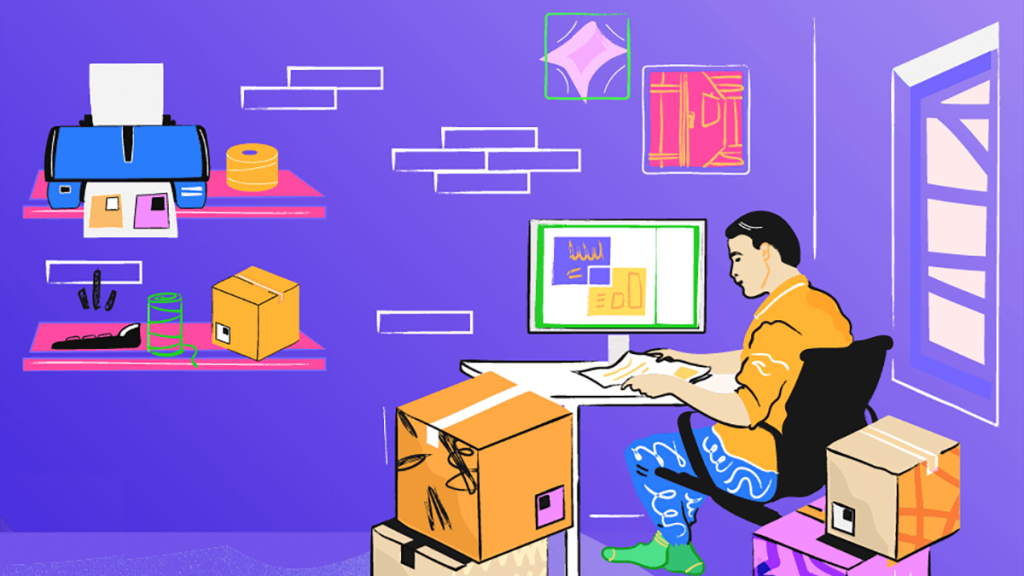 My team at Ecom Weekly, our weekly newsletter covering everything e-commerce, reached out to 16 of the smartest people in e-commerce to find out what trends they see happening within the space over the next 12 months. Here's what they had to say:
In 2020, we saw a huge market shift from bricks and mortar retail to ecommerce and many companies struggled to stay in stock of products. We'll see 2021 be a year where companies start to get their heads above water and start working on new and interesting projects to differentiate themselves from their customers.
In addition to that, there will be a big shift in how ads are created and measured. With a movement towards privacy, it's going to be harder to accurately measure which ads and platforms are doing the best. Those who can have faith in their blended advertising budget will see the most success, but those who live and die by attribution will have to fundamentally shift how they are marketing.
Eric Bandholz – Founder of Beardbrand
___
I see a surprising number of brands starting to cultivate real online communities to drive sales.  Many businesses will say things like "we have an amazing community of customers!" but that's not what I mean.  I mean companies building and nurturing digital communities on Reddit, in private Facebook groups and on their own forum software that drives a meaningful portion (30-50%+) of their revenue.  As Amazon gets more crowded and Facebook gets more expensive (and less targeted) you'll see digital communities that power eCommerce become much more common. 
Andrew Youderian – Founder of eCommerceFuel
___
An API-first mentality will become more important as e-commerce apps realize how critical it is to be plugged into the broader ecosystem.
Sara Du – Founder of Alloy Automation
___
A big trend that I see happening in the ecommerce space is that more and more stores will focus their efforts on owned marketing mediums like SMS and email.  With advertising getting more expensive and less effective each year and organic reach on social media continuing to dwindle,  SMS and email will be the most stable ways to market your online store, personalize your messaging and develop deeper relationships with your customers.  
Steve Chou – Founder Bumblebee Linens & My Wife Quit Her Job
___
Because of COVID-19, seeing a continued acceleration of various services moving to virtual marketplaces, which allow their customers to book services from guided tours to personal training services and cooking classes, and enjoying all these services from the comfort of their homes.
Juho Makkonen – Co-Founder & CEO of Sharetribe
___
One of the biggest trends will be carry-over from last year in terms of consumer purchasing habits; we've not only seen more and more consumers making online purchases, but also a shift where they're buying directly from OEMs (original equipment manufacturers) versus major retailers like Amazon and Walmart. In fact, many of the companies we work with have seen a 300-400% increase in their online orders due to the pandemic!
Building off of that, there is now a trend specific to Extend where we're experiencing an increased interest in extended warranties to protect those purchases. With a heightened awareness to protect products for longer periods of time – and more sensitivity around budgeting due to the pandemic – we are seeing an uptick in warranties. What's also interesting is that we've found just offering the option to buy a warranty – whether they do so or not – has been found to boost consumer confidence and trust with that retailer and thus leads to more sales conversions.
Because of this, the pandemic, and the ensuing shift to digital commerce, the market for extended warranties and protection plans will only continue to grow as we work to make this industry more customer focused and easier to navigate than ever before. Offering an extended warranty as a next-level feature in the modern eCommerce stack has become an essential feature for those looking to compete and differentiate themselves from competitors due to the added value it provides its customers.
Woody Levin – Founder & CEO of Extend
___
When COVID hit, existing trends in remote work, e-commerce, and automation became accelerated. While none of these were invented in the pandemic, all three broke into the mainstream because of it. Simultaneously, no-code became a buzzword, and powerful technologies became accessible to a more significant portion of the workforce almost overnight. This year will be one that's shaped by the culmination of these events. For larger retailers, this means that their online sales will no longer play second fiddle to brick & mortar, while new entrants will find there has never been an easier time to start an online store. And stores on a growth trajectory will efficiently leverage e-commerce automation to scale at an eye-watering pace. 
Aaron Wadler – CEO Mesa by ShopPad
___
Acquiring new customers is expensive and focusing on growing your ecommerce business solely through acquisition strategies isn't sustainable anymore. Leading brands are instead reaping high returns by focusing on their retention funnels— building a relationship with their customers and turning them into loyal shoppers.
As one of the most cost-effective and direct marketing channels, brands are adopting web push notifications to effectively communicate with shoppers. They can re-engage customers who abandon their cart or browser with automated notifications. Instead of sending generic offers, brands can segment their subscribers to send highly personalized promotions based on the shopper's purchasing and browsing behavior.
Shashank Kumar – Founder of PushOwl
___
Subscribe to Ecom Weekly, our free weekly newsletter covering all things E-commerce →
___
2021 will be the year of privacy and consent.
More U.S. states will enact GDPR-like requirements for customer consent and data collection. We may even see federal legislation in this area. 
More control will be given to people as to how and when their personal data can be used for marketing purposes. The recent iOS 14 updates are the perfect example of this tide changing. With less ability to measure the effectiveness of paid ad spend, it will be even more important to invest in owned marketing channels like email/SMS.
Mike Arsenault – Founder of Rejoiner
___
E-commerce has transformed retail in more ways than one and the pandemic has further accelerated the evolution of this space, to meet the rapidly changing needs of consumers. Whether it is personalization or seamless integration across platforms, the world of e-commerce is ever-evolving. Looking at the present scenario, it is evident that Covid-19 has been one of the biggest drivers of the e-commerce boost all over the world. I believe the pandemic has encouraged more people to buy online and skewed the audience pool towards deeper pockets of various nations.
Ankit Garg – CEO & Co-Founder for Wakefit
___
I strongly believe that the trend of heavy shift from Desktop to Mobile traffic for eCommerce will continue to grow. 
Speed will be the main focus, that all marketers will demand from their solutions, and therefore developers will look for solutions that will deliver that.

Core Web Vitals will impact companies that will not comply with it, with decrease in organic reach, more spend on ads, decrease in revenue.

Migrations from monolith platforms to headless will increase, especially among enterprises doing more than $100M / year. 

Bodiless frontend will become a well known, new category and people will stop calling "Head" (Frontend) Headless – Frontend cannot be headless, it is FOR headless backends / CMS and other 3rd parties. 
Patrick Friday – CEO of Vue Storefront
___
More than 3 in 5 consumers in a 2020 McKinsey survey said that a brands' promotion of sustainability was an important factor in their purchasing decisions. 66% of consumers said they would stop or significantly reduce shopping at a brand if they found it was not treating its employees or suppliers' employees fairly. E-commerce brands need to put transparency forefront.
Phoebe Yu – Founder & CEO of  Ettitude
___
Customers who traditionally shop offline exclusively are becoming more and more adept to spending their money online in a post-COVID world. At the same time, these customers continue to seek the conveniences and perks of shopping in a brick & mortar store – namely being able to try items before they make a purchase decision. For e-commerce, addressing customer uncertainty around look, fit, or quality on the PDP will be the biggest opportunity for sales growth, and merchants who invest in innovation here will see the largest returns. 
Donny Ouyang – Founder & CEO at BlackCart
___
The pandemic has changed consumer behavior, permanently. eCommerce growth that was projected to take years to achieve, has become a reality in just under a year. Companies that got into the game early have an advantage, but they are still struggling with providing a satisfactory customer experience and increased acquisition costs. One of the trends I think we'll see is an increased focus on providing customers a more personalized and frictionless shopping experience to increase loyalty.  As a company, we also have our eye on Cryptocurrencies. We're starting to see big players like PayPal dip their toes into the crypto waters. It will be interesting to see how that all shakes out in 2021. 
Craig Fox – Founder of Pinnacle Cart
___
I think there will be a revolutionary change when it comes to branding and sustainability. There will only be room for those companies that are truly committed to making a better world, to making money doing fair trade with both people and the planet.
Maurici Badia – CEO at HANNUN
___
Guided Shopping. We are seeing a huge uptick in the number of eCommerce brands implementing guided shopping initiatives. 
Michael Tutek – Founder & CEO of Preezie
_
Are you interested in getting access to exclusive interviews, guides, and a hand-curated list of the best e-commerce news every week? If so, subscribe to Ecom Weekly, our free weekly newsletter covering all things E-commerce.