September 17, 2018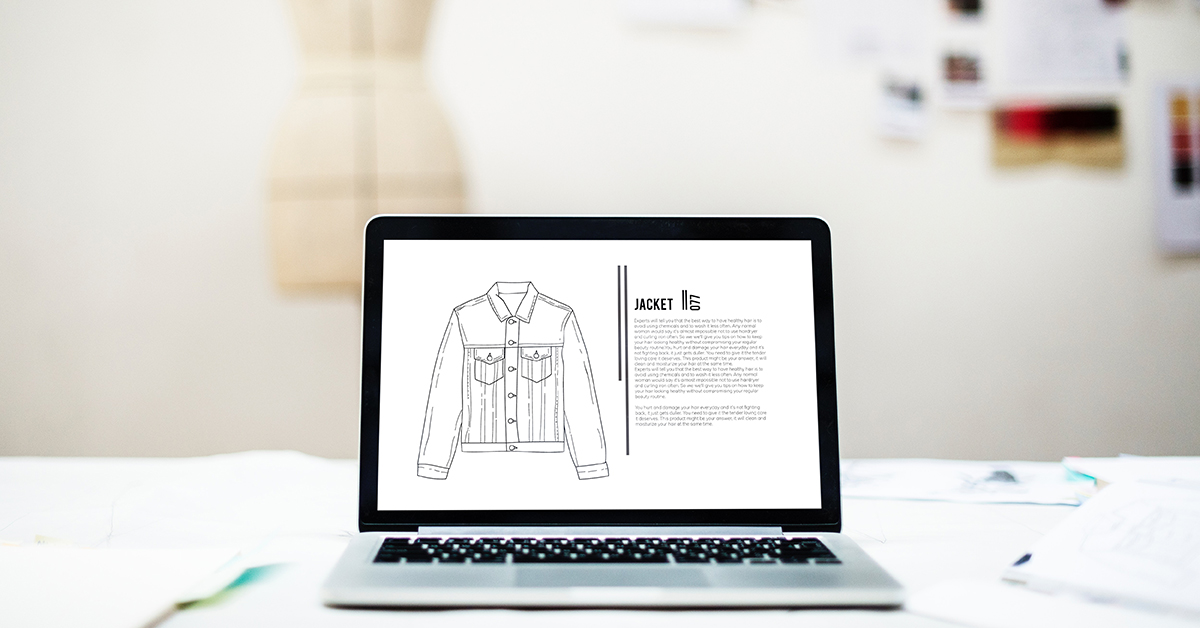 If you're interested in tech and startups in Asia, be sure to check out AsiaTechList – my hand-researched list of 4,000+ fast-growing tech companies in Asia.
With its highly populated countries, dense cities and rapidly growing economies, Asia — and, in particular – Southeast Asia – is rapidly growing into one of the world's most important regions for ecommerce businesses.
From hopeful "Amazon for Asia" startups to smaller, more specialized online retailers, we've put together a list of Asia's 25 biggest eCommerce startups using factors such as investment, sales and potential for growth.
Founded in 2012 by Rocket Internet, Zalora is an online fashion store aimed at customers in Singapore, Malaysia, Indonesia, the Philippines and other Southeast Asian markets. It also operates in Hong Kong and Taiwan.
One of Southeast Asia's most established ecommerce startups, Zalora has gained investment from conventional retailers in many of its key markets, including Thailand's Central Group and the Ayala Corporation of the Philippines.
Indonesian ecommerce startup Sociolla is a one-stop destination for anything related to beauty and wellbeing.
Aimed at the massive and rapidly growing Indonesian market, Sociolla is one of several large ecommerce startups to have popped up in Indonesia recently. The company has secured $12 million in investment in three separate funding rounds since it was founded in 2014.
Based in Kuala Lumpur, iPrice is an online shopping aggregator that lets consumers check and compare prices for electronics, cosmetics and beauty products, fashion and other items from a wide range of Southeast Asia-based retailers.
Built to tap into Asia's ecommerce boom, iPrice provides its comparison services for customers in Singapore, Indonesia, the Philippines, Hong Kong, Vietnam and Thailand. As of 2017, the site featured foods from more than 1,000 retailers across its target countries.
One of Asia's biggest and most ambitious ecommerce startups, Lazada was originally founded by Rocket Internet in 2011. Since then, it's raised investment from numerous sources, including a 2016 partial acquisition by the Alibaba Group.
Aimed at becoming Southeast Asia's version of Amazon, Lazada has grown massively over the last seven years. Recently, Alibaba invested an additional $2 billion into the company, with aims of tapping into the consumer spending Southeast Asia's rapidly-growing middle class.
Based in South Korea, Althea is a cosmetics and skincare products retailers that hopes to grow into one of Asia's top shopping destinations for aesthetic goods.
Although Althea is primarily aimed at the Korean market, it also operates throughout Asia, with websites serving markets such as Singapore, the Philippines, Indonesia, Thailand, Taiwan and even the United States.
Founded in 2015, the company has raised $10.7 million in total investment over the last three years as part of its growth strategy.
Located in Indonesia and aimed at the country's growing domestic market of online shoppers, Bhinneka is a marketplace for all things tech, from laptops and smartphones to digital camera equipment, tablets, TVs and more.
Although it was originally founded in 1993, Bhinneka didn't enter into ecommerce startup mode until relatively recently, raising $22 million in a venture capital funding round in 2015 in order to grow the company's online presence.
According to DealStreatAsia, Bhinneka could become one of Southeast Asia's first ecommerce retailers to go public in 2018.
Headquartered in Singapore, Shopee is another ambitious ecommerce startup hoping to grow into the Amazon of Asia.
An online marketplace for buyers and sellers, Shopee allows sellers in countries like Thailand Taiwan, Singapore, the Philippines and Vietnam to open their own online stores, competing for their own share of Southeast Asia's growing online retail market.
Shopee is owned and operated by Garena, one of Southeast Asia's biggest free-to-play online gaming companies.
Designed to provide "accessible luxury," Reebonz is an online marketplace that lets people buy and sell new and pre-owned luxury items, from high-end wristwatches to handbags, designer clothing and accessories.
Launched in 2009 and headquartered in Singapore, Reebonz operates throughout Southeast Asia. As of 2018, the company operates throughout Southeast Asia and has a team of more than 300 full-time staff.
Run from Australia, the UK and the USA, MySale operates several discount deal websites for markets in Southeast Asia.
Particularly popular in Malaysia, MySale blends ecommerce with the daily deal offerings of sites like LivingSocial. The group behind MySale also operates several additional daily deal shopping sites throughout the Asia-Pacific area, including SingSale and OzSale.
An online shopping marketplace designed specifically for women, Orami offers products for women of all ages, from the latest must-have fashion items to products for mothers.
Orami is one of several ecommerce startups hoping to dominate Indonesia's huge market for female beauty products — an industry that was recently valued at more than $2.2 billion by the Wall Street Journal.
Originally founded as "Moxy" by the Ardent Capital group in Thailand, Orami is the result of a merger deal with Indonesian ecommerce platform Bilna. Orami launched in 2013 and received funding from investors such as Facebook's Eduardo Saverin.
Another Indonesian ecommerce startup, Sale Stock sells mid-priced, modern clothing with free shipping throughout Indonesia. Unlike Orami and other gender-specific ecommerce companies, Sale Stock has a wide range of options for men, women and children.
Founded in 2014, Sale Stock is part of Indonesia's current ecommerce boom. The company has raised $27 million in several funding rounds since its launch and is set to reach break-even in its third year of operations.
Also aimed at the Indonesian fashion market, Matahari Mall launched in 2015 as a competitor to other ecommerce startups such as Sale Stock and Orami.
Like Orami, Matahari Mall has a focus on women's products, offering everything from cosmetics to women's clothing. The marketplace isn't gender specific and also offers clothing and products for men, often with significant discounts.
With $616 million in total funding and between 500 and 1,000 employees, Matahari Mall is one of Indonesia's biggest ecommerce startups. The online side of the business is supported by the Matahari Department Store — one of Indonesia's largest department store brands.
An online marketplace similar to Amazon, Elevenia is a fairly recent entrant into Indonesia's increasingly crowded ecommerce industry. Founded in 2013, the company has taken part in several capital raises, with the most recent a $50 million venture capital investment.
Like Lazada, Shopee and other Southeast Asian ecommerce platforms, Elevenia gives sellers the opportunity to market their own goods online to a huge audience, offering everything from clothing to groceries, consumer electronics and home items.
Described as Taiwan's answer to Fab and Gilt, Citiesocial is a Taiwanese ecommerce startup that sells mid-range and high-end consumer products through a curated catalog designed to give customers the experience of shopping in a department store.
Launched in 2011 as a simpler daily deals platform, Citiesocial changed its focus to its current business model in 2013, cutting back the size of its team and securing investment in the form of two venture capital rounds from investors such as the Alibaba Entrepreneurs Fund.
With a membership of 90,000 as of 2015, Citiesocial boasts some impressive metrics — around 25% of the site's users make repeat purchases on a 45 day basis.
One of several relatively new ecommerce startups aimed at the Vietnamese market, Hot Deal offers a mix of Groupon-style daily deals and conventional ecommerce, selling everything from hotel vouchers to consumer products at discounted prices.
Founded in 2013, the site has a relatively limited public funding presence but boasts between 500 and 1,000 employees. In 2015, just two years after its launch in Vietnam, 30% of Hot Deal was acquired by Japanese outsourcing company Transcosmos for an undisclosed amount.
Aimed at the Singaporean market, ShopBack is a coupons, cashback and discounts startup that offers exclusive deals for a range of online retailers. Using ShopBack, customers earn cashback on any purchase made through a participating retailer that can be deposited into their account.
ShopBack launched in 2014 and took part in three funding rounds, raising $26.1 million to grow its user base and operations. Currently, the company offers coupon codes for more than 1,300 businesses, including local ecommerce giants such as Lazada and Taobao.
Another Southeast Asian startup, Singaporean fashion brand and ecommerce company Zilingo has grown massively since it first launched in Thailand in 2015. As of 2018, the company has raised more than $80 million through four venture capital funding rounds.
Based in Singapore, Zilingo offers affordable, high quality fashion sold online to customers in Singapore, Thailand, Indonesia, Malaysia and Australia — countries that include several of the world's fastest growing ecommerce markets.
Aimed at becoming Asia's largest online marketplace, Qoo10 is an ecommerce company that offers buyers and sellers the opportunity to trade directly in Singapore, Indonesia, Malaysia, Hong Kong and China.
Aimed at B2C ecommerce, Qoo10 looks and feels like a Southeast Asian equivalent of Chinese ecommerce marketplaces, such as Taobao and AliExpress, with everything from fast fashion to affordable home appliances available from a variety of merchants.
Vietnam is one of Asia's fastest-growing ecommerce markets (and one of its fastest-growing economies in general), and ecommerce startup Tiki hopes to become its dominant shopping marketplace.
Competing with Shopee and Lazada, Tiki is a giant consumer marketplace offering a range of goods from a variety of independent sellers. Earlier this year, Chinese ecommerce firm JD.com led a Series C investment round in Tiki worth an estimated $50 million.
Honestbee is an online grocery shopping and delivery startup that wants to make one of every household's biggest purchases — the weekly groceries — quicker, easier and more affordable.
Founded in 2013, the company provides personal shopping and delivery services in Singapore, Taiwan, Hong Kong, Thailand, Malaysia, Japan, Indonesia and the Philippines.
Launched in 2015, Honestbee has also expanded into services like laundry collection, aiming to become a one-stop service provider for a variety of daily tasks. The company has raised several funding rounds, including a $15 million Series A investment in 2015.
Focused specifically on ecommerce, Ninja Van is a last-mile delivery service that makes it easy for online merchants to track their shipments to consumers, receive updates on their status and stay on top of their ongoing deliveries.
Based in Singapore, Ninja Van also operates in Indonesia, Thailand, Malaysia, the Philippines and Vietnam. Earlier in 2018, the company raised one of the largest investment rounds for a Southeast Asian startup, bringing in $87 million from investors such as the DPDgroup.
Founded in 2014, HappyFresh is an Indonesian grocery shopping and food delivery startup that connects consumers with a range of brick-and-mortar supermarkets.
HappyFresh has more than 30 participating supermarket chains throughout Indonesia, giving it a great level of access to one of Asia's fastest-growing markets. Through the HappyFresh app, users can order more than 100,000 different products delivered straight to their doors.
In addition to its home country of Indonesia, HappyFresh also operates its personal shopper and delivery service in Malaysia and Thailand. Since its launch, the company has taken part in three funding rounds, raising $10 million in a 2015 Series A investment round.
Pomelo Fashion is an online clothing retailer based in Bangkok, Thailand. Founded in 2013, the company sells stylish, affordable clothing with a variety of benefits for consumers, ranging from 365 day returns to fast, free deliver on first orders.
Aimed at competing with international fast fashion brands such as H&M and Zara, Pomelo runs frequent sales and offers delivery to several growing markets in Asia, ranging from Thailand to Singapore, Indonesia, and even Australia and the United States.
Headquartered in Jakarta, Elevenia is an ecommerce marketplace startup that offers everything from fashion to beauty products, consumer electronics, sporting goods, home items and more.
Aimed at becoming the Amazon or Taobao of Indonesia, Elevenia has grown rapidly since it first launched in 2013. In 2016, the company secured its second funding round, attracting $50 million from a group of investors including SK Planet and XL Axiata Tbk.
Malaysian fashion and beauty startup FashionValet launched in 2010 and has since grown into one of the Southeast Asian country's top ecommerce companies in its field, operating a hugely popular online store in addition to four retail locations throughout the country.
Impressively, FashionValet has grown rapidly without huge outside investment — the company has taken part in several funding rounds, but fueled its fast, sustained initial growth with just $6.4 million in seed and Series A financing.