June 26, 2018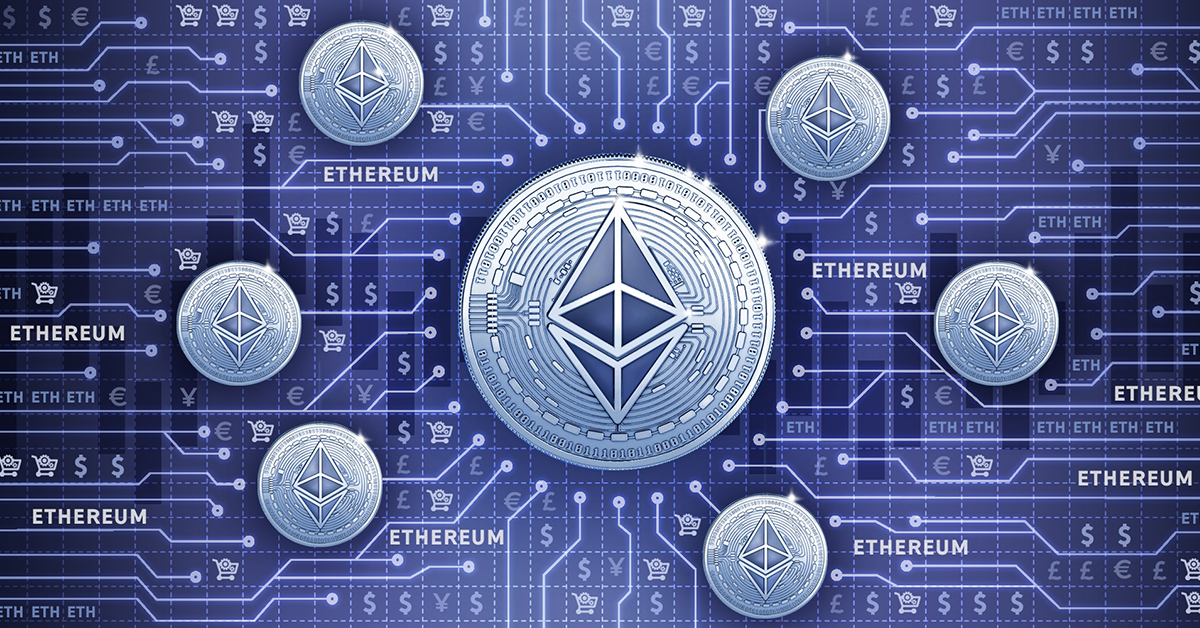 If you're interested in crypto, be sure to check out CryptoList – my hand-researched list of crypto companies, and consider subscribing to CryptoWeekly, my weekly crypto newsletter.
Ethereum is perhaps best-known for being one of the world's largest cryptocurrencies by market cap, but it's easy to forget it's also a fully-fledged platform that's home to some of the most significant innovations in the world of crypto.
Using decentralized apps (better known as Dapps) has become one of the most popular ways to launch a token project, and the number of high-quality Dapps on the market is quickly approaching critical scale.
Today, we'll be taking a look at some of the most innovative Dapps we've seen out there, and explain why you should care. Ethereum is finally coming into its own as a platform, and it's great to see the amount of innovation happening on this front. Ready to see which platforms are the kings of the Dapp ecosystem? let's get started.
uPort is an Ethereum Dapp that aims to provide a decentralized identity for all, with all data stored on the Ethereum blockchain. Users are able to register their digital identity on the blockchain, and use their digital identity to sign and receive smart contracts, as well as use their digital identity to login across a number of 3rd-party services.
The Brooklyn-based startup is looking to turn their platform into a "single source of truth" for the world of digital identities. The core technology of the Dapp, while operating entirely on-chain, can also have functionality that can run off-chain as well.
Ethereum bills itself as the "world's first job platform running entirely on Ethereum, with zero fees". Any user with a MetaMask wallet can sign up for the platform, which is governed by Direct0x and allows jobs to be applied to (and posted) with zero fees. Users are able to complete tasks exclusively in exchange for ETH, and membership in the platform is free.
Most notably, Ethlance is a charter district of the Direct0x Network, which is an organization of decentralized online marketplaces and communities. Unlike many token projects, the team Ethlance has truly embraced transparency, and they issue regular quarterly reports on the platform's progress and key development milestones.
VeChain Thor is a Dapp that allows the authenticity and quality of any product to be tracked all the way through the supply chain, with all product data stored securely on the Ethereum blockchain. The firm was originally a supply chain firm, but it recently rebranded to become a Dapp-first, blockchain-focused startup.
VeChain Thor is unique in that its customers have been using a working version of its product for years. Blue chip clients from numerous industries (including pharmaceuticals, luxury retail, and logistics) are already using the VeChain platform to store and track their product data on the blockchain.
Founded by entrepreneurs Jack Peterson and Joey Krug in 2014, Augur was one of the first widely-known Dapps within the crypto community. The Augur platform acts as a decentralized prediction market, allowing anyone to create prediction markets (and place futures investments on those predictions) with ease.
Augur's network is entirely decentralized and runs on the Ethereum blockchain. It allows users to feed data about "reporting events" (events on which there are predictions) into the platform, which then rewards users with REP tokens in exchange for providing accurate data. Users are financially incentivized to keep data accurate on the Augur platform, and so far, the strategy appears to be paying off.
EtherTweet is a creative Dapp that acts as an uncensored messaging platform run on the Ethereum blockchain. While strikingly similar to Twitter, EtherTweet distinguishes itself from the competition by storing all user messages on the blockchain, and removing all forms of censorship from the platform.
In addition to public messaging, users can also send and receive Ethereum using the service's donations function. As of right now, the platform is only available on a web client, which is primarily designed for power users – the interface is essentially command line-only – but efforts to create a full featured mobile app are already underway.
TenX is a Singapore-based firm that allows customers to use Ether (or other cryptocurrencies) to pay for goods at nearly any retailer or point-of-sale in the world. This is achieved by using TenX's own line of crypto debit and credit cards that link up with its proprietary crypto wallet (which supports all of the top cryptocurrencies). Most recently, the firm partnered with Litecoin to launch a LTC debit card, which will allow customers to use LTC for payment at any point-of-sale that accepts credit cards.
All customer transactions conducted using TenX's technology are recorded on the blockchain, and will be a key part of TenX's forthcoming COMIT Network, an off-chain multi-transaction network that will allow nearly any app to communicate across multiple blockchains.
Munich-based Ethereisc is a platform that's looking to build a decentralized, open market for insurance. Through the Etherisc platform, consumers can purchase insurance policies recorded on smart contracts, which lower overall costs for both insurance providers and customers alike. The Etherisc platform is already available worldwide, and can be accessed through the firm's standard desktop application.
The first major use case for Etherisc has turned out to be its flight delay dapp, which is a decentralized insurance application that can automatically issue policies and pay out for airline insurance claims completely anonymously.
Alice is an Ethereum-based Dapp that enables charities to collect and track their donations directly on the blockchain. The open-source platform allows users to see all of their donations in one place, as well as a transparent view of how their donations were used. Users can also choose receive a refund if a given cause fails to achieve its goals stated on the platform.
Donations are submitted and secured via smart contracts, and each organization that solicits donations on the platform must outline a clear set of measurable goals that must be performed in order to receive users' donations. All donations are executed in fiat, but are tracked on the blockchain using a stablecoin that is pegged to the donations' value.
Singapore-based Everex is looking to create a platform that supports a P2P payment system pegged to fiat. Users are able to transfer, lend, or trade any fiat currency in just seconds, with all transactions recorded on the blockchain. In addition, users with limited credit history are able to participate in a microfinancing program in exchange for limited borrowing capabilities.
As part of its ICO, Everex raised ~$20M in funding, which will be used to accelerate development of the platform and increase hiring for its growing sales team. The firm is also working to build its own form of "crypto-cash", which will run on Ethereum's P2P network.
Aragon is a platform for managing decentralized organizations and companies. Its Ethereum-based Dapp uses the proprietary AragonOS architecture, which allows organizations to seamlessly upgrade to newer versions of the platform. The platform's native token is the Aragon Network Token (ANT) and can be used to make payments on the network, or purchase digital assets within an organization.
Several months ago, the firm released the alpha version of its AragonOS, which features an entirely rewritten codebase, as well as improved voting technology (which allows decentralized organizations to quickly establish consensus around any given topic).