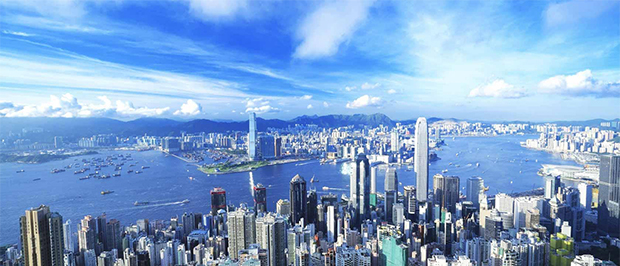 The ultimate guide to incorporating and banking in Hong Kong.
Zero tax, ease of opening up a bank account with the world's leading banks and the ease of claiming offshore status, let alone it's inexpensive, are some of the reasons why hundreds of thousands of entrepreneurs open their company in Hong Kong every year.
I've learned a lot since opening my first offshore company and bank account in Hong Kong way back in 2011, and I'm regularly asked how the process and logistics work.
Who can you trust in helping set up the company and bank account?
Is Hong Kong the best jurisdiction for your business structure and nationality?
What payment processors can you use with a Hong Kong company?
How does the process work? What are the time frames? What should you be aware of?
While I enjoy helping fellow entrepreneurs, I found myself repeating the same answers to the same questions, hence is why I decided to write this handbook.
I've made sure it covers every major aspect of opening up a company offshore, especially in Hong Kong, covering banking options, company structures, payment processors and who you can trust to help you incorporate and manage your new business entity.
My Hong Kong Company Handbook will provide you:
Fast facts on how each offshore jurisdiction is different, with advice on what is best suited for your business and nationality.
A reliable contact in Hong Kong who I've personally been working with for 6 years who can help you set up a Hong Kong company and bank account with ease.
An exclusive discount with my contact in Hong Kong. If you decide to use them, the savings will easily cover the cost of this handbook.
6.5 hours of audio interviews covering international and offshore business strategies with some of the world's leading experts.
Access to current and all future bonus guides
Since publishing this handbook, I've helped thousands of entrepreneurs from getting scammed. Search "Hong Kong Company" in Google and you'll be presented with hundreds, if not thousands, of companies who promise they can help you.
As I learned the hard (and expensive) way, most of these company's are like lawyers: they earn more money off you when things go wrong.
Late filing your returns as they forgot to mention the due dates? No problem. They'll be able to help, as long as you pay them and the authorities heaps of additional and unnecessary late fee's (Yes, this really did happen to me!).
After going through three different so-called "experts", I know work with a team who's a pleasure to deal with. They are on top of every single process associated with my two Hong Kong companies, are extremely knowledgeable and are not crazy expensive.
The Hong Kong Company Handbook
If you've been thinking about incorporating a company in Hong Kong, my short and concise (zero fluff) handbook covers everything you will need to know; taxes, company set-up requirements, bank account options and more.
The handbook also contains 9 in-depth offshore company formation chapters written in an intuitive Q&A format for easy reference, covering the most popular offshore jurisdictions: Dubai, Hong Kong, Jersey, Labuan, Malta, Marshall Islands, Panama, Seychelles, and Singapore.
Bonus guides:
I update the handbook a few times every year (or when a major change comes into play) and every order comes with future bonus guides I publish for free.
How Long Does it Take to Open a Hong Kong Company?
How to Prepare to Open Your Company in H.K
Why Hong Kong is a Great Location for E-commerce Companies
Common Reasons Companies Are Turned Down for Hong Kong Banking
Steps to Ensure Your Company Qualifies for Hong Kong's Tax Exemption
How Hong Kong's Offshore Tax Exemption Works
5 Entrepreneur-Friendly Hong Kong Banks To Consider
6 Payment Processors for Hong Kong Companies
Common Hong Kong Company Incorporation Mistakes
In-depth Second Passport, Residency and Citizenship Guide
A list of the best internationalization resources I've found online
In-depth look at the prospects of outsourcing in Myanmar
14 Minute In-depth Interview With My Contact in Hong Kong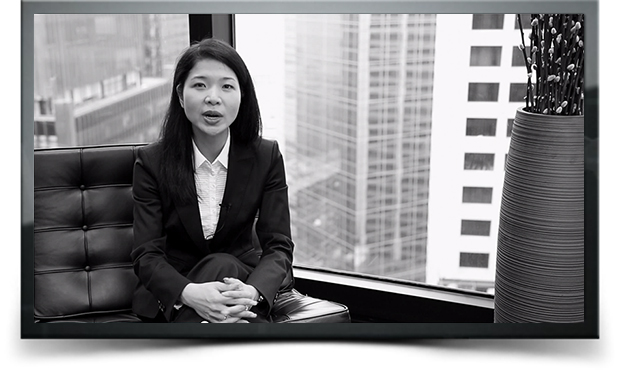 Included with my handbook is an in-depth interview shot in HD with my contact in Hong Kong (shot on location, in Hong Kong) covering the common questions I'm asked, including:
Company name & address requirements
Company structures & processing times
Share capital & all forms of taxation
Company and bookkeeping maintenance
Banking and alternative options
Exclusive Discount
You will receive full contact details of the team I use in Hong Kong with an exclusive discount worth $200 (this covers the cost of the handbook). They have been in business for 16+ years and are always on top of every single process associated with my two H.K companies, as well as being extremely knowledgeable and affordable.
2017 Update: According to the newly announced 2016/17 budget, the Hong Kong government is waiving HK$2,000 off business registration fees for 2016-17, and hence I wanted to confirm this discount is passed onto readers of the handbook (if you decide to use my contact in Hong Kong).
Exclusive Audio Interviews
I've been very fortunate to be able to interview some of the world's leading international and offshore experts.
While I'm not the best interviewer in the world, you'll see I've asked the important questions to make sure each interview is packed with the advice you can use to your advantage.
Here are the audio interviews included (I've omitted the names of the people I have interviewed here due to privacy reasons):
Incorporating Offshore in Malta (17 minutes)
Incorporating Offshore in the BVI (16 minutes)
Incorporating Offshore in the Seychelles (32 minutes)
Incorporating in Singapore (16 minutes)
Incorporating Offshore in Labuan (24 minutes)
Incorporating in Dubai (27 minutes)
Common Questions Regarding Offshore Business Protection (40 minutes)
Internationalization, Second Passports & Offshore Investing (31 minutes)
Offshore Banking (19 minutes)
How to hire tech talent in Vietnam for $400 per month (26 minutes)
Incorporating in Thailand (39 minutes)
Incorporating in India (16 minutes)
Business in Myanmar (20 minutes)
Business in Shanghai (36 minutes)
How to do business in China (23 minutes)
Location Independence, E-commerce & Online Business (27 minutes)
Buy Now – Instant Download
Make sure you incorporate in the right jurisdiction for you and your business and make sure you incorporate with someone you can trust – which will save you thousands of dollars (not to mention time and headaches) later on.
H.K Co. Handbook
$149
Offshore Handbook
HD Video Interview (H.K)
Exclusive Discount (H.K)
Most Popular
+ Bonus Material
$199
Offshore Handbook Package
+ 6.5 Hours of Audio Interviews
+ 12 Bonus Guides
What readers are saying:
"Thank you so much for recommending the team you use, the entire process was super smooth. From the first email to opening a bank account, not a single glitch!!!! Super useful and highly recommended!"
"Our experience with bookkeepers in Hong Kong was very bad until we started using yours."
Any questions?
If you purchase the handbook and find your questions are not answered, please email me personally and I'll help out in anyway I can.
Please note: I've tried to cover everything I have learned in this handbook, and as a result, I can only respond to those who have purchased.