March 26, 2021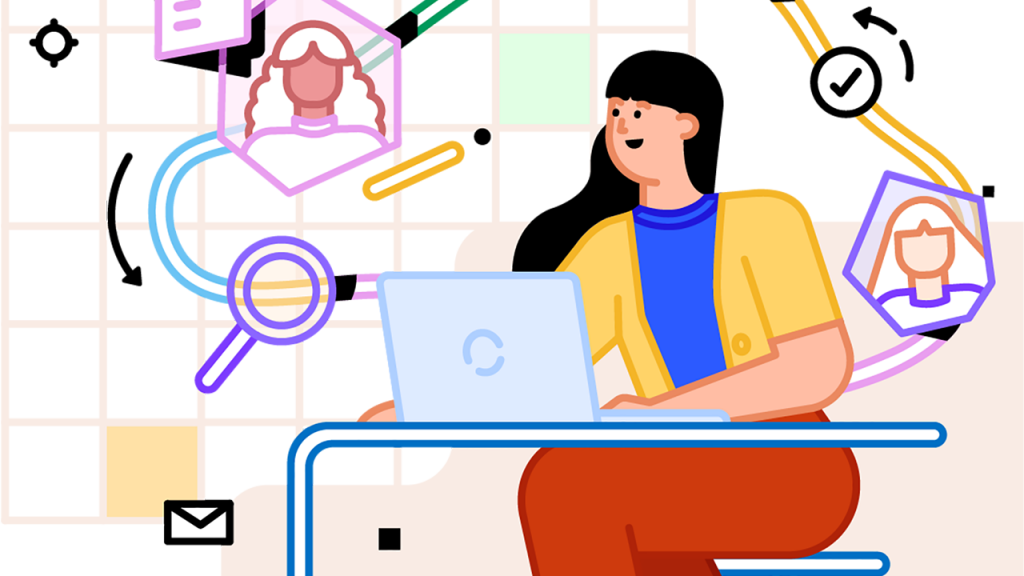 My team at HR Weekly, our weekly newsletter covering everything HR, reached out to 17 of the smartest people in Human Resources to find out what trends they see happening within the space over the next 12 months. Here's what they had to say:
Re-imagining the Employee Experience. Looking to see how we can create engaged, empowered and excited teams in the remote working world.
Gordon Tredgold – CEO & Managing Consultant at Leadership Principles
Part of what I see for 2021 is resetting the foundation for who we want to be as an organization, what we want to be as a function, and what it means to engage meaningfully and at a deeply human level. Additionally, several of the market-leading organizations we're supporting are contemplating a move to a dynamic HR operating model. This is in direct correlation to a broader movement surrounding dynamic teams, thereby eliminating the traditional supervisory hierarchy. These structure and operational modifications will impact every facet of the employee lifecycle, and HR needs to lead from the front.
Mark Stelzner – Founder and Managing Principal at IA
One of the hot topics in HR in the next year will be addressing issues around where will people physically work, and workplace health and safety. The global pandemic has proven that remote working is entirely possible and effective.
Research shows that going forward about 64% of people want to spend some time in the office but not every day. There is also a group who are sick of working from home and can't wait to get back.
The key question is how will organisations respond to this. Will they maintain offices for employees to come in a couple of days a week and what measures will they take to make sure the workforce stays healthy.
Dorothy Dalton – CEO of 3PlusInternational
We're starting to see more movement in the job market again. Those who clung to their positions during very uncertain times are beginning to consider new opportunities. With the vaccine becoming more readily available and reports of new COVID cases declining*, we expect to see more employees plotting (and making) their next career moves. As such, HR departments will have to work harder and explore new incentives to retain their top talent.
In addition, with job opportunities become increasingly location-agnostic, both hiring professionals and job seekers will have the luxury of casting a wider net when searching for their next employee and job opportunity, respectively.
Amanda Augustine – Career expert for TopResume
In many industries, remote work (and remote interviewing) is here to stay. Therefore, I expect to see HR departments continuing to adapt and adjust to this and become more streamlined and comfortable with the remote hiring process.
With the rise in remote work and work-from-home positions, HR and recruiting departments will also have larger candidate pools to choose from. However, this will also lead to higher competition for that talent, since employers from a greater distance may be able to pursue those candidates.
Biron Clark – Founder, CareerSidekick
A couple of trends I have my eye on are hybrid work arrangements and contract roles vs. direct hire. As we see the slow return to non-remote working (post-COVID), I anticipate we will see creative and never-been-seen arrangements that will reunite co-workers and teams while, at the same time, keeping remote options available (since we've proven they work).
But even before we start to see this shift, we're already seeing a rise in contract roles in business areas that you might not expect. Simply put, for companies that aren't yet able to add headcount, bringing great people in on a temp or contract basis can fulfill the immediate business need in a different way — and may position those workers for longer-term, direct-hire roles.
Jenny Foss – Founder of Job Search & Career Consultant
Remote working has slowly grown over the past decade as more employers offered it as a perk. The Covid-19 pandemic accelerated remote work as such a large percentage of our workforce became dispersed out of necessity.
I think the biggest trend we're going to see this year in HR is a hybrid model of remote and in-office workers, and HR teams adapting methods of communication for this model. This might be through a virtual onboarding experience, remote engagement platforms, manager training on how to keep remote teams happy and productive, and adapting other HR processes for remote employees.
Jessica Miller-Merrell – Founder & CEO of Workology
Perceived lack of career growth opportunities is a huge driver of employees being disengaged or leaving the organization. Employers will have to be more creative in helping talent find additional learning opportunities, stretch assignments, mentorship both internally and externally.
With so many pandemic related changes, there should be no shortage of new demands on the business, which can be opportunities for employees to explore and contribute in other parts of the organization. Especially with all the stress and uncertainty of the last year, employees and candidates will value true growth opportunities more than more traditional perks. As the job market heats back up, this will be critical if you want to attract and keep top talent.
David Fano – Founder & CEO Teal
Subscribe to HR Weekly, our free weekly newsletter covering all things HR →
1. Remote Workers: The pandemic has helped employers relearn an old lesson: Thanks to technology, you don't have to limit talent acquisition to locals only. So many companies will make remote work a permanent part of how they do business and search well beyond their backyards for the best candidates.
2. Hybrid Workplaces: Many workers have found they like with working from home. But offices aren't going away after the COVID-19 pandemic ends. Instead, many employers will adopt a hybrid model.
3. Virtual Hiring: Don't cancel your Zoom account. In person interviews will make a big comeback later this year. But virtual hiring practices like video interviews will remain important.
Mac Prichard – Founder and CEO, Mac's List
As organizations look to improve the hiring processes and candidate experience, one area often overlooked is the actual interview. Companies are starting to roll out interview transcription analytics to understand the actual questions that are asked, ways in which answers are given, who does the most talking, whether interruptions occur, whether certain language is utilized or not, more.
This emerging TA tech trend shows promising preliminary results, especially as it relates to gender parity in interviews. "One set of interviews from a beta customer uncovered junior female account managers were getting 5-6 minutes less talk-time in interviews as compared to their male and more experienced counterparts".
Prem Kumar – CEO of Humanly
Digitalised Payments, Decentralised Payments using Blockchain, Massive Reskilling, Boom of Recruitment and Rise of Contractors. 4-day work week.
Pedro Oliveira – Co-Founder of Landing.Jobs and Future.Works
The role of the HR Leader will face more challenges in 2021 than likely any year in recent history as companies make hard decisions about returning to a brick and mortar building or continuing to work remotely, policies on vaccine requirements, and culture improvement initiatives.
The leader who will emerge as the "star" is the one with the conviction and confidence to make decisions because they are in line with the company's brand and story– and not because "everyone else is doing it."
I think you will also start seeing more internal tension as workers face burnout and isolation. Many companies made budget cuts to their Learning and Development arm of HR in April and May of 2020, which could be to their detriment in late 2021 when teams are siloed and disengaged.
I predict "culture" and "community" will be the two buzz words of late 2021 and 2022 as companies once again remember that the way to retain and recruit top talent is to create an environment where people enjoy coming to work and feel stimulated and appreciated.
Sarah Johnston – Briefcase Coach
With so many companies staying fully remote or moving to a hybrid model, the 2021 trend we see the most is focused on employee personalization and how HR can redesign their old processes to better suit their employees' needs going forward.
They'll need to answer: how do we equally support the employees who will eventually work in the office, with the ones who will be 100% remote? Every employee has different needs – and their benefits need to reflect that.
We have seen Employee Perk Stipends come out of as big winner as the means to support employees no matter where they are or what their needs are.
Amy Spurling – Cofounder & CEO at Compt
In 2021 diversity, equity, and inclusion will become a business imperative. We'll see more employers invest in programs that support their entire workforce regardless of age, race, sex, sexual orientation, income, gender identify, and geography.
The pandemic has given HR leaders visibility into their employees' lives and the need to offer benefits programs that provide financial, emotional, and medical support to help them have better lives, inside and outside the office. That is why we believe employer-sponsored fertility benefits will become table stakes for companies in 2021.
Tammy Sun – Co-founder and CEO of Carrot Fertility
We expect Talent Acquisition to become more marketing-led in 2021. Companies will start to adopt a mentality where the candidate is the "user" and the company is the "product". This will result in an increased focus on Talent Brand and top-of-funnel visibility into what the "product" is and how it could benefit the "user".
In addition, as companies expand their talent acquisition globally with the rise of remote work, they will work to identify the appropriate marketing channels to best access remote talent.
Tony Jamous – CEO at Oyster HR
Over the next year, the biggest trends I hope to see becoming standard in business are mental-health support, as well as approaches rooted in organizational psychology. A global pandemic filled with abrupt and unexpected change and grief is a clear reflection that success in the workplace is anchored in a holistic foundation.
Along these lines, I hope every organization prioritizes its focus on employee engagement and all of its core constructs; goal support and feedback are only part of it. Significantly, employee engagement is also highly influenced by wellness, rest, psychological safety, and meaning.
Amy Campbell, PhD – Chief People Officer for Overhaul
1. Establishing Hybrid Forms of Work
2. Attracting The Right Talent
3. Designing A Solid People Strategy
4. Developing Leaders
Ross Seychell – Chief People Officer at Personio
–
Are you interested in getting access to exclusive interviews with HR experts, along with a recap of what's happening in Human Resources every week? If so, subscribe to HR Weekly, our free weekly newsletter covering all things HR.