November 28, 2016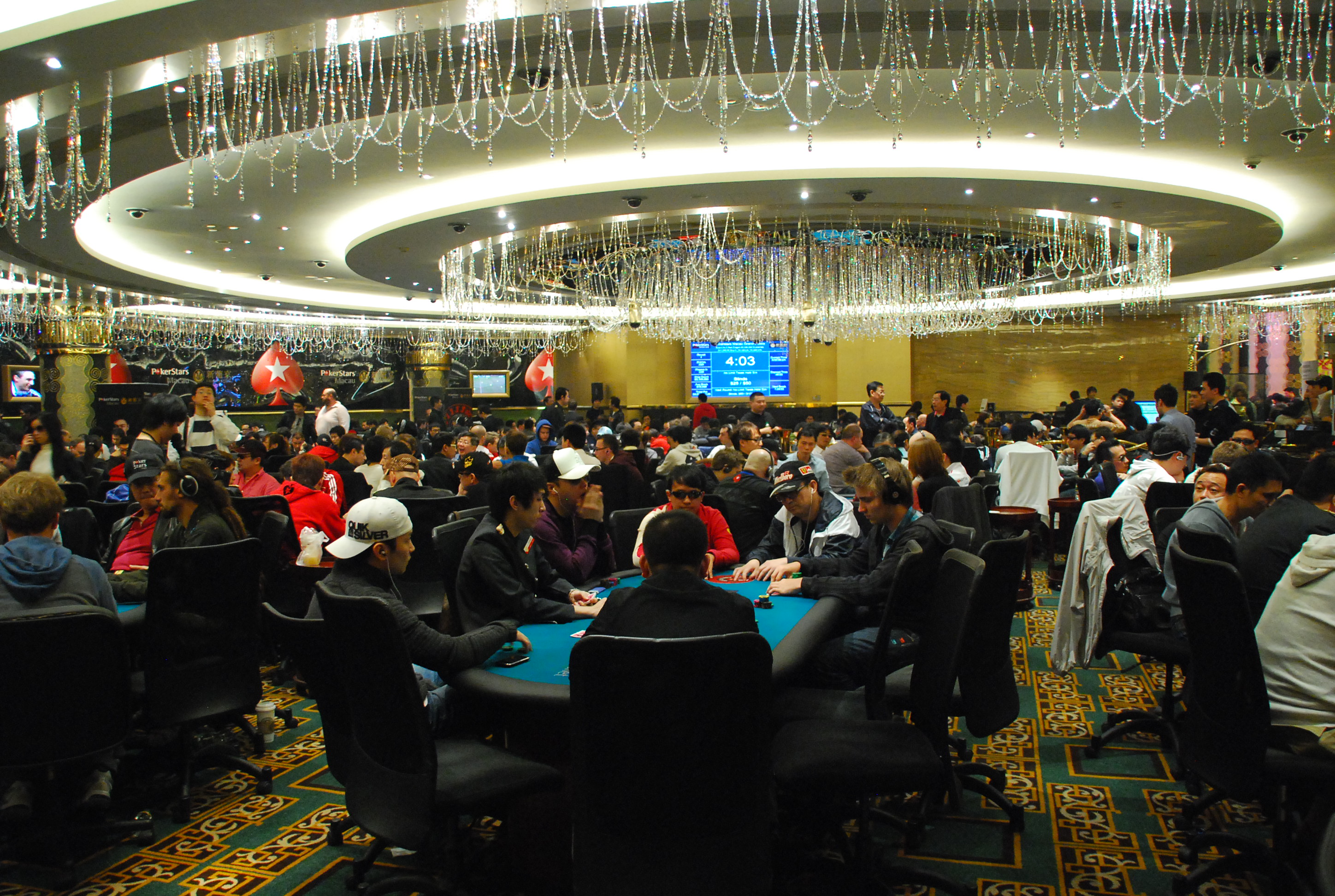 I'm typing this on the ferry heading to hong Kong after a week in Macau playing poker, taking my son swimming, eating far too many oily carbs and constantly being amazed at the wealth I've witnessed at the casinos in Macau.
I venture to Macau on a fair regularly basis to play Poker, although I haven't been for a while since having my boy, I thought now is a great time to share what's it's like visiting Macau as a tourist, as a family and the main draw; the no limit hold'em cash games games.
Getting to Macau
Getting to Macau couldn't be easier. You can either fly into Macau's international airport, get the Sky Shuttle Helicopter from Hong Kong or get a boat from one of the free ferry ports in Hong Kong; Kowloon, Sheung Wan or from Hong Kong's international airport (If you opt for the later, don't leave immigration as the ferry check-in is done from inside the airport terminal).
On this trip I opted for the boat ride from Kowloon in Hong Kong. The journey takes an hour and immigration at both ends is super fast and efficient, taking 5-10 minutes at each end max. There are 2 companies you can choose from; Cotai Water Jet and TurboJet. Both have regular departures and similar pricing.
If you opt to arrive in Macau by ferry, you'll either end up at Macau Outer or Taipa. The difference is only 10 minute's drive away so I wouldn't fuss over this too much (I'd rather sit on a bus for 10 minutes than wait 50 minutes for a ferry going to the closest port).
If you plan to stay in a casino (which I'll come to in a moment), you'll most likely be able to catch one of the regular shuttle buses to and from each ferry port (and I assume the airport) to the hotel you're staying at. They are free of charge and as mentioned above, either take 5 or 10 minutes depending on what port you arrive into and what part of Macau you are staying at.
Where to Stay
If you're visiting Macau to play Poker, it's hard to beat the Cotai Strip – which is a collection of hotels that are linked to each other via walkways, restaurants and shopping malls.
What's great about choosing one of the hotels on the strip is that you'll be within walking distance to 2 of the 3 spots where you can play no limit texas hold'em in Macau; the Venetian and the Poker Stars room located at the City of Dreams.
On this recent trip I stayed at the Sheraton, simply as it's on the strip (where I wanted to stay) and it looked like a great spot for a family to hang out. It was a good choice – the rooms were huge (especially compared to Hong Kong standards), the swimming pools great and the buffet breakfast was huge.
Poker in Macau
There are 3 spots in play Texas Hold'em in Macau:
1. The Wynn
The Wynn hotel and casino is generally considered the best spot in Macau for high-stakes cash games, and it's also considered to have the best facilities, chairs and comfort. I played here on my previous trip but did not visit on this trip, but I hear the stakes are 50/100 with a minimum 50,000 buy-in (HKD). If you're interested in playing high-stakes, The Wynn would be a great place to check out.
2. The Venetian
The Venetian has many cash games, from 25/50 with a buy-in between 2,000 and 15,000 to 100/200 if my memory serves corrected. The chairs here are especially comfortable, and it was mainly a Chinese/Asian crowd when I visited with about 6-8 tables in play.
The Poker Stars Room is situated in the City of Dreams complex, a stone's throw away from the St. Regis and the Hard Rock Cafe hotels. The starting rake here is also 25/50 with buy-ins from 2,000 to 5,000 – which I personally really liked. This is also the only spot where I had to queue, albeit only 20 minutes (I hear this can easily extend to 60 minutes).
It's also worth noting there were many more tables in play (10-15 when I visited) compared to The Venetian and it had a much more of an international vibe. The Poker Stars Room is also the only spot in town who host daily tournaments, many of which are satellites to the Asian Poker Tour circuit.
Visiting Macau with a family
This was my first time visiting Macau with a family and it was a breeze. The huge boulevard type walkways outside the hotels meant it was a pleasure walking outside to gett some fresh air, while the staff in the multiple hotels we visited and walked through we're happy to greet and meet us. We also had no problems in dining at some of the best spots in town.