September 11, 2017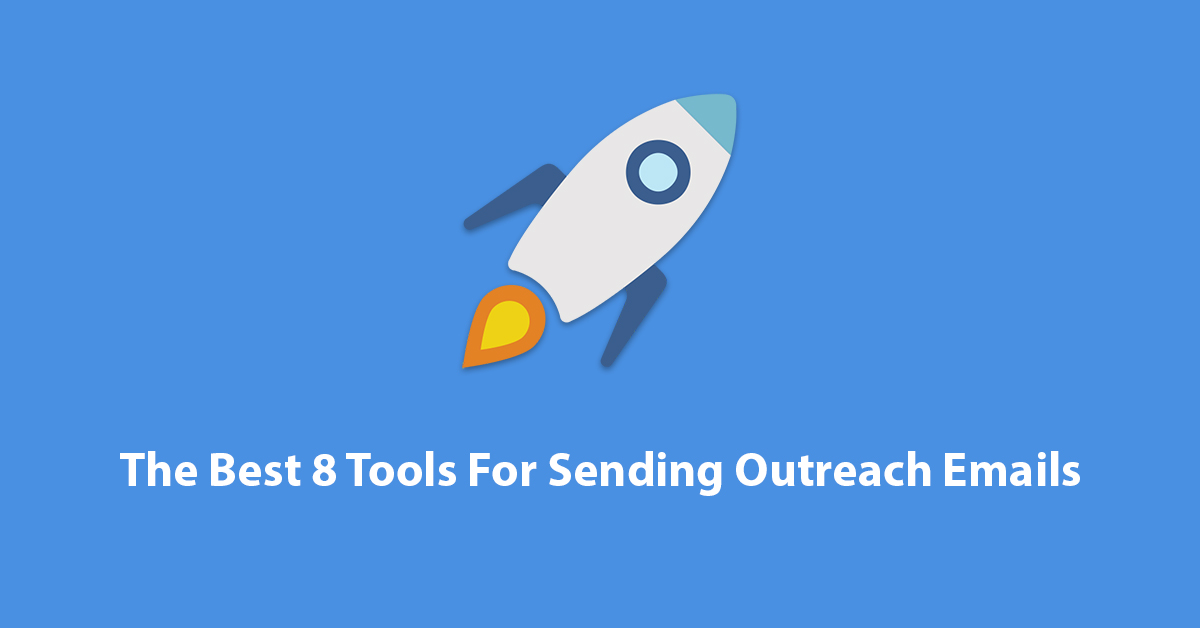 When you've got 50 cold emails to send per day, a lightly customized Gmail inbox is usually enough.
When you've got 500 cold emails to send, things get a little more challenging. Luckily, email prospecting and sales tools like Reply, Mixmax and others make the process of sending and receiving cold emails at scale much easier.
Below, I've listed nine tools that you can use to send and manage outreach emails for your sales, public relationships, link building and other campaigns.
If you use GrowthList for your email outreach, you'll find that these tools can save countless hours compared to reaching out to prospects manually.
Most are available with free trials, letting you test drive them before you decide which tools to permanently add to your email outreach toolkit.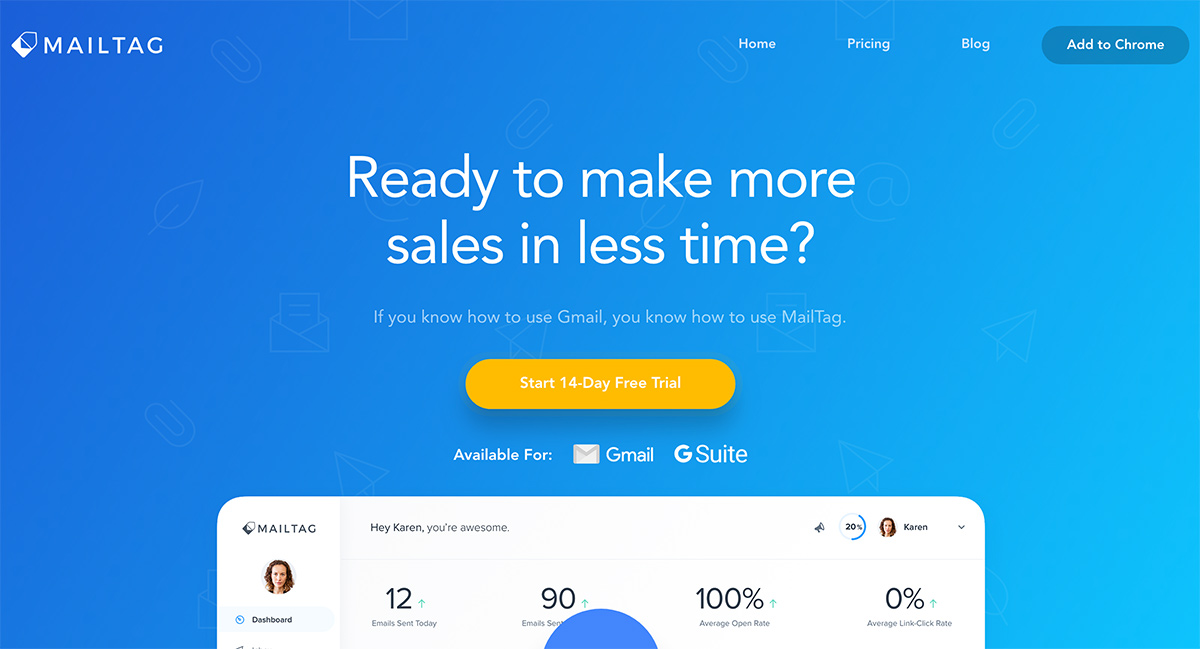 MailTag is a light-weight sales platform for Gmail that lets you know when your sales outreaches have been opened in real-time. Their platform also enables you to schedule your emails and automate your follow-ups.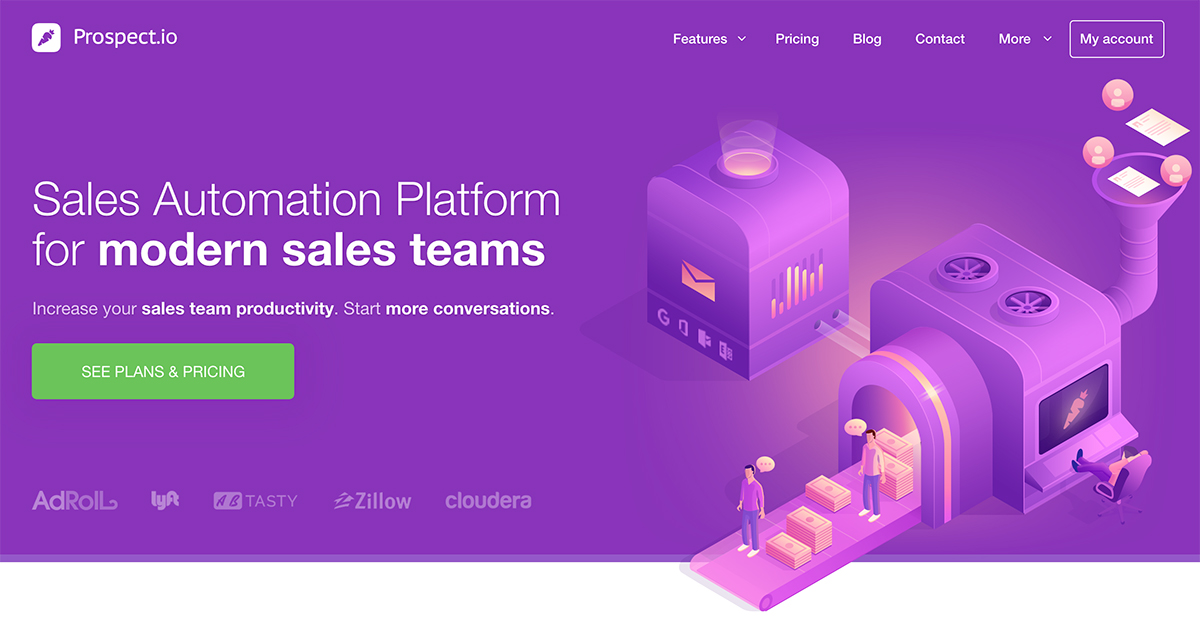 Prospect.io is a simple but powerful tool combining prospecting and cold email automation, accessible in one dashboard.
Prospect.io also offers a cold-email and follow-up sending engine. Simply upload your contact database or choose the list you've created with Prospect, set up an automatic campaign and run it in the background as you focus on closing the deals.
This tool is a great choice for small and medium-sized teams. The pricing is flexible and depends on the prospecting volumes and there are no limist of user accounts per subscription.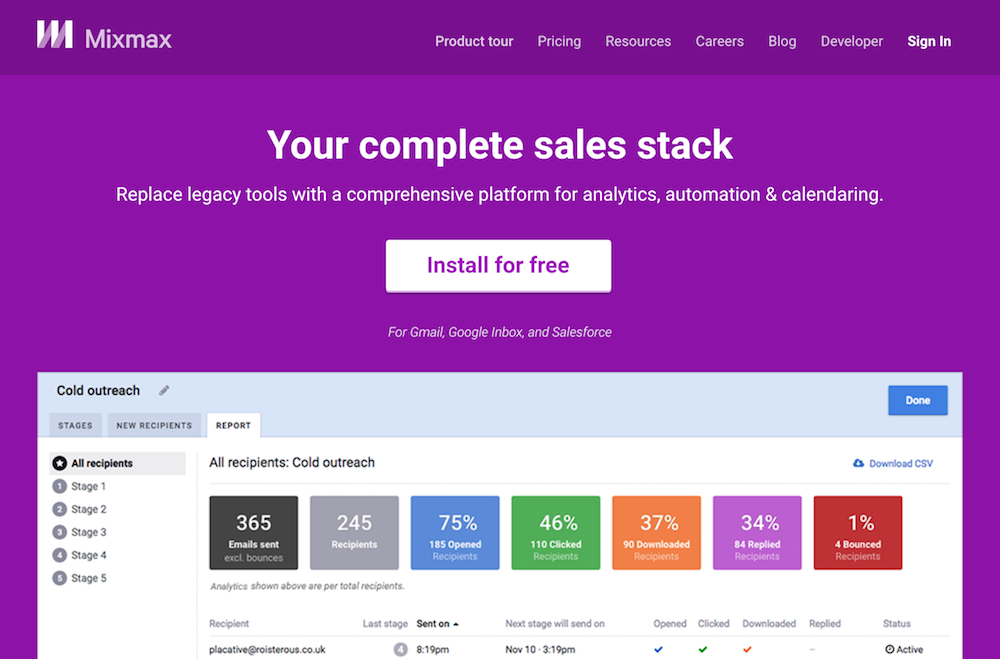 Mixmax is a powerful tool for email-based sales and outreach that includes features like email templates, scheduled email delivery and open tracking.
It also has a great scheduling feature that lets you send a full copy of your availability to sales prospects, letting your email recipients pick the best times for calls, product demos and other meetings.
If you need to make appointments as part of your email outreach process, Mixmax is a tough tool to beat. It also has a bunch of useful minor features like email-based polls and surveys, multiple signatures and an undo send button.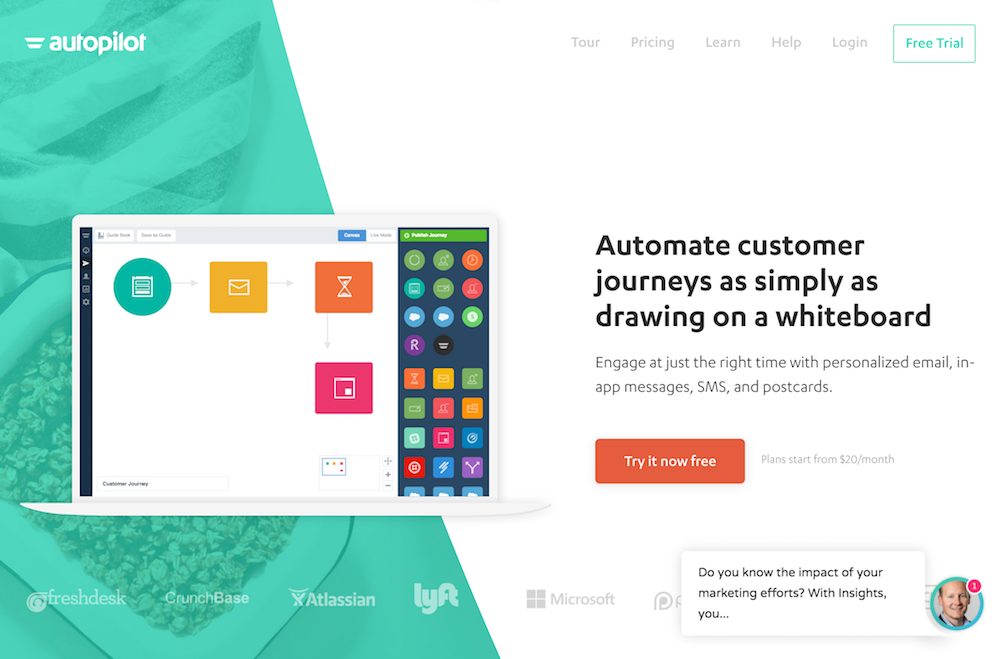 Autopilot lets you automate your email outreach and response process by sending customized, automatic follow-up emails after a prospect fills in a form on your website or responds to one of your cold emails.
It also lets you segment your audience based on behavior or combinations of field values for more targeted, effective prospect and customer lists.
There are also reporting features to help you track progress as people go from sales prospects to paying customers. Autopilot even has a great Insights feature that lets you keep track of your sales progress and stay motivated to reach your monthly targets.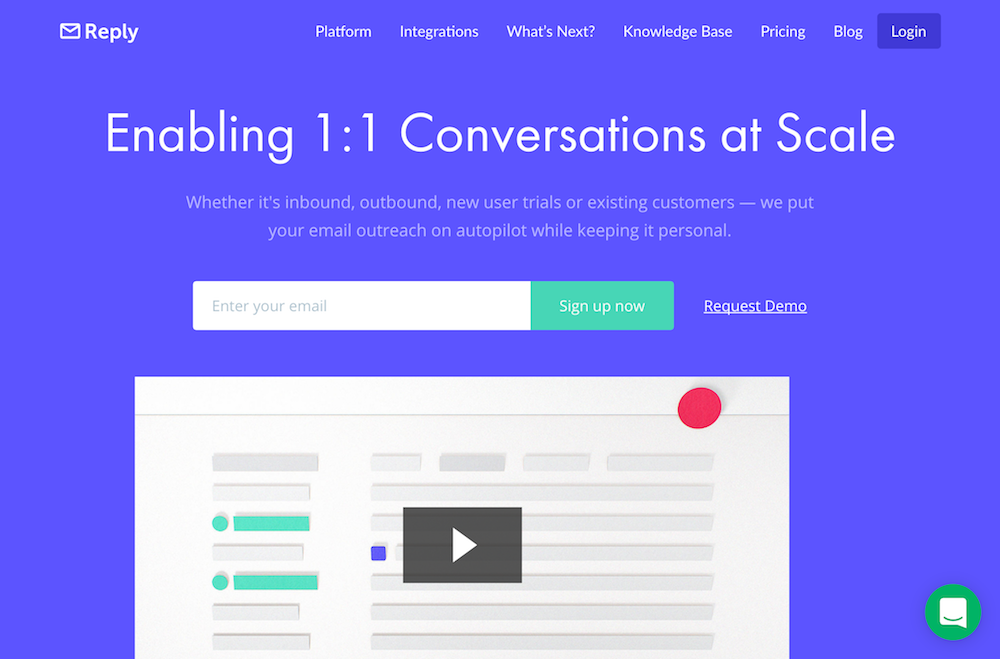 Reply is a lightweight email tool that lets you automate your email outreach process and spend less time writing and sending emails, all while connecting with a larger number of prospects and potential customers.
For outbound sales, Reply lets you automate everything from your initial outreach emails (all of which can be personalized) to follow-ups and responses, saving you time and letting you scale your campaign to reach more people.
For inbound sales and account management, Reply makes it easier to respond to customers by saving your email templates and providing a 360° view of your history with every contact.
Since Reply integrates with Gmail, it's a great tool if you prefer to send emails without using a third-party email client. From Gmail, you can add users to specific lists, insert email templates and save outgoing emails as templates to use later.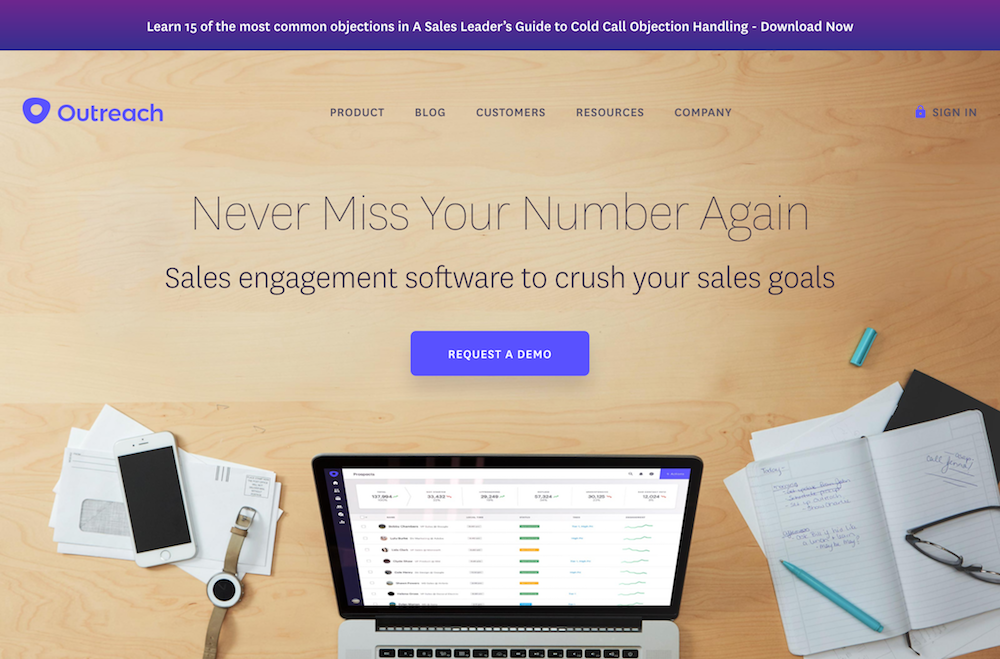 Outreach is a sales engagement platform with several features that will appeal to cold emailers and outreach enthusiasts.
The first is an email automation tool that lets you set up simple email workflows to reach out and respond to prospects automatically, helping you save time and scale your cold email campaigns more effectively.
The second is an email template feature that lets you save email templates and access them as needed from your Gmail inbox, helping you send personalized emails and responses faster and more easily.
Finally, Outreach is designed to integrate seamlessly with Salesforce to help you manage your prospects, clients and customers. If your company uses Salesforce as its CRM software, you'll probably find that Outreach is a natural solution for managing your email outreach.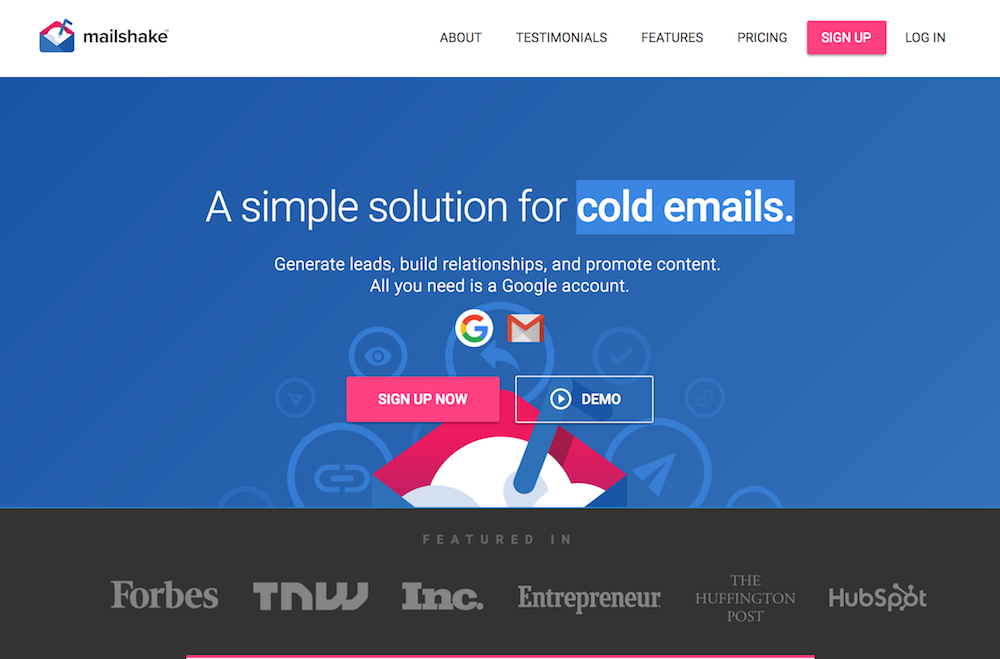 Mailshake is a lightweight but powerful email outreach toolkit that you can manage from your Gmail inbox, letting you optimize your cold email process without having to worry about extra SaaS apps or desktop software.
It includes a great range of pre-written email templates, as well as the ability for you to create and save your own personalized templates for sales, content promotion, lead generation and other objectives.
There are also automated follow-ups, sending controls that let you block out certain hours and weekends to improve your campaign's open rate, easy personalization using merge fields and integration with a huge range of tools through Zapier.
Not bad for a lightweight, simple and inexpensive application that runs entirely from your Gmail inbox.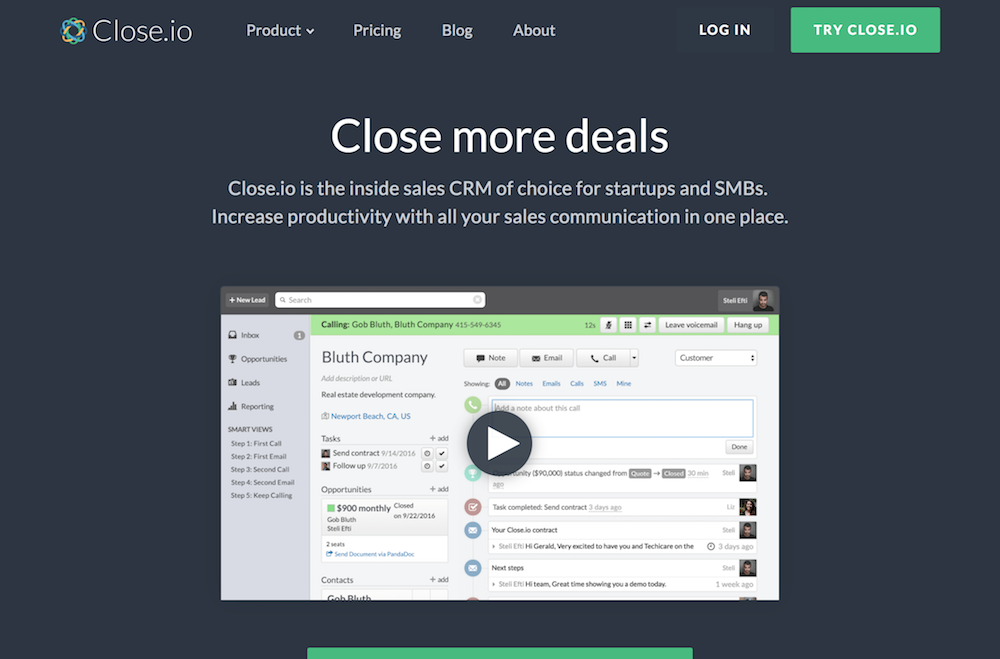 Close.io is a CRM and email tool that lets you manage all of your customer relationships and email communications from one interface.
From an email perspective, the biggest strength of Close.io is its ability to send personalized emails at scale using custom lead lists. In just a few clicks, you can pick a list, select an email template, personalize it with mail merge and send thousands of engaging, effective emails.
Close.io also includes advanced email tracking, showing you which people have opened your emails, the number of times they reopened them, the latest open date and other data that can help you capitalize on follow-up opportunities.
It also has all of the standard email outreach software features, like email scheduling, follow-up reminders and a snooze button that lets you schedule fresh emails to reappear in your inbox at a more convenient time.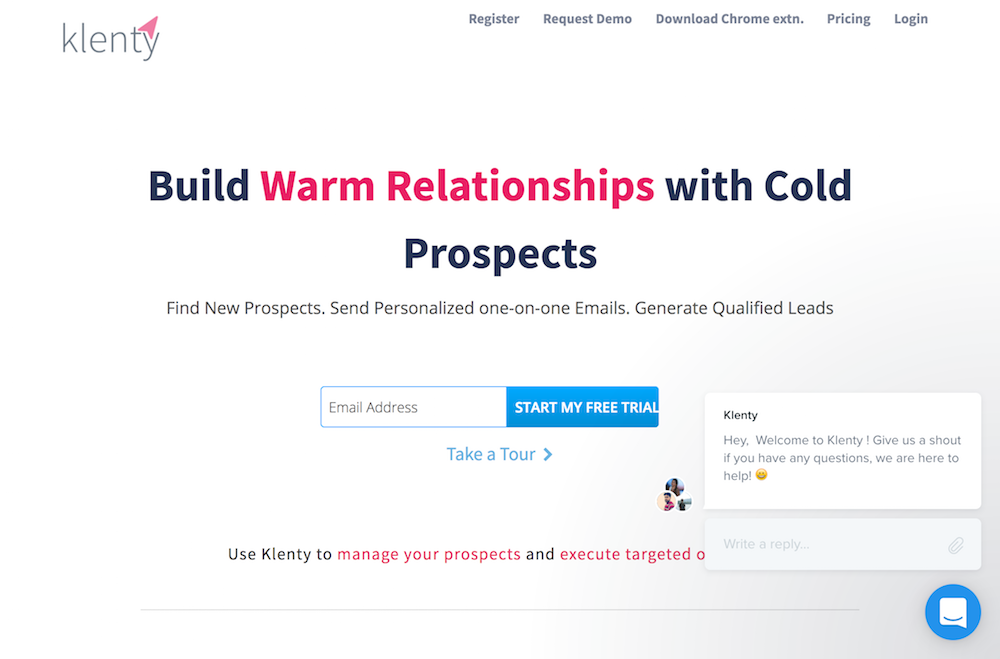 Designed for prospecting, Klenty allows you to send personalized one-on-one emails to your list of sales prospects, automatically update your prospect database based on engagement history and sync effortlessly with your CRM software.
It also includes useful email outreach tools, ranging from an email finder to help you track down and validate contact information for specific people to scheduled emails, automated follow-ups, email templates and more.
Like many of the other tools featured above, Klenty comes with a Gmail extension that lets you access most of its functionality from your inbox. If cold email is a key part of your sales process, you'll want to give Klenty a detailed look.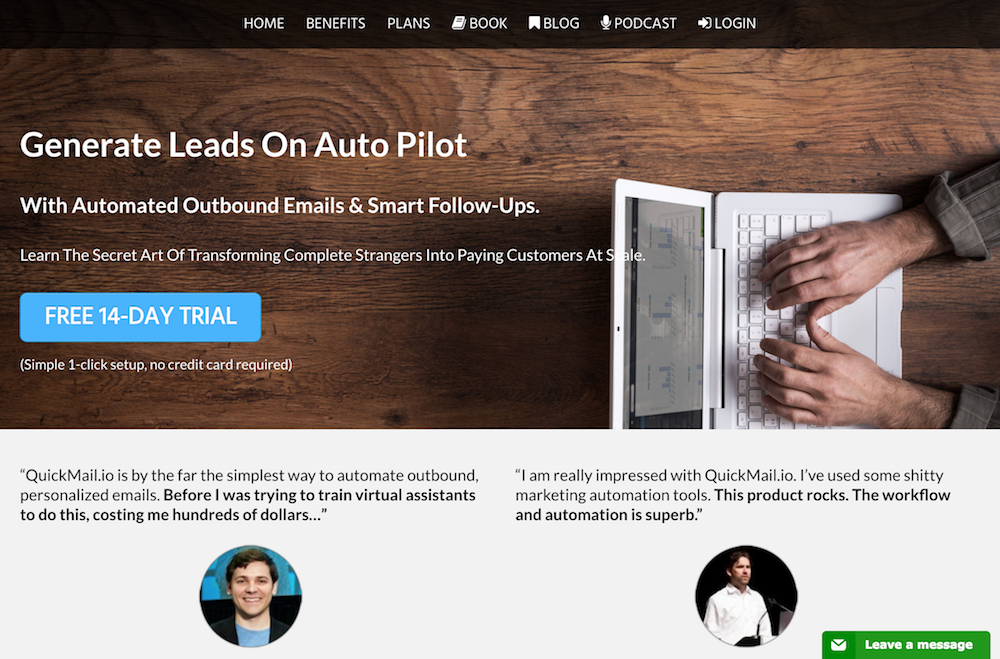 QuickMail.io automates the process of sending and following up on cold emails, with features like custom attributes for simple personalization and advanced reply detection to prevent you from following up with people who've already replied to your outreach emails.
It also includes the standard issue email outreach tools, such as scheduled messages, email analytics and integrations with tools like Gmail, Google Spreadsheets and Zapier.
If you have a large list of people to contact and need a simple but powerful tool to help you get through your list without spending hour after hour writing emails by hand, QuickMail.io can be a seriously valuable addition to your email outreach toolkit.
Ready to start emailing?
All of the tools listed above can help you send and manage your email outreach more efficiently, giving you more time to focus on closing deals instead of writing new emails.
Beyond tools, the second part of the email outreach equation is a targeted and validated list of prospects. GrowthList features 10,000 fast-growing tech companies for you to contact, all with validated founder/CEO emails and social media information.