April 14, 2021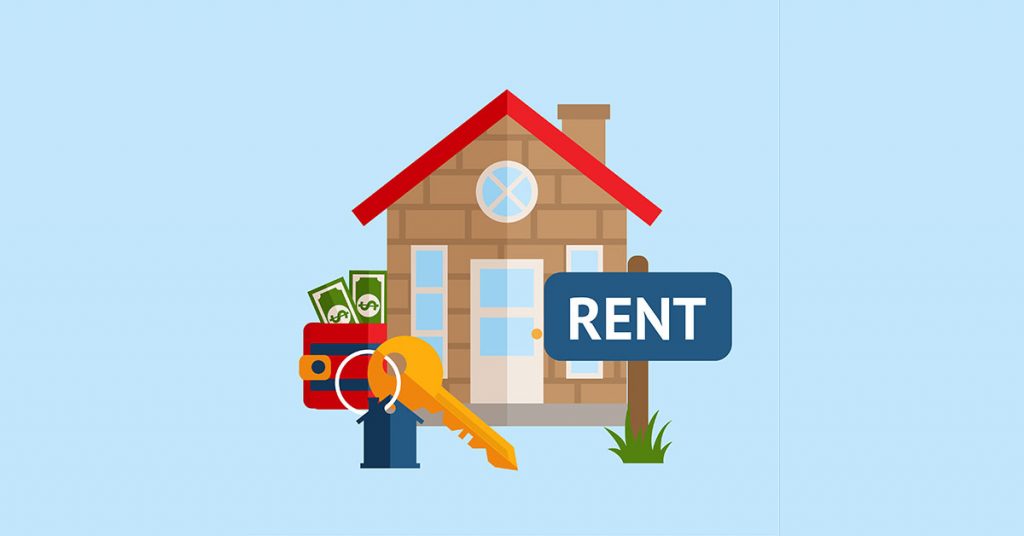 My team at PropTech Weekly, our weekly newsletter covering everything happening in real estate right now, reached out to 19 of the smartest people in industry to find out what trends they see happening within the space over the next 12 months. Here's what they had to say:
PropTech is going to have a big year!
The pandemic has forced everyone to rethink how they work and demonstrated to companies that there is more than one way to build a workplace. There has been so much inertia in the commercial real estate industry for decades. Now, as hundreds of millions of people come back to the office, companies have no choice but to rethink their workplace. Software, hardware products, and technology services are the only way to make this happen.
PropTech is going to have the wind at its back from entrepreneurs and investors to help usher in the future of work, live and play.
Justin Bedecarre – Co-Founder and CEO of Raise
___
Community engagement is more important now than ever before. As residents spend more time at home, the demand for products that enhance in-building experiences will continue to grow. Properties that are able to offer unique and tech-forward community experiences to potential residents will become more competitive in the market.
Fatima Dicko – Founder & CEO of Sugar
___
The PBSA sector has grown at an incredible pace and remained resilient throughout the pandemic. With international travel restrictions likely to cause issues for the foreseeable future, operators are looking to attract domestic student tenants and are increasingly able to offer a better experience and compete on value-for-money with the HMO market. 
We expect proptech to fuel this continued growth of PBSA and to become core to the overall experience, which starts long before a student arrives with their suitcases. With disruptive pay-as-you-go business models, WFH-friendly access and efficiency at heart, proptech will be ever-more essential across PBSA and the wider real-estate sector.
Lydia Jones – CEO at Housemates
___
It's just so odd to say, but many agents and brokerages don't have modern sales pitches and presentations — most use paper and/or don't have the materials needed to reach their leads and customers digitally.
Agents and Brokers must be able to build and nurture relationships and connections "virtually" in order to be successful and stay relevant. The pandemic has shown us that this isn't an oxymoron, it's simply the new way of doing business — and PropTech will provide the tools and platforms to make that happen.
Mark Choey – Founder of HighNote Labs
___
In 2021, I see the struggle between "industrial real estate" and local real estate coming into clearer view.
Industrial real estate looks to bring a more predictable and standard real estate transaction to market by automating as much of the transaction in software and employing real estate agents in big companies. This should achieve efficiency though will probably limit personal experiences and connection for what we all know is a highly emotional and life-altering purchase.
Industrial real estate doesn't act like a local agent. It's about margin and appeasing investors. Clicks without empathy is the game.
Local real estate must achieve a more pleasurable and standardized real estate transaction through better digital tools and the unique insight that independent real estate agents provide. I call these agents the local mayor of each community. As these tools continue to develop, this type of agent that makes use of them will be unmatched in what they can provide for their clients
Great local practitioners know the idiosyncrasies of their communities. The lovely hidden gems, the unique parks, the great bus stops and the amazing deals. The unique HOA items and the great lenders who close on time, every time. We live in a world where the detail and personalized approach matters. When that agent also uses the best technology and national partners to be productive, they then have time to focus on helping people in their community.
Industrial real estate? It's a trend that we will see fade as we enable great local agents that provide technology with humanity.
Greg Schwartz – CEO & Co-Founder of Tomo
___
New methods to support customer engagement and experience will become an emphasis for organizations supporting their homeowner customers and their agent and broker communities. This trend extends beyond the immediate transaction with the customer and takes it throughout the homeownership lifecycle to create a valuable long term relationship. By creating valuable engagement in helping customers manage their property, this enhances the relationship with real estate brands and brokers with their agents for long term retention. Trends to re-engage with customers in an ongoing digital relationship beyond an initial transaction will be the key to a long lasting relationship.
Elizabeth Dodson –  Co-founder of HomeZada
___
In residential real estate, I see a trend towards wood as a construction material. Manufacturers are rapidly increasing their capacity despite the fact that the prices for wood for construction are constantly rising. More and more market players are also piloting with circular processes. 
In 2021 I hope that Net Zero houses will receive increasing attention & Net Zero portfolios will create a new asset class.
On the regulatory side, I expect that governments will announce higher CO2 taxes and the pressure for minimum energy performance standards will increase. 
Also, we will see a public funding wave for energy efficiency in buildings all over Europe.
Emanuel Heisenberg – Co-founder & CEO at Ecoworks
___
A major shift towards the online property transaction. Not just the legal process but the entire customer journey from start to finish for sales and lettings. Covid has forced the rapid acceleration of this, with people obliged to do business from home. The agent will maintain his/her central role as adviser, but he/she will be overseeing a digital process, not the existing analogue process heavily dependent on phone calls, emails, face to face meetings, paper documents and wet signatures. We will see the emergence of the 'agile agent', a remote, independent agent, digitally equipped able to handle a large volume of fast transactions using only their mobile device and their expertise. Offr is at the leading edge of this transformation.
Robert Hoban – CEO & Founder of Offr
___
Covid definitely accelerated the trend, and it continues more than ever. People feel much more comfortable buying homes without physically seeing them. virtual/3D tours, automated ways to make an offer without downtime, all essential for people to buy homes.

New technologies allow people to get instant access to homes, accelerating the process for them. Automating as many parts of the home buying process so people can focus on getting into their new home is critical.

The emergence of more technology "proptech" stacks will give homebuyers choice, and break away from the status quo and traditional way of buying a home.
Arian Abdulkader – Founder of Nexme
___
Subscribe to Proptech Weekly, our free weekly newsletter covering all things Proptech →
___
CRE Transactional Tech has proved vital during the pandemic, as investors cannot travel much outside their homes but want to continue buying and selling commercial real estate. Tech platforms that provide greater transactional efficiencies and transparency are key to dealmaking in 2021. For example, the ability to scour the CRE market in real-time for all available assets within a property category can make or break an investor's returns. Reliable data vaults matter. The ability for a seller to quantifiably track a broker's market activity in dashboards raises that seller's confidence, so he better understands the market and its real-time pricing of his assets.
Camille Renshaw – CEO and Co-Founder of B+E
___
Suburban SFH market will be booming with millennials moving outside of the main cities; new houses will be smaller, more efficiently planned and meeting net zero energy & other sustainability standards.
Slava Solonitsyn – Co-founder and CEO of Mighty Buildings
___
Three main trends I think we'll see over the next year. 
Consolidation of technology platforms. Several great products on the market that can make great bolt on solutions for larger, more established, PropTech players.

Coworking as an amenity. With an increase in remote work for the foreseeable future, I would imagine that apartment developer will begin to include common coworking space within a building so residents are not confined to working in their small apartment space. 

Increasing office amenities. Remote work has had mixed results, but companies that want an in-office presence are now competing with talent who can go to an all-remote company. The office amenities will definitely come in to play.
Aaron Letzeiser – Founder of Obie
___
More automation of legacy processes on both residential and commercial sides. 
Manu Bhagatjee – Founder & CEO of HouseStay
___
From our point of view and concerning our market (Home construction and remodeling in Europe and North America), we can see a new issue concerning remote selling. More and more customers are OK to buy housing projects without any physical meeting and professionals need to adapt their tools.
Mickaël Keromnes – CEO at Cedreo
___
The combination of continued remote work balanced with necessary in-person construction activities will enhance the adoption rate of cloud-based collaboration platforms. The historic reliance on  Excel-based tools, which offer little transparency or accountability, will further diminish as project teams incorporate better automation technology into their processes to enhance efficiency and reduce human error.
Tommy Linstroth – Founder of Green Badger
___
More money and automation coming. 
Jarred Kessler – CEO at EasyKnock 
___
It's hard to say what a year looks like, but in the immediate future, I think we can expect to find increased momentum in the continued disintermediation of capital markets brokerage and investment sales.
Blake Janover – CEO of Janover Ventures
____
The general trend I do see is the shift from fixed costs to variable costs. What once was sold, and felt, as a fixed cost, nowadays becomes a cost on consumption.
Our pricing is the perfect example. Instead of charging a fixed amount no matter what, we charge 1% on the collected rent each month. You do not collect rent? You do not pay. We bet on our clients, and they bet on us.
Mattia Raffaelli – CEO & Co-Founder RoomMate
___
With most emerging markets having the lowest inventories ever, most homebuyers are looking for alternatives such as building a home.

As COVID comes to an end and major markets like San Francisco open back up, you'll see the mass exodus slow down and an increase in young people moving back into the major cities. Causing a rise in apartments and commercial spaces.

With COVID causing people to value their home and space more, there will be a rise in people moving into communities and a rise in the concept of micro-communities.
Nicholas Donahue – CEO and Co-Founder at Atmos
_
Are you interested in getting access to exclusive interviews with Real Estate experts, along with a recap of what's happening in Real Estate every week? If so, subscribe to PropTech Weekly, our free weekly newsletter covering all things PropTech.