March 24, 2021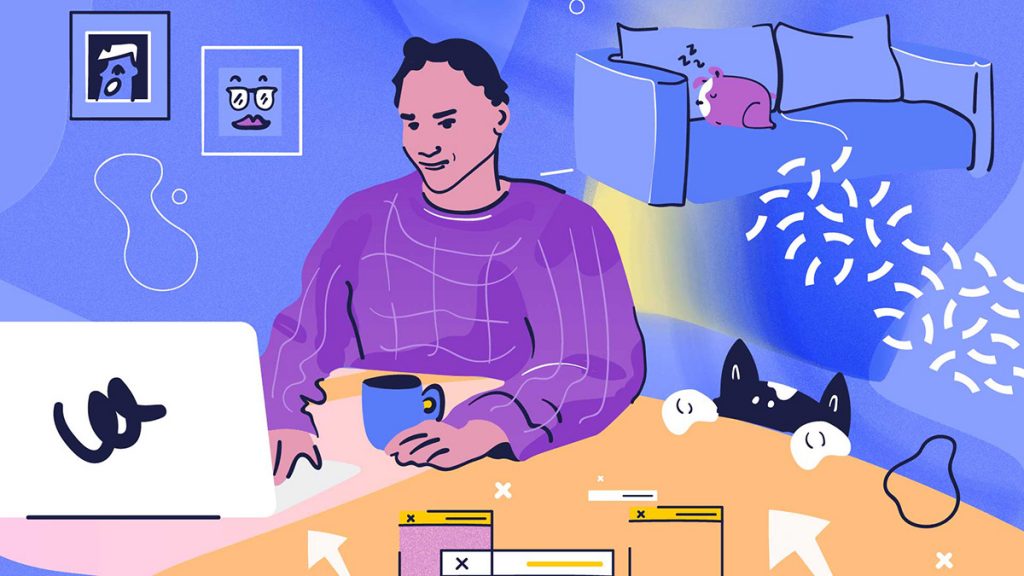 My team at Remote Weekly, our weekly newsletter covering remote work, reached out to 16 of the smartest people involved with working remotely to find out what trends they see happening within the space over the next 12 months. Here's what they had to say:
I kind of invest in trends I see so a bit biased (all investments): Async decision making, hybrid offices and teams, online-first education, hybrid events, in-zoom coaching and global research.
Andreas Klinger – CTO at On Deck
Remote work is here to stay – workers will want a permanent remote work policy of either full time remote work or one or 2 days a week in office and the balance remote.
Cheryl Cran – Founder, NextMapping
We have already seen a few dozen countries rolling out "remote work visas" and "digital nomad visas", aimed at newly-minted remote workers (their jobs having been converted to remote positions because of the pandemic). Of the millions of new remote workers, a portion of them will want to take advantage of their location independent freedom to try living abroad for a few months to even a few years.
Some companies may or may not be okay with this. But I suspect they will have to adapt if they wish to retain key employees who wish to work from abroad. The reality is, if you can work from home, why can't that home be on the road?
Nora Dunn – Writer, Host, Speaker, Storyteller at The Professional Hobo
Organizations are going to start rethinking how remote work happens. In 2020, many were forced into remote work really quickly and processes weren't always thought through.
In our 2021 State of Remote Work report, 45% of people said they are working more and 52% of people said they are in more meetings. That isn't sustainable for a healthy and productive workforce and in 2021 organizations will start to see the negative effects of more work and more meetings in higher burnout rates and lower overall productivity, which will lead to more openness to changing how work happens.
At Buffer, we've started working a four-day work week to help lower the risk of burnout on our team.
Hailley Griffis – Head of Public Relations, Buffer
1) More companies will allow people to work remotely as a company perk (if their work can be done remotely). It's likely these companies will even offer stipends to remote workers to cover costs (i.e. wifi).
2) These companies will start to seek talent by skills, not geographical location. This will make it challenging for candidates to land a position. To balance this, we'll see an increase in EdTech companies upskilling remote workers to get jobs.
3) Companies will need to lean into clear processes for effective communication. Here's a free training I created that can help businesses develop effective remote working cultures.
Justin Champion – Principal Growth Product Manager, Community at HubSpot
More demand for outsourced talent. Especially now that the world was forced to adapt a work-from-home setup because of the pandemic. Companies started to see that this is doable with the proper systems in place.
Nathan Hirsch – Founder of Outsource School
I strongly feel that 2021 is the beginning of remote work's long-term future as a standard way of working. Employers and workers largely agree that remote work has worked well for them, even despite the challenges of the pandemic.
This is the year we'll see a lot of companies and organizations get serious about mapping out their remote work policies, instituting long-term remote work plans, and creating infrastructure within their teams to make remote work thrive. For example, remote work ERGs, Chief Remote Officer roles, and home office stipends.
In 2020, we saw a 20% increase in remote job listings at FlexJobs over 2019 and we definitely expect to see the continuation of remote work's growth in 2021.
Brie Reynolds – Career Development Manager and Coach at FlexJobs and Remote.co
In the past year, people have mainly worked from home. For us at Yoast, that was a big difference as we really were an office-based company. Covid forced us all to work remote.
We've hired wonderful new colleagues- a lot outside of the Netherlands. The lockdowns have taught us to find new and better ways to communicate with each other.
That being said: I do hope that people will be able to work from the offices again in the coming year. Hopefully, we can keep the positive things we learned from working remotely and at the same time enjoy each others company in the office.
I think a lot of people and a lot of companies will evolve towards a hybrid model in which people sometimes work in the office and sometimes from home.
Marieke van de Rakt – CEO of Yoast
Working from Home will continue to be the main way in which people work remotely, and this will influence their choice of home location. During 2020 many left the big cities, and this might well continue.
Offices in traditional organisations will be redesigned to accommodate more ad-hoc use of the office. Hopefully local governments in rural locations will invest in good broadband to attract more residents.
Pilar Orti – Director, Virtual not Distant
Most of us are approaching breaking point at work. From information overload to context switching and loneliness, we've never felt more stressed. Change isn't just needed, it's overdue.
A new world of work demands so much more than the lifelines of Zoom and Slack. We'll see swathes of people demanding explicit commitments from employers to a new way of working that's rooted in trust, focus and belonging.
Now that people can work wherever and whenever we like, they need a totally new set of standards for it.
Tariq Rauf – Founder and CEO of Qatalog
1: Adoption of remote work leading to the adoption of hiring freelancers. Remote work used to be the leading barrier for companies not to hire freelancers. They wanted to hire freelancers, but most they believed most work couldn't be done outside their 4 walls.
Remote obviously shattered this, unlocking large work items that can now be done by freelancers.
2: Top talent choosing to freelance. The hardest part of freelancing has always been getting started, but remote work gives full time talent a taste of the freedom and flexibility that freelancing offers.
3: Freelancers forming tribes and joining tribes rather than working on freelance platforms.
Matthew Mottola – Co-founder and CEO of Venture L
2020 forced us to go virtual quickly. However, for many of us, we just perfectly copy-pasted in office work to at home work. In 2021, we are going to take a big step back and think about how we change HOW we work in a remote context. If we aren't constrained to a physical environment, why are we sticking to the old hours of 9-6?
I think we will see more options of 4 day work weeks and more "chunks" of work as opposed to continuous days. I also think we will have to re-imagine the volume of video calls – all the research is proving that it's draining and stressful.
And, if you are fully remote – do you need to be tied to companies in a local city? Remote will fully open up the aperture for opportunities across the country and globally.
Anna Auerbach – Consultant at Egon Zehnder
The conversation will all be about hybrid/flexible work. 50% will stay remote, 10% will go back to the office and 40% will be hybrid.
Liam Martin – CEO Running Remote
The exponential shift towards remote work over the past year due to the pandemic has convinced even the biggest skeptics that it is possible to lead a productive virtual team without being able to "see" them and supervise their every move.
As a result, team members feel trusted to do their jobs, they feel more connected to the mission and the business, and want to work harder for their leader.
I believe we will see increased job satisfaction and employee engagement over the next year as many organizations move forward with a permanent remote work model.
Tricia Sciortino – CEO of BELAY
Explosion of slowmadism, virtual offices, hybrid-remote becoming #1 operating model for companies, women empowerment, rural areas becoming more developed, growing importance of mental health, more trust & transparency in the workplace.
Iwo Szapar – CEO of Remote-how
1. The opportunity to return to the office is forcing companies to make a permanent decision about workplace flexibility. About 25%-30% of companies are agile and innovative enough to make the change early and permanently allow remote work, at least part time.
However, work from home options are the top employment benefits in demand by the workforce. So, this number will steadily grow as companies that weren't willing to adopt at first are forced to reconsider in order to attract and retain top talent.
2. Allowing remote work as a contingency plan and permanently adopting remote work are two different things. So, sustainability is the primary difference in remote work between 2020 and 2021. Before, WFH was just a temporary contingency plan, with businesses expecting to go back to normal within a few weeks. Now, companies should be embracing workplace flexibility as a permanent change by updating operations company-wide to adapt.
I say "should be" because most aren't, which is a dangerous choice to neglect. Without the proper holistic change management process, the employers are susceptible to the common risks of hybrid teams, such as discrimination, career stagnancy, and legal liability for noncompliant employment laws.
Laurel Farrer – Founder and CEO of Distribute Consulting
–
Are you interested in learning more about remote work, along with interviews and reviews of great tools that will help you work and hire remotely? If so, subscribe to Remote Weekly, our free weekly newsletter covering all thinks remote work.