April 10, 2023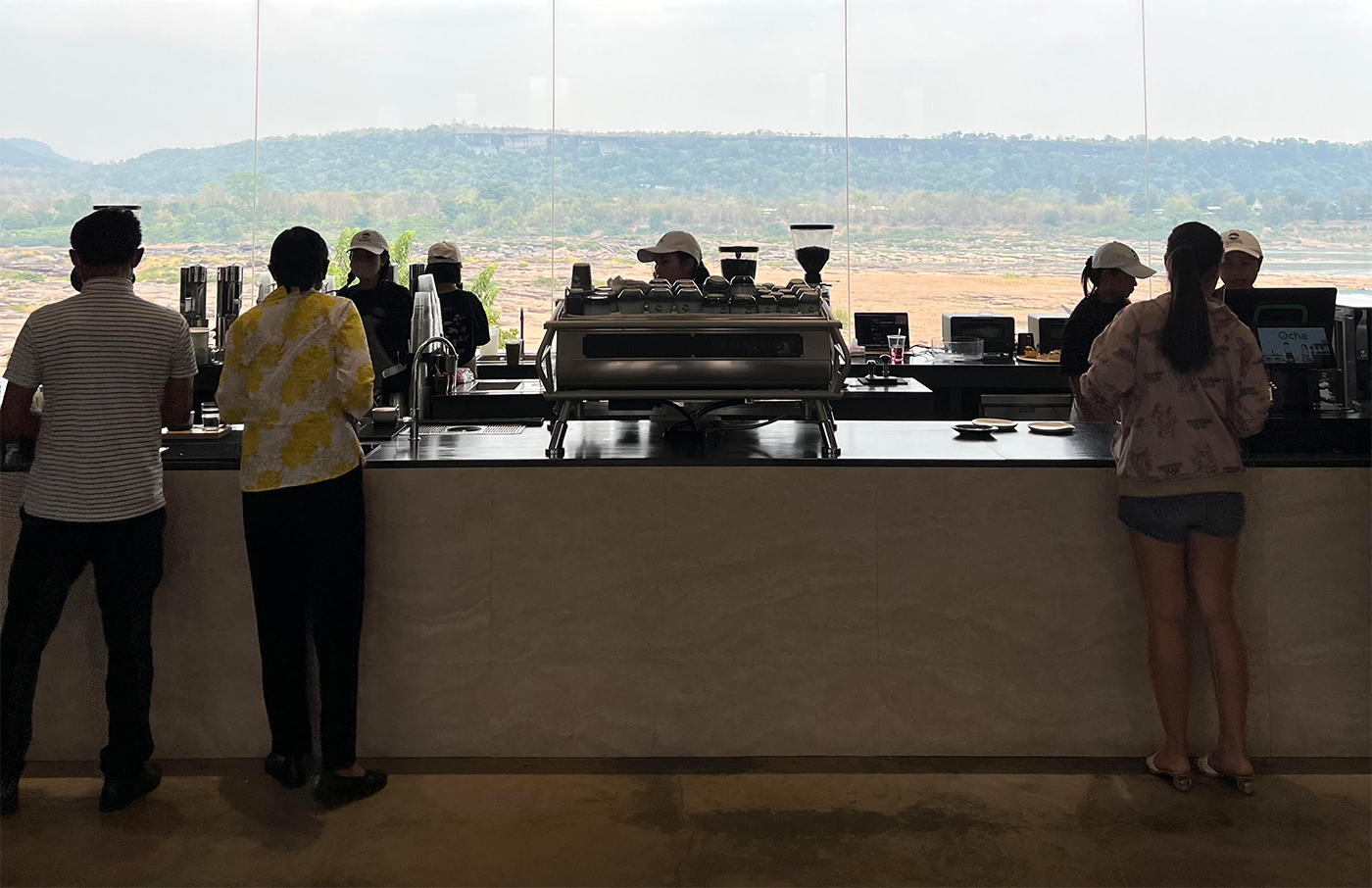 There's a province in Thailand that's often overlooked, but it may just be the best one.
It's surrounded by stunning nature and agriculture.
It has a huge young population due to several big universities here, with many deciding to stay to open up small local businesses rather than leave to the big cities for work. This creates a nice youthfulness to the city that I've only experience in 1 other province in Thailand; Chiang Mai.
There's clean air most of the time, unlike the poisonous north or Bangkok this time of year.
Due to very little tourism, the locals are genuine, friendly people who will openly invite you into their homes for a drink or a meal.
You'll find hundreds of third-wave coffee shops and roasters, with new openings every week. This city really is crazy about coffee and many offer places where you can set up for a few hours of work.
There's a river (actually, there's 2), lots of parks to hang out in, and there isn't an issue with car traffic. It's a refreshing change if you've spent long periods of time in Bangkok.
There's many fantastic restaurants to keep you full; from high-end Thai, Italian, Mexican, Vietnamese to good steak houses. There's also amazing tea houses along with amazing craft beer, cocktail and natural wine bars.
As of today, there's 92 flights to/from Bangkok and 3 to Chiang Mai every week, making it super accessible (and cheap.)
Cost of living is comparable to Chiang Mai, so about 50-70% of what you'd pay in Bangkok. Great hotels can be found for $20-25 per night, a coffee sets you back $1.50, and metered taxi's are widely available.
Can you guess where I'm talking about?
The city that has all the above, and so much more, is Ubon Ratchathani, located in the north east of Thailand.
It takes just 50 minutes to fly to Bangkok (there's a direct train too, if that's your fancy.)
The city is compact, with the airport being 5-15 minutes ride from everything, making it super convenient to get around.
But hands down the best thing about Ubon are the young entrepreneurs who are reshaping the city right now.
There's many bartenders here that are making cocktails just as good in Bangkok, for a fraction of the cost. Local baristas here are winning national and international awards. A tea expert is sharing her knowledge and passion with all things Matcha imported directly from Japan. A local chef is pushing Thai cuisine to new limits and is now in the Michelin guide. An artisan baker is baking stuff so good you could compare it to what you can get in Paris. The list could go on….
I've been fortunate to travel to most provinces in Thailand and I know Ubon doesn't have the fast-paced beat Bangkok has, or the stunning beaches the south has. But what it does have is old-school Thai vibes – and super friendly locals thanks to no tourism, which makes it a great place to work, eat well, and enjoy yourself.