December 28, 2020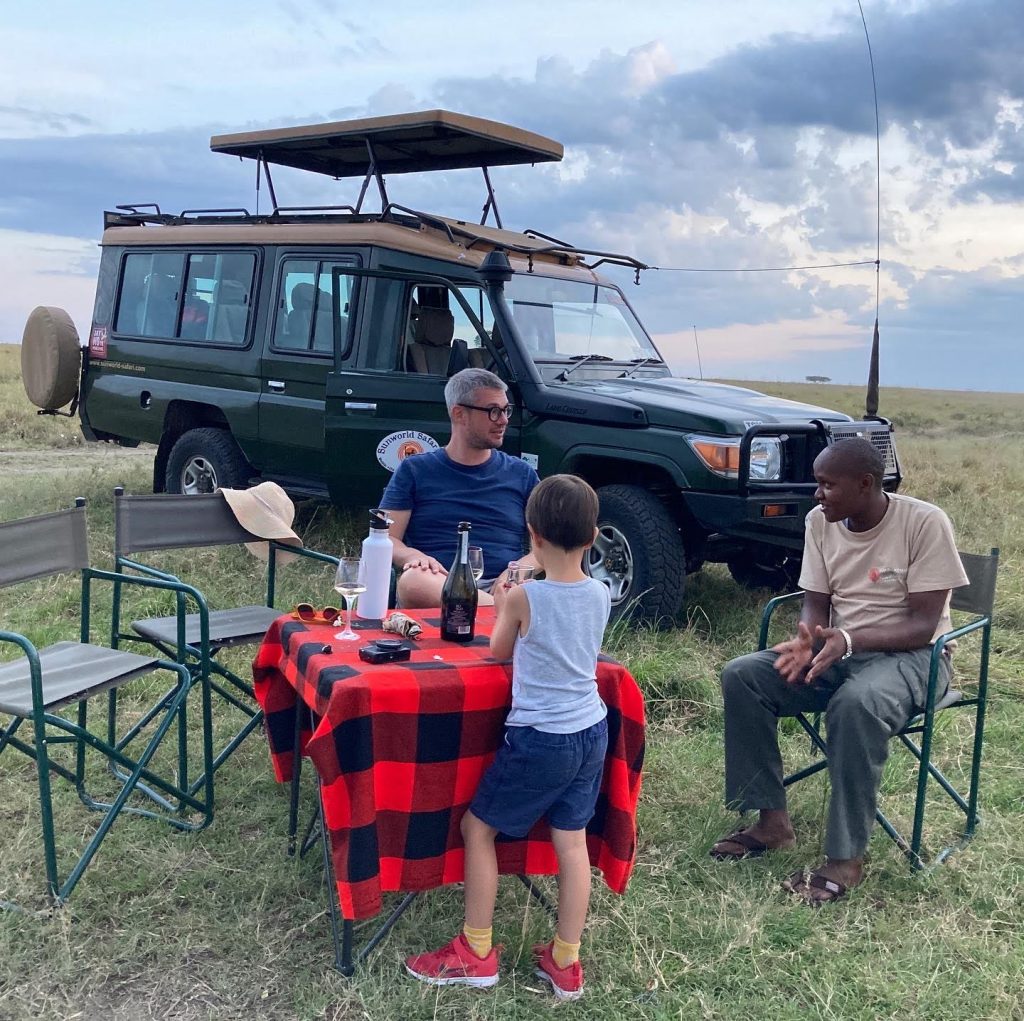 Like most families, we started the year with a lot of promise. We had just spent time in Japan, celebrated Christmas with friends in Bangkok, and was about to embark on a one-year trip around the world with our 2 boys.
By the end of January, we had spent time in London, explored Cambridge, and moved our way down to Bordeaux, where we spent 6 weeks exploring the city, riverbank, museums, along with some of the world's best vineyards.
It was during this time I was keeping a close eye on what was happening with Covid-19. China and Italy were both in bad shape, and it didn't take a genius to figure out it was going to spread to other parts of the world quickly (really, how did so many governments around the world miss this?!).
Then one day in early March while in Bordeaux, I got a call that my mum had been diagnosed with cancer. We instantly got on a flight back to London to see her but within a few days of arriving, it was apparent the U.K, as with many other parts of the world, was just about to go into lockdown due to the virus.
I can clearly remember being at my sister's home frantically searching for an Airbnb rental we could ride this out in. At the start of my search, there weren't many options available, but within just a few hours, we had hundreds of nice homes to choose from as the whole nation started to cancel their upcoming holiday plans.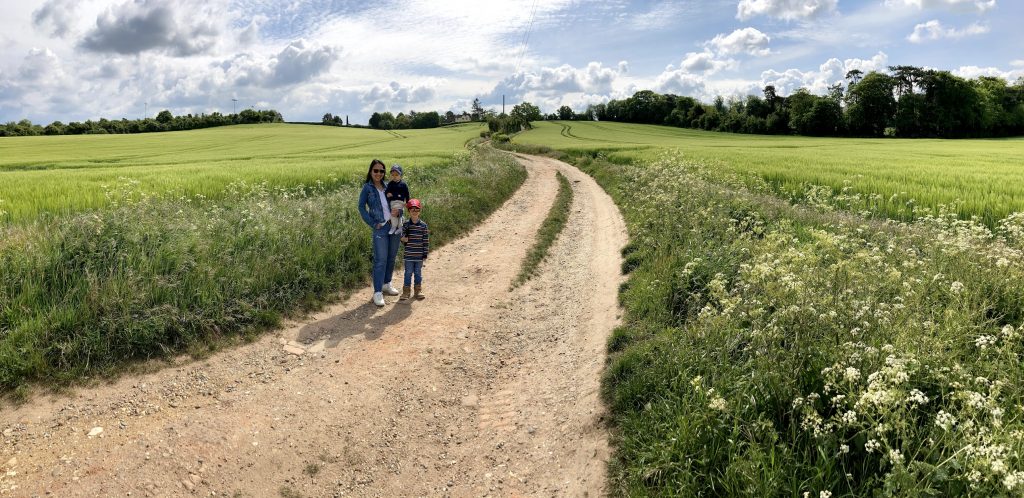 We got very lucky and found a beautiful cottage on the outskirts of Hitchin, about an hour's drive from London. As I look back, the little cottage couldn't have been more perfect for us.
It was located in the middle of nowhere and was surrounded by beautiful fields and farms. The closest shop was an hour's walk away and my days were filled with working (it's where I recorded Profitable Newsletters), home-schooling, cooking, and walking. Lot's of walking. Living here really helped me form a new love for being outside in nature – so much so that buying a house in nature is my main focus for 2021.
After 5 months or so at the cottage, we decided to make the most of my wife's soon-to-expire Schengen visa and headed to Barcelona, where we spent 5 weeks happily walking and eating every day.
Spain's Covid-19 case and death rate started to spiral out of control shortly after we arrived and it was then I had the idea to move us to Dubai where covid rates were low, and where I could raise money for a newsletter SaaS product I'm working on.
It took just 2 meetings to know I had made a huge mistake. It hit me that I didn't want to live in a glitzy city and I certainly didn't want to work in an office full of people in suits, no matter how much money we were talking about.
By that time we couldn't return to Europe or the U.K as my wife's visas had expired, and the only place where we could get new ones was in her home country, Thailand. But since the lockdown, Thailand has required visitors to quarantine for 15 days when arriving from outside the kingdom.
The idea of keeping the kids in a small hotel room with no exercise for 15 days is something we've always wanted to avoid – so we decided to wait to see if Thailand would change its tune on this (it's now crystal clear Thailand isn't going to change its rules anytime soon).
Unsure where to go, we built a list of the countries my wife could visit, marked those we could fly into at the time from Dubai, and circled those that were open. This resulted in a very small list of countries we could visit while we waited on Thailand.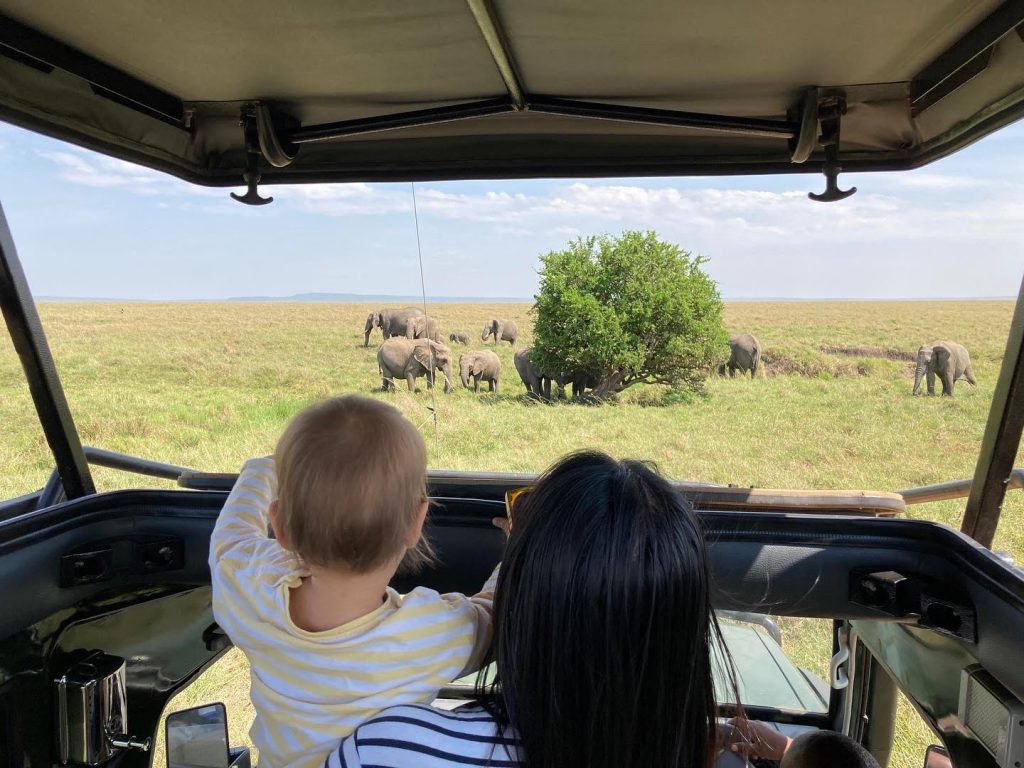 Kenya stood out from the list. We had never been to Africa, had always wanted to visit and we knew we'd have the whole safari parks to ourselves if we went now, and boy did that work out well.
After a week of exploring Nairobi, we went on a 5-day safari through Masai Mara, which is arguably the best safari location in the world. We got to sleep next to hippos, got woken up in our tents by hungry lions, witnessed tigers and jaguars hunt their dinner, and got to hang out up close with elephants, zebras and giraffes. It turned out to be one of the most epic trips we've ever done (video coming soon!).
After Kenya, we went back to our list and opted to head to Istanbul next – a city we've visited many times before and one we always enjoy. While here we again tried contacting the embassies to get my wife a new European visa so we could head west, but sadly we had no luck (it's so dumb folks from Asia can only apply for Schengen visa's in their home countries).
During this time more and more countries around the world were closing their borders, leaving us with very few options where to go next. The initial plan was to visit the Maldives or Iran, but both would only provide us with short-term visas.
It was then I heard there was a way we could get into Indonesia by getting a local company to sponsor business visa's for us all, and within a few hours, I wired over the money to a company who promised they could help.
What followed was easily the most stressful week of my life.
This is what I sent to a friend:
Words can't describe how stressful it was getting to Bali – from needing to get an emergency passport for our 5yo because it didn't have 6 months expiry on it (which involved 35+ calls and half a tree in documents with the British embassy), to visiting 3 hospitals in Istanbul to get our covid tests to fly and having just hours to spare (we left the first hospital due to how unhygienic it was), to being made to book extra flights at check-in on my phone because the manager wanted to see onward flights even though we have long-term visas, to nearly having a fight with immigration because we overstayed our Turkish visa by 3 days, which resulted in a $500 fine, to losing our passports once we landed in Jakarta… the list of obstacles we faced goes on and on and on. But yay – we finally made it!
I guess you could say we got the year of travel we wanted, albeit with a lot more stress and work added on top.
For the first time in 16 years, I'm actually exhausted from travel and want nothing more than to get back to cooking and walking for hours upon hours in open fields.
As I write this, we are still in Bali and are currently working on returning to Thailand in the coming weeks to get my wife's European visa. Then it's back to Europe to settle into somewhere that has lots of walking trails nearby. Once settled in, I don't plan to move for months.
Work
Keeping a busy work schedule this year has certainly helped me keep sane, but it has been challenging combining it with home-schooling and travel. Next year, I'm confident I'll accomplish double the load, but looking back, I did get a fair bit done:
Goals for 2021
I only set one goal in 2019 and that was to start a podcast, which I didn't start, but it is my goal for the year ahead. I still think about it a lot and I really want to share the stories behind some really interesting people I know.
The only other goal I want to add is finally buying my first home – next to walking trails 🙂