April 21, 2021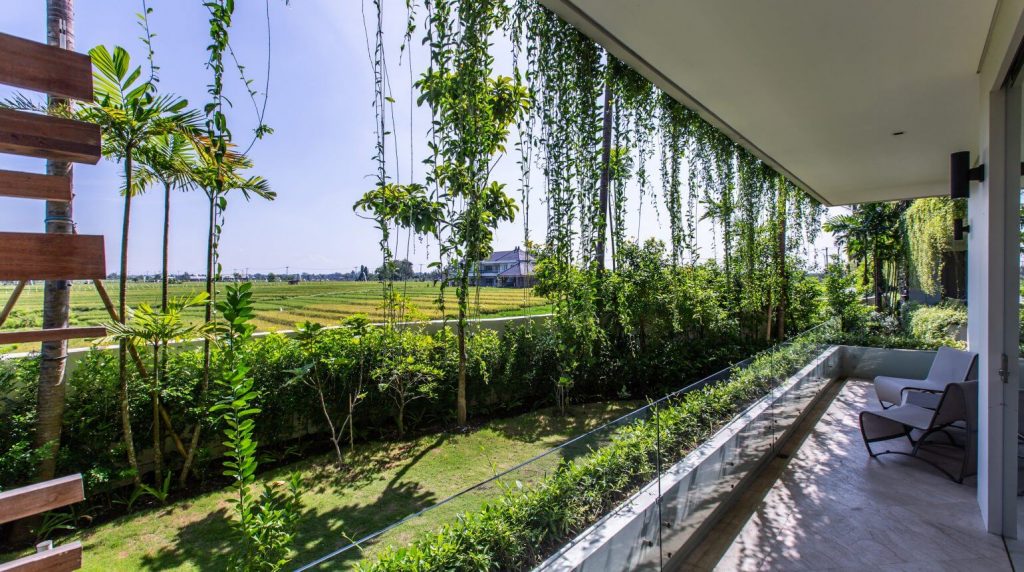 When I think of what would make the ideal hotel for digital nomads, I think about fast wifi, a co-working space on site, a great gym, a nice pool, a restaurant that serves healthy food, and good drinks, which are also available via room service.
The rooms would have a kitchenette for making coffee and eggs in the morning, the beds would be huge with quality linen, there would a daily cleaning service and of course a good concierge full of friendly staff who can help out with printing, and in todays world, covid tests for onward travels.
I've spent the best part of 16 years looking for a hotel like this, and I'm pleased to report, I finally it, in Bali. The hotel is called Double View Mansions and I was really blown away by our stay there recently. And the best part is, it's not expensive.
They have rooms for under $1,000 per month, although you can splurge for bigger rooms if you wish. We got the 3 bedroom penthouse which had stunning views of the mountains on one side, and views of the ocean on the other. If you're traveling as a family or group, get this room – the whole setup was perfect. I can't wait to go back.
Other cool stuff I've discovered recently:
Thanks to everyone who checked out BridgeZero this week. The support has been amazing and we've already started working on feature requests (especially around taxation).
It's great to be back updating this newsletter again after so many months off. Next Sunday I'll share about our recent trip to Kenya, what you can expect when doing a safari there, and why you should go right now.