December 18, 2018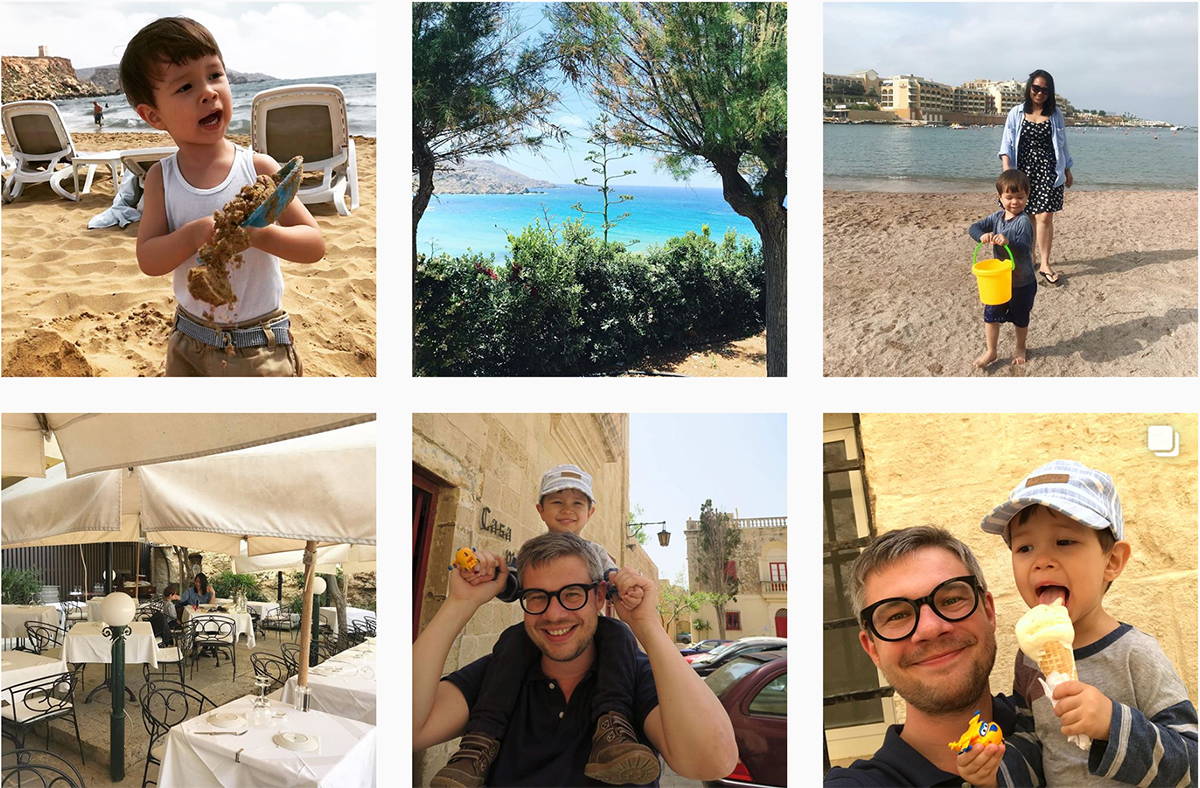 This year has been pretty special. My family and I traveled extensively. We finally sorted out homes in Barcelona and Bangkok after traveling for 14+ years non-stop. Our boy started school, and we found out we are having another kiddo early next year.
I also sold FoundersGrid and went all in on crypto projects (as I said I would in my 2017 review) – which has been an interesting, educational, and sometimes scary, ride.
Here's a look at what I acomplished with work, my travels, my fave restaurants and goals for 2019:
Work
I sent out 74 CryptoWeekly newsletters
Published 26 in-depth guides here on my blog
Built and launched Crypto100 with Crypto.com (the 2019 edition has been built – currently looking for a partner)
Traded crypto (which I'll share details on another day)
Invested in 1 startup that will be launching in January
Built, launched and sold hundreds of copies of CryptoList
Built and launched CryptoDomains with BrandBucket
Sold FoundersGrid
Hosted 3 Newsletter Workshops (I'm hosting another one in Jan)
Built and launched AsiaTechNews and AsiaTechList
Consulted with 15+ crypto clients on their marketing strategies
Built and launched CryptoTracker with some awesome partners including ADconity, LocalEthereum, Heat Wallet, CXO and Gem
Built and launched CryptoFirst with Crypto.com
Built BitcoinPredictions that I've yet to launch
Built and launched LamboIndex
Built FlyContinents which allows you to search for the cheapest flights when flying from one contitent to another (it's a bit buggy – need to find a better API)
Started building a SaaS platform in the crypto space which I've since paused pending better market conditions
Rebranded GrowthList which will be my sole focus for 2019
Travel
Spain – Barcelona, Mulaga, Zaragoza, San Sebastian, Bilbao
Italy – Florence, Siena, San Gimignano, Chianti, Cinque Terre, Pisa, Genoa, Rome
Thailand – Bangkok, Ubon Ratchathani
Malta
Monaco
Istanbul
Budapest
Lisbon
Vienna
Hong Kong
London
Dubai
Best Restaurants
The very best restaurants I visited this year:
Best hotels
Goals
2018 goals were:
Get a family home, school and a small office set up in Barcelona
Solely focus on crypto (both trading and CryptoWeekly)
Find really smart people to work with and learn from
I'm pretty stocked I completed all 3 goals I set for myself.
My goals for 2019 are:
Rein back work – I haven't stopped this year and I'm seriously feeling burned out. Would be nice to take a whole month off when our new kiddo arrives.
I want to do more for those in need – not just financially, but with a hands-on approuch
Start a podcast interviewing people from all walks of life (not just business). Would be cool to set up a low-cost studio anyone could come in and use
How was 2018 for you?